Heavy Meddle: Waiting Impatiently For My Mother-In-Law To Die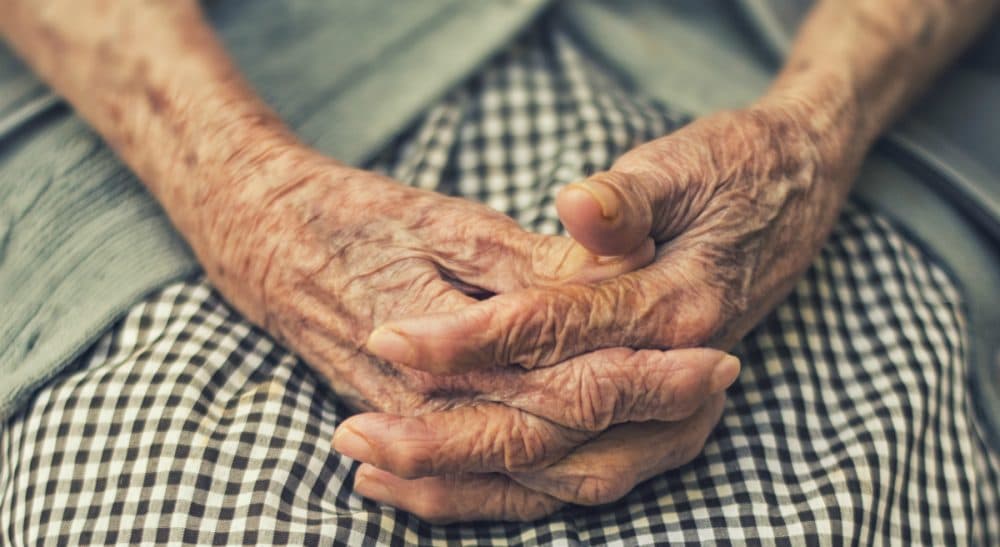 This article is more than 5 years old.
Welcome Meddleheads, to the column where your crazy meets my crazy! Please send your questions. You can use this form, or send them via email. Not only will you immediately feel much better, you'll also get some advice.
Hugs,
Steve
…
Dear Steve,
Oh, this is so horrible, but: I am waiting for my mother-in-law to die. She's 90, and she is not a nice person. She twists my wife, her daughter, into knots. (My wife has three siblings who each moved away to avoid having to deal with their toxic, needy, narcissistic, mean-spirited mother.)
But my wife is loyal. She is devoted. She is present on weekends, when our whole family visits. She sacrifices time and sanity and sleep to help her mother navigate the modern world.
I should add that her mother is quite well, healthy and mentally sharp. But all that good health notwithstanding, she makes wacky choices, like buying anything she sees on the Internet, and falling for typical old person scams, like handing over her bank account numbers to accented strangers on the phone. Her choices have cost us time and money we don't have to fix.
I have wondered aloud if my mother-in-law has another decade in her, and what that might mean for us as a family.
What kills me is that, for all of the help that my wife gives her mother, for all of the ways that she tries to save her from herself, my mother-in-law trashes my wife behind her back to family friends. We know, because they tell us. Not to hurt us, but to urge us to stop doing so much for a woman who can't bring herself to acknowledge any of it.
This takes a toll on our marriage — so much of our life is dominated by this woman, and the stress of it, the growing thanklessness of it — it's hurting us as a couple. I am in the hard position of advocating for my wife (and for us all) to take space from her mother and risking revealing too much of what I feel about her mother in the process. It's like that old saying goes: I can insult my mother, but don't you insult her. I admit that I have wondered aloud if my mother-in-law has another decade in her, and what that might mean for us as a family.
I can face another year of this. I can't face another 10. Neither can my wife, or my kids. What do we do?
Yours,
Death Watch
…
Dear Death Watch,
Holy Throw Grandma From the Train, Batman! This is one rotten situation. I feel bad for everyone. You, your wife, even your nightmare of a mother-in-law. Nobody who behaves in the ways you've described can be a happy person.
Not to traffic in jargon, but it sounds to me like your wife is in a co-dependent relationship with her mother. She enables her mother's cruel and selfish behavior. It's a kind of doomed loyalty.
That leaves you in a tough situation, because you can see the toll your MIL is taking on your wife, and on the rest of your family. Heck, your friends can see this as well. The only person who can't — or won't — is your wife.
But consider her situation. She's been caring for her mother for most of her life, and she now sees her mother as her responsibility, and as increasingly vulnerable. Even the healthiest 90-year-old is, objectively, vulnerable. And in this case, your MIL is clearly susceptible to being conned and making unwise and costly decisions.
you have really tough things to say to your wife, ones that will challenge some of her longest-held ideas about herself.
The real issue here, though, has to do with your own feelings. You are angry and frustrated and frightened. You are, in a word, desperate. After all, nobody wishes death upon another person (even a MIL) unless they are feeling desperate. So honor those feelings. And be honest with your wife about them.
My strong advice is to seek out a marriage counselor. Why? Because you have really tough things to say to your wife, ones that will challenge some of her longest-held ideas about herself. Having an impartial professional in the room will allow you to say these things — and force your wife to hear them — in a manner that keeps you on the same side. And I would do this as soon as possible.
Why?
Because your MIL, as indomitable as she seems now, is going to start to slow down. (Hello! She's 90!) And your wife is going to feel the need to help care for her as she grows more vulnerable. At the same time, your MIL is not likely to adjust her attitude or behavior.
The two of you need to work together now to establish boundaries with your MIL before this reality bears down on you. Those won't be the exact boundaries you might choose. Nor should they be the status quo, which sounds pretty toxic. You'll have to work out a compromise.
The good news here is that you're a loving partner, one who recognizes the need to confront this problem before it further divides you and your wife.
I wish you courage and patience,
Steve
♥
Author's note: Okay, MILs, what say you? Have I missed the mark here? Should I, perhaps, have called for the letter writer to be arrested for homicidal bias? And what about the loyal daughters out there? What am I missing here? Send along your take in the comments section below. And hey, send a letter to Heavy Meddle, too. You can use this form, or send your questions via email. I may not have a helpful response, but the act of writing the letter itself might provide some clarity. — S.A.
♥
Steve Almond is the author of the book "Against Football." He is the co-host, with Cheryl Strayed, of the WBUR podcast, Dear Sugar.