On Foreign Policy: Even With A Teleprompter, Trump Gets It Wrong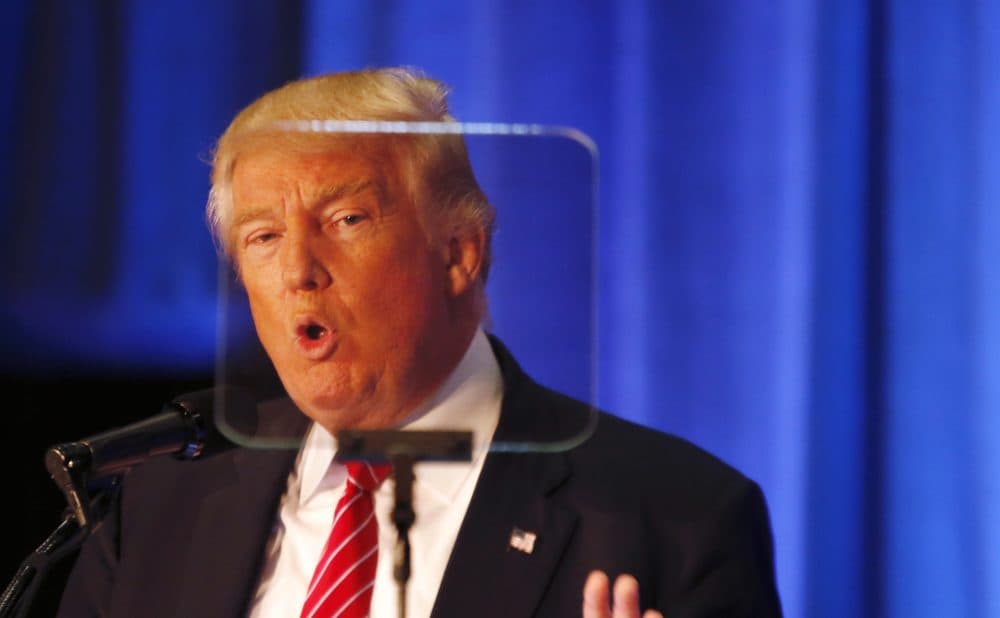 This article is more than 4 years old.
Donald Trump's foreign policy speech last week was more coherent than his earlier pronouncements on the topic. It was carefully crafted. He relied on a teleprompter to ensure he said exactly what he meant to say without his trademark off-the-cuff remarks. He focused on "radical Islamic terrorism," which will resonate here and in other countries that have suffered jihadist attacks.
But Trump being Trump, he made several assertions that kept media fact-checkers working overtime.
To be fair, I'll acknowledge the cogency of two of Trump's points. He criticized President Obama and, by extension, former Secretary of State Hillary Clinton, for promoting the overthrow of Moammar Gadhafi of Libya without giving sufficient thought to the political consequences. Obama himself admitted that the Libyan intervention was his biggest foreign policy mistake in light of the chaos that continues to afflict that country. Second, Trump's critique of "nation building" is hardly controversial. Few observers of the unsettled situation in Iraq, Afghanistan and Libya would defend the policy of relying on external military force to install democratic governments and promote national cohesion in countries lacking a tradition of self government and nationhood.
...the other parts of Trump's address are replete with exaggerations and misstatements.
But the other parts of Trump's address are replete with exaggerations and misstatements. He asserts that the Obama administration has put Iran in "a dominant position of regional power and, in fact, aspiring to be a dominant world power." In fact, Iran is engaged in a regional rivalry with Saudi Arabia and its allies among the Persian Gulf monarchies, as well as in a long-standing conflict with Israel (by far the most powerful country in that part of the world). The claim that Iran aspires to become "a dominant world power" strains credulity.
Furthermore, the focus on Iran seems to be in contradiction with his claim that "radical Islamic terrorism" represents the gravest threat to the United States and its allies. It totally ignores the internecine struggle within the Islamic world between the Sunni jihadist terrorist groups — ISIS and al-Qaida -- and Shia-dominated nation-states such as Iran and Syria. Iran and its ally, Shia Hezbollah, are at war with Sunni ISIS in support of the Shia (Alewite) government in Syria. One wonders if Trump grasps the nuances and complexities of the political and security situation in the Middle East.
Trump's assessment of the ongoing conflict in Iraq reflects a fundamental misunderstanding of the way in which the U.S. military occupation of that cursed country came to an end. Trump denounces the Obama administration for "the failure to establish a new Status of Forces Agreement in Iraq and the election-driven timetable for withdrawal." In fact, the Status of Forces Agreement, which specified that U.S. forces would withdraw from Iraqi territory by the end of 2011, was signed during the George W. Bush administration in 2008. When President Obama sought to extend that deadline in a new agreement, Iraqi Prime Minister Nouri al-Maliki scuttled the deal by refusing to grant U.S. soldiers immunity from prosecution. It is disingenuous of Trump, who had denounced the military campaign in Iraq during the Bush years, to hold Obama (and, by implication, Hillary Clinton) responsible for the continuing unrest there.
One wonders if Trump grasps the nuances and complexities of the political and security situation in the Middle East.
In addition to the "War on Radical Islamic Terrorism," another key plank in Trump's foreign policy platform is the commitment to establishing an "ideological screening test" for the admission of immigrants to the United States. The objective of this measure is to exclude "those who do not believe in our Constitution or support bigotry or hatred." (This immediately evoked the image of Khizr Khan waving his pocket-sized copy of the Constitution and offering to lend it to the GOP nominee.) In fact, Trump's proposal brings to mind an earlier effort to protect the homeland from "undesirable" foreign influences: The Immigration and Nationality Act of 1952 imposed an ideological test on immigrants seeking citizenship, excluding members of the Communist Party (past or present) as well as left-wing "fellow travelers." Although denounced by President Truman as "un-American," it was enacted into law over his veto.
The act was invoked to prevent prominent foreigners from traveling to the United States because of their political views, including four future winners of the Nobel Prize for Literature (Doris Lessing and Graham Greene of Great Britain, Gabriel Garcia Marquez of Colombia, and Pablo Neruda of Chile). Trump does not specify what his "ideological screening test" would look like. But if it reflects the same thinking behind his earlier call for a total ban on all Muslims, it raises troubling civil liberties issues similar to the ones that surfaced during the earlier immigration "vetting" in the McCarthy era.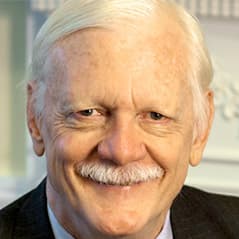 William Keylor Cognoscenti contributor
William Keylor is a professor of history and international relations at Boston University's Pardee School of Global Studies.