Nostalgia Is A Big Orange Dinosaur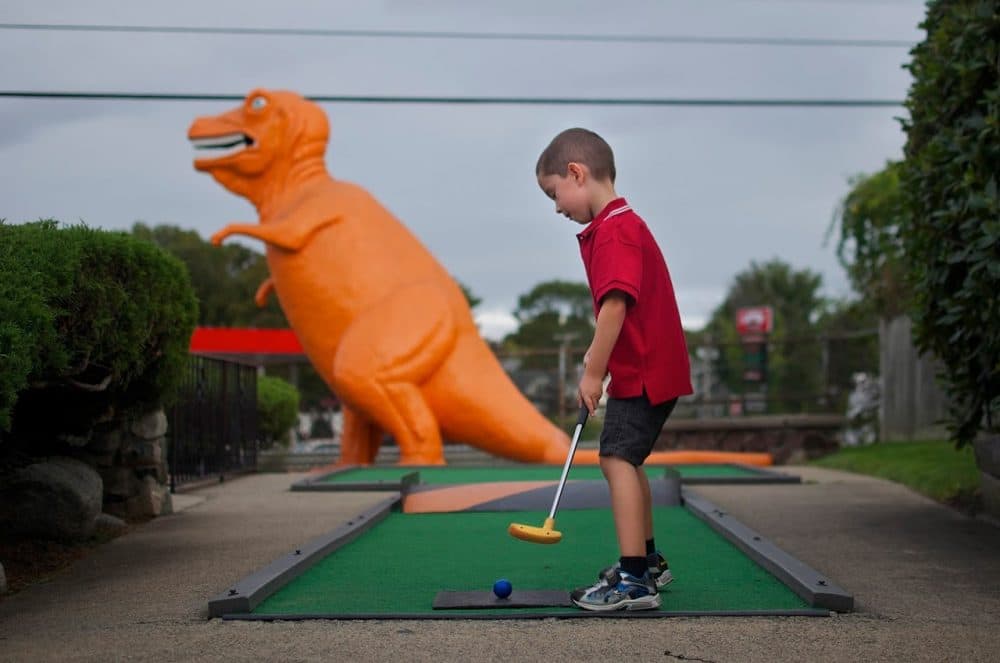 This article is more than 4 years old.
Outside of the Jurassic Park movie franchise, dinosaurs don't come back from extinction. So it's pure joy to read the news that real estate developers have decided to bring back the big orange dinosaur from the dead. Or more accurately, the soon-to-be-dead.
Anyone from the Boston area needs no further description of the DayGlo T-Rex overlooking Route One Miniature Golf & Batting Cages in Saugus. Before GPS, it was a universal landmark when giving directions. Looking out over endless traffic, it appeared larger than life — at least it did when I was small enough to fit in the back of my parents' station wagon on the way to grandma Bea and grandpa Bob's house nearly every weekend in the 1970s.
Back then, safety rules were far more lax and I could roll around in the "way back" untethered. The moment I saw the grinning dinosaur — it never looked mean — I knew we were close.
My grandfather took me and my siblings to this holy ground a number of times, emptying his pockets of quarters for the batting cages, treating us to ice cream and shadowing us around the golf course. I remember one day being upset that he critiqued my golf swing. I was haphazardly waving the putter around and rushing through the course, and he urged me to slow down, focus and appreciate the nuances of each hole. Of course, I thought his suggestion was ludicrous — and later experienced the same dynamic when trying to coach my own kids in sports.
The orange dinosaur was supposed to go extinct last October, and when I was upset about missing the last day, my wife Stacy asked, "If you like it so much, why haven't you gone all these years?"
The same question surfaced when my favorite independent toy store closed a few years ago. The shop owner noted that if all the customers coming to say goodbye had supported the business — instead of browsing and later ordering on Amazon — there would be no need for goodbyes. The cliché is true: We don't appreciate things until they're gone.
So when delays in real estate plans extended the dinosaur's life for another year, I leaped at the opportunity to visit. Last weekend, my brother Kevin and I brought our kids and our Aunt Iris to retrace 18 holes of memories.
There were no emotional watershed moments for any of us. I noted that my daughter preferred to swing her golf club like a hockey stick and wasn't amenable to corrections — just like the 9-year-old me. One of my nephews enjoyed sticking his head inside a hippo's jaws. And even though no one witnessed it, I will always know that I hit a hole-in-one on the 17th hole, "Calabrese's Wish," which is a par 3.
At the two-tier sixth hole, the orange dinosaur's stomping grounds, many visitors were posing for "last" photos as Route 1 traffic whizzed by in the background. Most surprising is how tiny the T-Rex seems compared to my childhood memory of a towering beast ruling over the highway. Conflicting media reports measure the sculpture as anywhere from 12 to 20 feet tall. I didn't bring a tape measure with me, but it didn't seem much higher than a basketball hoop.
I can't blame my kids for having no nostalgic connection to Route 1 Miniature Golf. I feel nothing when I drive past the dinosaur-populated mini golf course on Route 4 in North Billerica, where I used to work. I showed mild interest whenever my father drove us past the big rock in Lowell's Shedd Park, where he once ruled the playground as "King of the Mountain."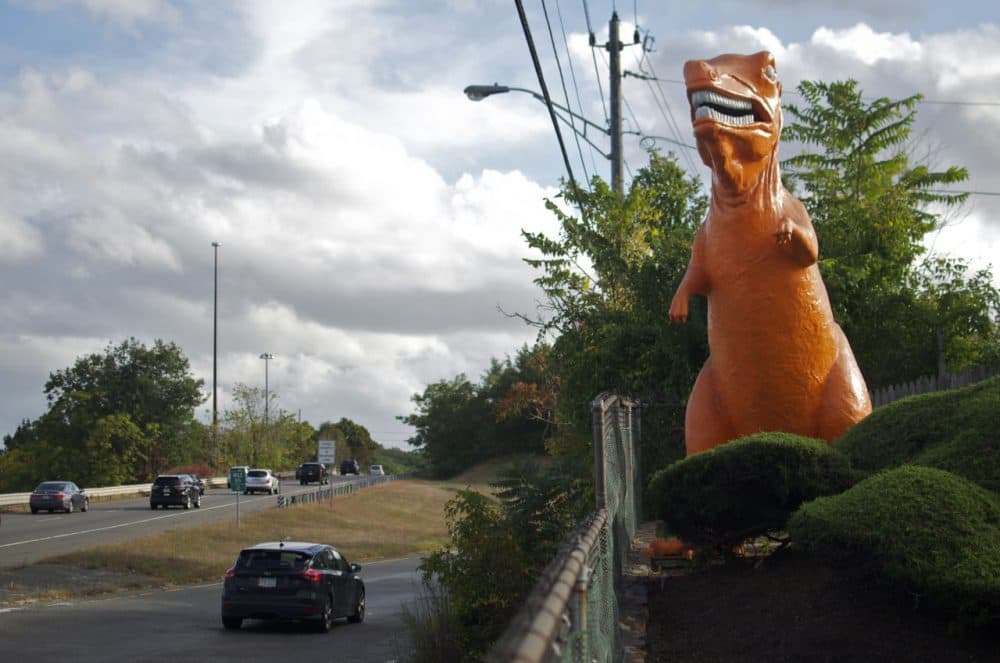 But there are plenty of people who do share my passion over the tacky T-Rex's fate. The "Save Our Dinosaur" Facebook page is still active and recently promised its 3,400 members that it would provide dino updates throughout the construction process. The golf course, batting cages, arcade and ice cream stand close for good this Sunday, Sept. 25.
And while long considered garish and overdeveloped by some, the Saugus stretch of Route 1 is still revered nationally by fans of roadside kitsch. I've pulled over to snap pics of the Leaning Tower of Pizza (Prince Pizzeria) and am grateful that the 68-foot Hilltop Steakhouse saguaro cactus remains, even though the fiberglass cows and building are long gone.
If you visit the golf course during its last few days this week, you'll see a disturbing scene of vanishing Americana that could serve as the plot of the next Pixar movie: a 1950s sculpture of a smiling Humpty Dumpty, blissfully unaware of the bulldozer looming over his shoulder.
I'll spare you the forced metaphor of no one being able to put Humpty back together again, but it's important to note that the orange dinosaur's legacy isn't safe yet either.
Michael Touchette, one of the developers who is building a mixed-use complex of hotels, apartments, restaurants and retail stores on the site, told The Boston Globe that "the dinosaur will stay where it is, or go into one of the hotels and have a pitch-and-putt. It's definitely going to stay."
Let's hope that those bulldozers don't budge him one inch. I'd love for generations of seat-belted kids to be able to associate that goofy orange grin with grandma's house.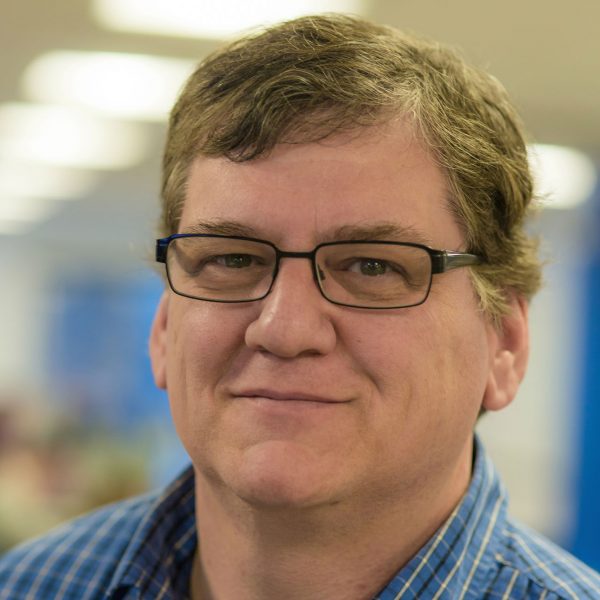 Darren Garnick Cognoscenti contributor
Darren Garnick is a freelance journalist and filmmaker based in New Hampshire.