Is The Peace Corps Still Relevant?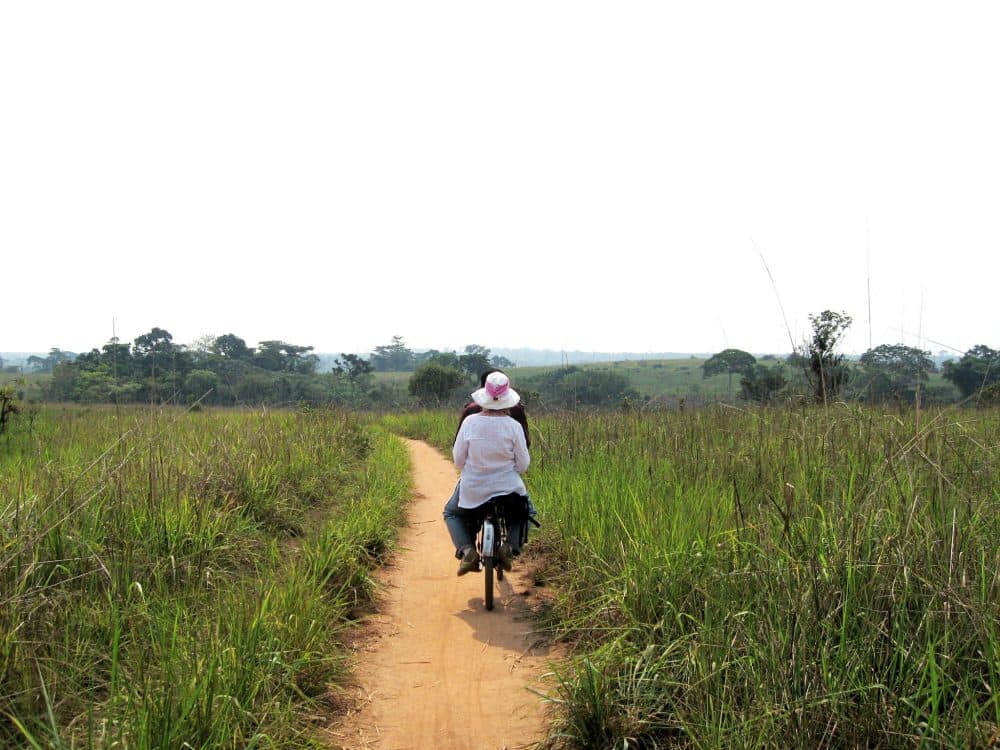 This article is more than 4 years old.
Our final hike in Senegal takes us up into remote hills near the border with Guinea. We pass banana trees and towering corn stalks, scrub brush and waterfalls. Everywhere we go, people call out "Jenabu!" when they spot us, rushing out of their circular thatched huts or farm fields to greet my daughter, Taylor, by her African name.
Greetings are complex affairs. People offer handshakes and a litany of questions in Pulaar, the local language: "Is your family in peace? Did you sleep in peace? Did you wake in peace?" After two years, my daughter is fluent enough in Pulaar to introduce me as "Nana Jenabu," and to ask after each person's health and family in turn. I smile and try out my few pitiful Pulaar phrases.
Taylor has been working in Senegal as a Peace Corps agro-forestry volunteer since September 2014. She arrived just as Ebola was making news headlines. I had insomnia for weeks, worrying about her. But Senegal escaped the virus that ravaged so much of West Africa, and Taylor stayed on.
In an age when religion, refugees, terrorism, and nationalism are such hot button political issues, living in a foreign culture, and truly becoming part of it, is the surest way to promote understanding between nations.
Now that I'm finally visiting her host country, it's obvious that Senegal is Taylor's second home. In her village, she has her own hut and outdoor latrine area — rare luxuries here, where most huts are occupied by large families — but she shares the food cooked by her host family and helps with many of the chores.
After being here with her for several days, I have a better understanding of how difficult it is for people to survive the heat and poor diet, and I marvel at how folks never stop working — especially the women. Everything is done by hand: pounding the peanuts to make sauce, butchering a goat, sorting grains of rice, collecting water, planting rows and rows of corn.
I also took pleasure in watching the gold weaver birds in the giant mango tree shading the compound at day's end, in hiking the peaceful bush paths, and in lying on a bamboo palette to watch the incredible lighting storms above us while the thunder shook the ground.
Before I left Massachusetts for Africa, I mentioned to a neighbor that my daughter is a Peace Corps volunteer, and how excited I was to see the work she's been doing.
"There's still a Peace Corps?" he scoffed. "I thought that went out with the hippies. How is the Peace Corps even relevant anymore?"
I kept thinking about this question as we accompanied Taylor through Senegal. I had my own doubts when she left, imagining the disappointment she and other volunteers might face when they realized that you can't, in fact, change much about a country, even over the course of two years.
The Peace Corps was created by President John F. Kennedy as a new opportunity for Americans to serve their country and the world. Since being established in 1961, over 220,000 Americans have served as Peace Corps volunteers in 140 countries. Currently, about 7,000 volunteers are working around the world in return for a nominal living wage.
What do Peace Corps volunteers do? Anything from teaching English or computer skills to working in public health and business projects. Or, like my daughter, they serve as agro-forestry volunteers, working with local populations on sustainable farming techniques. Taylor wrote a grant for a new well to be dug in her village, for instance, to make it easier for women to draw water, and also oversaw tree plantings and a community garden.
The arguments against the relevance of the Peace Corps are similar in nature to what you might hear in opposition to other international aid projects: there's not enough accountability, and there is too much governmental red tape for volunteers to be effective.
I disagree with all of these points now that I've seen the Peace Corps in action. In Senegal, most of the projects being implemented by Peace Corps volunteers are collaborative efforts with the local people. Each volunteer has a counterpart from the host country, and the organization trains them both to do the jobs they're given. The organization's fiscal budget for 2016 was about $410 million — a pittance, compared to most organizations.
Some wonder whether the Peace Corps is still relevant now that all countries produce their own skilled college graduates and everyone is connected by technology. But there are skills that American college graduates have that are still needed, and the Peace Corps trains their volunteers in the specific skills and languages they'll need for their sites. It's true that even people in the remote villages of Senegal have cell phones, but there is no substitute for person-to-person communication.
What little they had to offer -- a shade tree, a cup of raw milk, a bowl of rice -- they offered to share, always asking, "Is your family in peace?"
As Obama put it when he summed up the benefits of the Peace Corps in his declaration to mark its 50th anniversary, "With each village that now has access to clean water, each young woman who has received an education, and each family empowered to prevent disease because of the service of a Peace Corps volunteer, President Kennedy's noble vision lives on."
Taylor says she has learned more than she has taught during these past two years. I would say it goes both ways: Taylor has taught the villagers different farming techniques and she has given them a new source of water. She has also shown, just by being there, that a woman can be educated and independent, can articulate her own opinions, and doesn't have to marry as a teenager to lead a happy life.
In an age when religion, refugees, terrorism, and nationalism are such hot button political issues, living in a foreign culture, and truly becoming part of it, is the surest way to promote understanding between nations. The people we met in Senegal constantly reminded us, through words and gestures, that my daughter (and, by extension, us, her American family) are welcome. What little they had to offer — a shade tree, a cup of raw milk, a bowl of rice — they offered to share, always asking, "Is your family in peace?"
After they shook hands with us, they often touched their own hearts. We touched our hearts in return. Even if my daughter and other volunteers learn to exchange only that one loving gesture with people around the world, the Peace Corps is more relevant now than ever.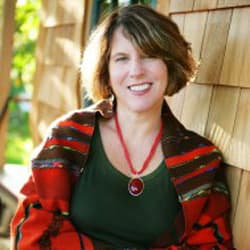 Holly Robinson Cognoscenti contributor
Holly Robinson is a novelist, journalist and celebrity ghost writer whose newest novel is "Folly Cove." She is also the author of "The Gerbil Farmer's Daughter: A Memoir."