Poem: Finally Women Are Turning To Hillary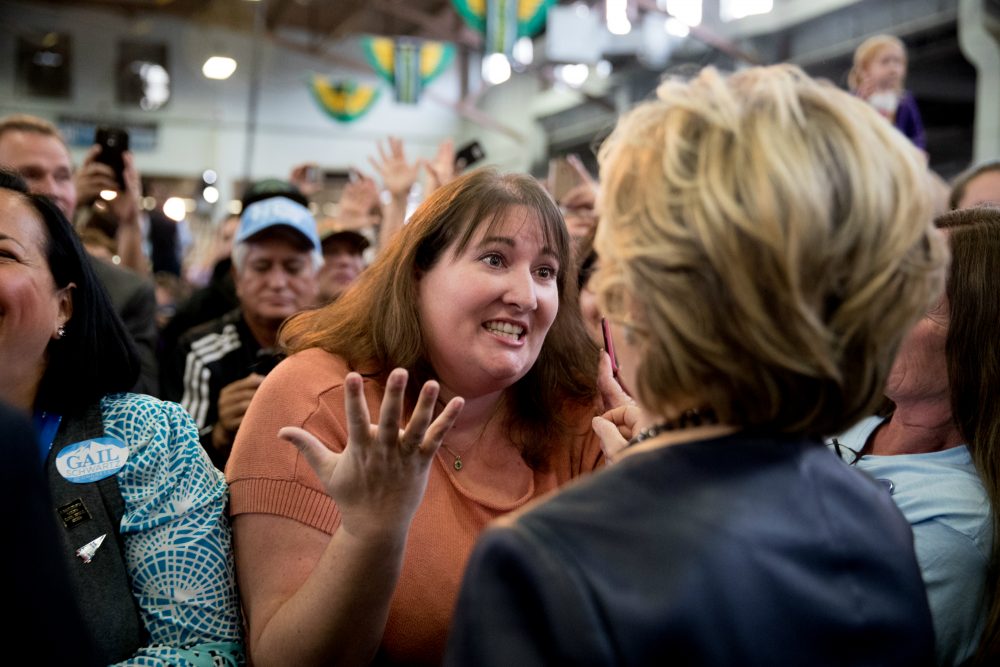 This article is more than 6 years old.
Author's note: I've read many articles about women's responses to Donald Trump's lewd banter and alleged sexual misdeeds, including Twitter posts. Meanwhile, for Hillary Clinton — who has had trouble reaching female voters -- things are starting to change. Alas, it's too bad (and also ironic) that Hillary's not the one who roused them. I've summarized what I've read — and the political implications — in this poem. Signed, Erika Fine, Cog's poet of the political scene
---
IRONY: NO MORE PUSSYFOOTING FOR VOTERS
Yes, finally women are turning to Hillary!
They've a pent-up desire to punish and pillory
A man who reminds them of years of frustration.
No, Hillary isn't their chief inspiration.
Yes, women came forward, suddenly bold --
Trump opened the floodgates to stories untold:
That time in your early and innocent teens
When the "nice boy" next door thrust his hand down your jeans,
That time when your date thought that starting to flirt
Gave him license to shove his big paws down your shirt,
That time at the doctor's when something quite hard
Rubbed your hip while you lay there, prone and off guard,
That time when the man in the nice suit and tie
Shook your hand with respect, but then stroked your thigh,
That time when the Ivy League man oozing class
Called a feminist writer a nice piece of ass. . .
Yes, Trump the lewd braggart got women to rally
And moved undecideds to Hillary's tally.