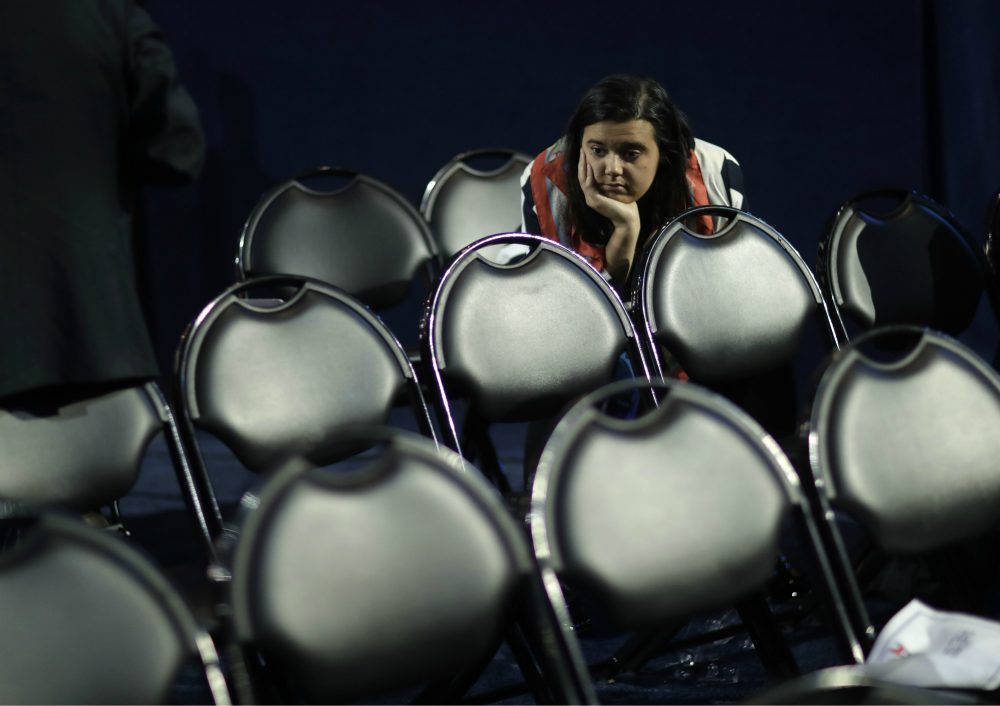 This article is more than 6 years old.
COMMENTARY
We can start by thinking the worst of people, or we can start by thinking the best of people.
And our instincts, for most of this horrid campaign, have been to think the worst — to see a vote for the other side as a moral failing. My various feeds on Tuesday night, dominated by Northeastern urbanites and media types, were filled with disbelief at the voters who could see the totality of Donald Trump, over the course of 15 months, and still elect him the 45th president.
But if you're going to ascribe the best motives, instead, to a good portion of Americans, you can think about the presidential election results this way: This race was less a measure of what people wanted than what they were willing to overlook.
Of course we didn't understand each other. We weren't even trying to listen.
Voters who chose Hillary were willing to accept the vague smarminess of the Clinton Foundation, her problematic choices over email servers, her extended triangulation. Many saw her as paranoid but purposeful, competent and deeply qualified. Others decided her flaws were troublesome, but were dwarfed by Trump's temperament and his effect on civic discourse.
But voters who chose Trump made the opposite calculation. They looked past their candidate's racism and misogyny, his vengeance reflex and his gleeful disregard of facts, in service to a greater goal: shaking up the establishment that Clinton so completely represents.
And they decided that rejecting politics as usual was worth accepting all of the ugly things about Donald Trump.

It's not that there aren't true racists and misogynists among the Trump faithful. We've all seen their tweets and read the slogans on their T-shirts. But I've spoken to enough Trump supporters, heard enough interviews with Trump voters, to know that many of them weren't voicing bigotry so much as rationalizing it — saying not just "I don't agree with everything he says" but also "he might not believe it all, either."
Here, Trump's reality TV background worked to his advantage. He had no political record to pick apart for truth — just a history of building a bombastic character for public consumption. His entertainer status gave him cover, inoculating him from his most entertainingly horrible statements.
The media, drawn to a good story, helped him out. The networks handed him the airwaves in the early months. They played FBI Director James Comey's late-game email announcement like an earthquake instead of a curiosity.
That's all any of us can do right now: Start a new chapter, and find ways to relate to the people we find there.
But the real problem with the race wasn't the media's behavior so much as its structure. If you hated Hillary, you tuned into outlets that confirmed your worst paranoia. If you hated Trump, you had parallel places to go for horrified screeds. No avalanche of fact-checking would mean a thing to people who didn't trust the source. And no amount of gorgeously crafted echo-chamber lamentations would make a difference to people who wouldn't read them.
Of course we didn't understand each other. We weren't even trying to listen.
I don't mean to understate my personal dismay at the election results. But at this wipe-off-the-chalkboard moment, I will cling to the subdued rhetoric of Trump's 2:30 a.m. victory speech, the surprisingly kind words he had for Clinton, the slight wistfulness in his voice when he said, "this political stuff is nasty and it's tough." It was ridiculously late, my head was fuzzy, but to me, he sounded different, as if he were turning the page of a script, creating a new character altogether.
That's all any of us can do right now: Start a new chapter, and find ways to relate to the people we find there.