Hillary Clinton Is The 22nd Amendment's Latest Casualty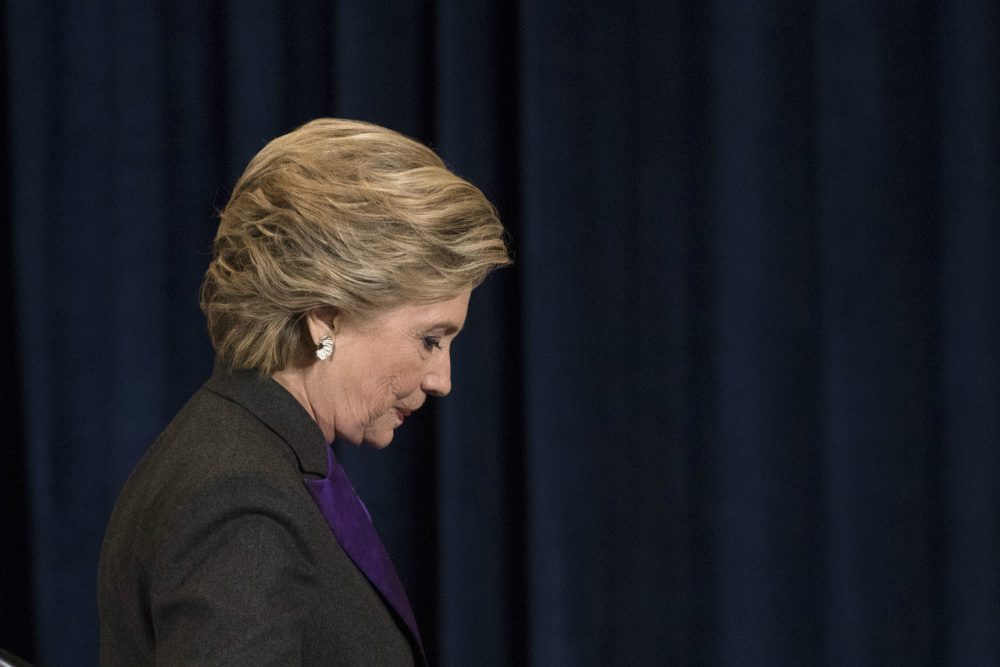 This article is more than 4 years old.
COMMENTARY
In losing the election, Hillary Clinton has become the seventh of eight nominees unable to win a third term for his or her party since 1951, when the 22nd Amendment limited the presidency to two terms.
Since then, four Democrats and four Republicans have run for a third term; only George H.W. Bush overcame the inherent challenges involved.
Presidential term limits artificially prompt voters to make a change whether they want one or not. Exit polls on Tuesday showed that two in five voters wanted change. While there are, admittedly, many issues — from terrorism to trade — that concern them, it should come as no surprise that voters want change in a year when it is Constitutionally mandated.
Presidential term limits artificially prompt voters to make a change whether they want one or not.
This mandate profoundly disadvantages the incumbent party's nominee; by definition, it is easier for the leader of the party out of office to frame himself as a change agent.
The incumbent party's nominee must also defend the lame duck administration's attendant controversies, however involved or not she might have been with them. Clinton retired as Secretary of State with sky-high approval ratings, but during the campaign, she had to defend the Obama Administration in spite of no longer being a part of it.
Democrats were winless in three prior attempts to win a third or more term.
In 1952 Adlai Stevenson lost in a landslide to Dwight Eisenhower; his greatest liability was inheriting two decades of Democratic rule, which included the long presidency of Franklin Delano Roosevelt, which gave rise to the call for term limits.
Hubert Humphrey was defeated by Richard Nixon in 1968 as the Vietnam War and domestic strife spiraled out of Lyndon Johnson's control. In 2000 another sitting vice president, Al Gore, fell short in the wake of Bill Clinton's impeachment.
Republican nominees have similarly been hamstrung in their attempts to win a third term.
Vice President Richard Nixon struggled to emerge from Eisenhower's shadow in 1960, losing to John F. Kennedy. Gerald Ford was unable to overcome the scourge of Watergate in 1976, losing to Jimmy Carter. In 2008 John McCain was defeated by Barack Obama, largely due to George W. Bush's unpopularity amidst war and the stock market crash.
Even George H.W. Bush trailed Michael Dukakis by 17 points in 1988 and won only after adopting aggressive tactics that were a departure from Ronald Reagan's more genteel style.
Despite the inherent bias toward change in contests when presidents are term-limited, Clinton seemed poised to prevail on Election Day.
Clinton turned in highly regarded debate performances in contrast to the more uneven ones of previous nominees like Gore and Nixon. As a former First Lady, she also enjoyed a greater political standing and independence; Trump often disclaimed in the debates that Clinton was not necessarily responsible for all of the Obama Administration actions he criticized.
Indeed, Clinton had a considerable lead in the polls ten days prior to the election before her email controversy resurfaced and some voters flirting with a third party migrated to Trump.
But Clinton also could not overcome the impetus for change that was strong enough to outweigh voters' negative perceptions of Trump's trustworthiness and temperament.
It is worth noting that the 22nd Amendment was passed by a Republican-led Congress in 1947, before being ratified by the requisite number of states. (Massachusetts was one of the two states that voted against ratification.)
The prevailing wisdom was that, while the nation was indebted to Roosevelt for his leadership during the Depression and Second World War, it was shaken by his dominance of the government, especially as he began his fourth term in ill health (succumbing shortly thereafter). There was also a sense that precedent, beginning with George Washington, called for presidents to limit their tenure to two terms; Roosevelt was the first to serve longer.
But politics, as always, were also in play, as Republicans saw an opening in which to push back against the New Deal and Democratic hegemony.
Maybe Massachusetts was right in not ratifying the 22nd Amendment, and we shouldn't have presidential term limits after all.
Moreover, several earlier presidents, from U.S. Grant to Woodrow Wilson, sought a third term but lost, suggesting voters were well equipped to limit incumbents as needed without a Constitutional amendment. That seven of eight nominees who subsequently sought a third term for their parties were unable to do so suggests the amendment has created an unintended consequence of forcing a change of direction as well as leadership.
Indeed, Reagan, Bill Clinton, and Obama all enjoyed high approval ratings in their final years in office and might have won third terms. Instead, voters were forced to choose someone different and elected both Bushes and Trump.
Maybe Massachusetts was right in not ratifying the 22nd Amendment, and we shouldn't have presidential term limits after all.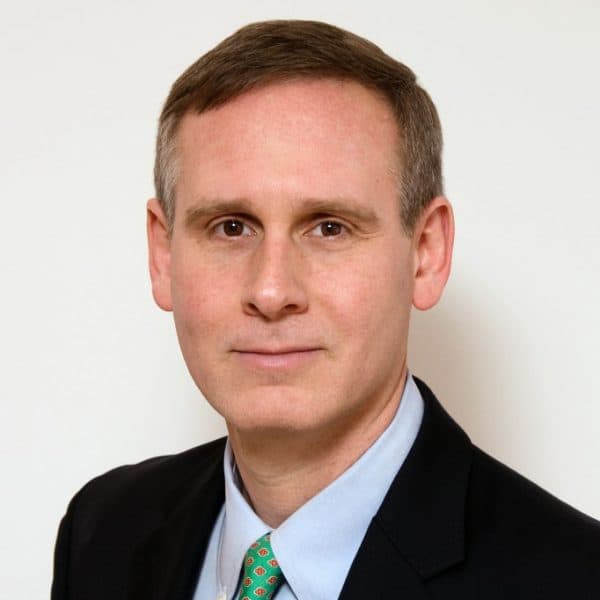 James Davitt Rooney Cognoscenti contributor
James Davitt Rooney is a director of the Harvard Business School Alumni Angels of London and principal of Rooney Associates LLC.