Donald Trump, The Mideast Conflict And The Fate Of A Two-State Solution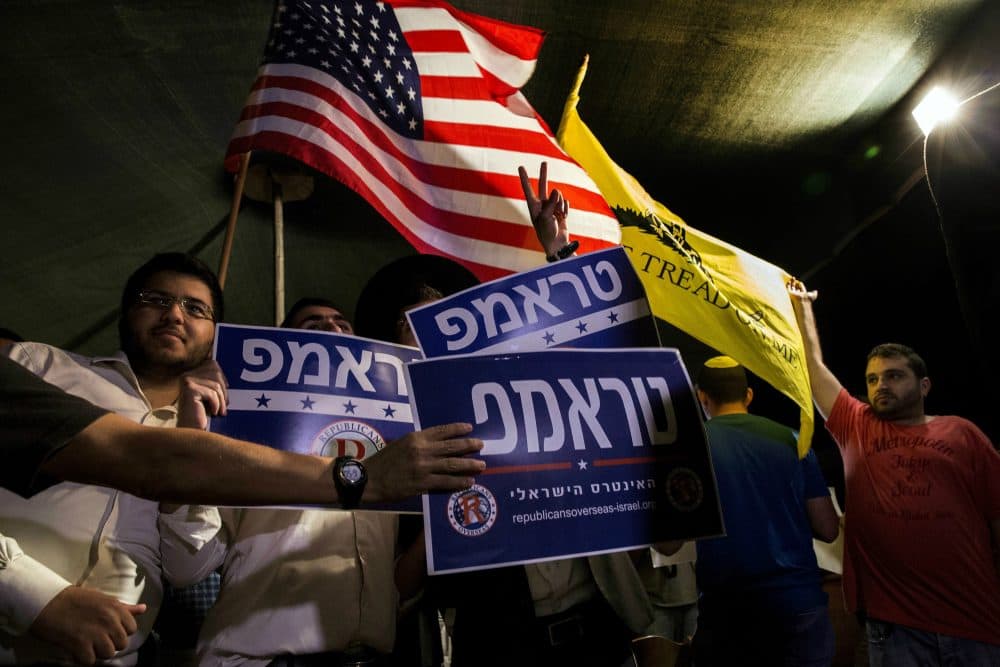 This article is more than 3 years old.
COMMENTARY
Donald Trump's commitment to diversity is clear from the impressively diverse crowd of people he's insulted. By one tally, the list includes leaders of both parties, U.S. election overseers, the CIA, FBI, NATO, Pope Francis and Meryl Streep. Can our incoming provocateur-in-chief tame his tongue long enough to notch a deal he professes to want: peace in the Middle East?
The Israeli-Palestinian conflict is the enduring foreign policy tragedy of our time.
A two-state solution has been considered the only realistic approach for a generation, but the sands of possibility in the Holy Land have shifted. Aggressive Israeli settlement building in the West Bank — "...in the middle of what, by any reasonable definition, would be the future Palestinian state," to quote outgoing U.S. Secretary of State John Kerry -- has pushed two states into the distant future, and possibly oblivion. That's why the U.S. abstained last month as the U.N. Security Council condemned the settlements. Trump's nomination of a two-state skeptic as ambassador to Israel seemed a coda to the dirge.
A two-state solution has been considered the only realistic approach for a generation, but the sands of possibility in the Holy Land have shifted.
In light of this, Kerry's envoy to the region recently offered three fresh policy options, predicated still on separate Jewish and Palestinian states. I'm no expert, but Martin Indyk's analysis seems worth considering for its blend of realism and daring.
Too daring, in the case of his first approach, under which Trump would fulfill his campaign pledge to move our embassy to Jerusalem, which Israel claims as its "eternal capital." Problem: Palestinians demand the return of east Jerusalem, captured by Israel in the 1967 Arab-Israeli war, and both sides claim part of the old city that's sacred to Jews and Muslims. An embassy relocation would ignite attacks on Americans in Arab countries and Israeli-Palestinian violence, Indyk predicts, at which point Trump could offer to rescind recognition of Jerusalem as Israel's capital in exchange for the parties negotiating its status, the balm before broader peace talks. As Indyk concedes, this approach plays with lives.
As an alternative, Trump could convene major powers and Arab allies to write principles guiding a two-state solution as a jump-start to Israeli-Palestinian talks. Indyk's third and final option would be slow-and-steady efforts to freeze settlements from pushing eastward in the West Bank (Israel's defense minister has offered this, Indyk says); getting Arab support for new, unified Palestinian leadership to talk with Israel; and economic aid to the West Bank from the U.S. and other governments, all designed to get both sides to the negotiating table late in Trump's term.
Either of the last two, while less dangerously daredevil than the first, seems worth trying, even though some experts dismiss what one dubbed "The Two-State Delusion." The critics make powerful arguments: We've spun our peacemaking wheels fruitlessly in two-state mud for decades. Two states would require impossible concessions -- chief among them: Palestinians acknowledging Israel as a Jewish state; and Israel overlooking Islamic terrorists who are primed to hijack a state from fractured Palestinian leadership.
Israeli settlements are too deep into the West Bank, and mutual hatred is deeper than ever.
Yet the alternative to two states — both peoples living in a single Israel — is also a gamble that would only evolve after more violence. Under one such scenario, Israel's continued, brutal oppression of Palestinians in the West Bank would beget more terrorism and international condemnation, after which Israel's leaders might — might — cave to reality and engineer a state that's more democratic, but less Jewish. (Arab birthrates in Israel and the occupied territories are outrunning Jewish ones.)
That's the optimistic vision for one Israel. The New York Times' Nicholas Kristof envisions another: "If it wants to remain a Jewish state, it will not be a democracy," for it will suppress that growing Arab population's rights, "and will have no chance of enduring peace." Kerry agrees, saying what each side would give up in a single nation explains polls showing both still support two states.
"The two-state solution remains the only viable way to end this conflict."

Former Sen. George Mitchell, Mideast and Northern Ireland envoy
That solution has been deferred. First, Israel must dismantle some settlements and swap land for others; Palestinians must abandon terror and accept a Jewish state's right to exist. The argument that settlements defend against terror, Kerry made clear, is a canard. "Many settlements actually increase the security burden on the Israeli Defense Forces," he said, "and leaders of the settler movement are motivated by ideological imperatives that entirely ignore legitimate Palestinian aspirations." He was referring to Hebrew Bible-based theology that the land is Israel's. No American administration is obliged to endorse that, especially when some settlements are illegal even under Israeli law.
Pundits and politicians alike have cited Northern Ireland, where a peace deal halted what seemed incurable strife, as a model for the Arab-Israeli conflict. Well, allow former Sen. George Mitchell, who served as envoy to both the Irish and Middle East conflicts, to have the last word:
For Israelis and Palestinians, "The two-state solution remains the only viable way to end this conflict."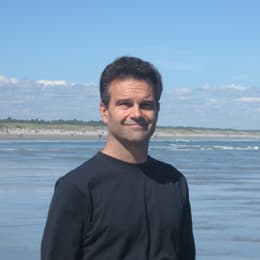 Rich Barlow Cognoscenti contributor
Rich Barlow writes for BU Today, Boston University's news website.