Resistance In Color: Yarn's Craftivist Moment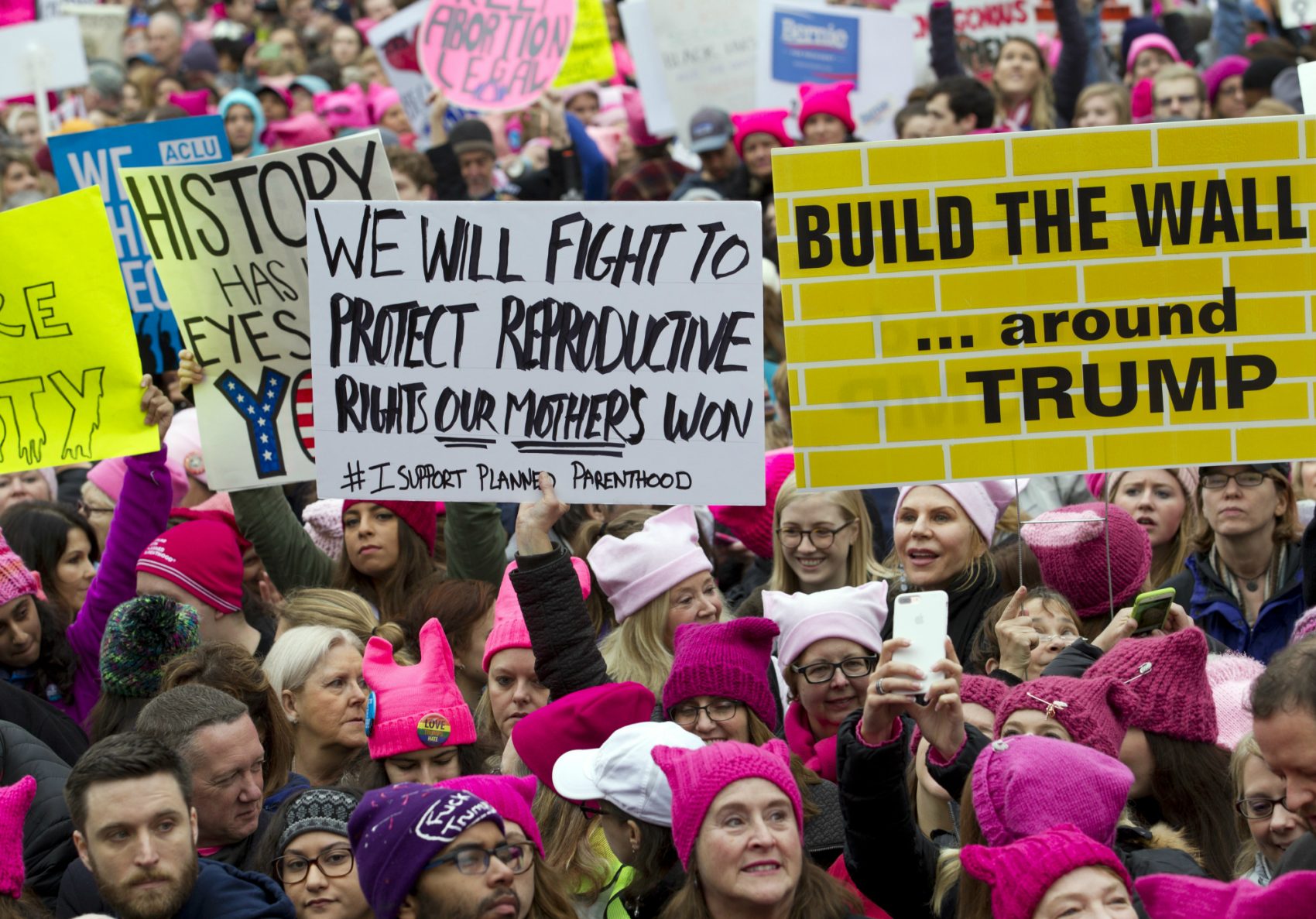 This article is more than 3 years old.
COMMENTARY
First there were the pussyhats -- donned at women's marches and rallies throughout the world on Jan. 21, repudiating our president's treatment of women and creating an at-a-glance sea of symbolic pink.
Now there are the brain hats -- to be worn at a Washington, D.C., March for Science on Earth Day – repudiating the president's disregard of scientific facts about everything from vaccines to climate change.
Yarn is having a moment.
...a hat sends a message – that women will band together to rebuke a man, no matter how powerful, who stomps on their rights and basic dignity.
Perhaps fiber seems an unusual medium to convey critical messages about women's rights and the primacy of scientific facts over alternative ones. Pink kitten ears and squishy grey matter may also seem unlikely symbols of protest. But a hat sends a message -- that women will band together to rebuke a man, no matter how powerful, who stomps on their rights and basic dignity; and that science should not and cannot be disregarded in the name of political malfeasance. Yet few would argue that a knitted hat makes the march; our problems cannot be crocheted away. So what's the point of making a political statement with yarn?
As someone who spent the presidential campaign season organizing politically motivated pop-up yarn installations (or "doing yarn," as my preschooler calls it), the points are many.
Yarn is cozy. It's winter. Marching in knitwear is not only about politics. It's about staying warm while broadcasting one's views.
Yarn is communal. Sure, there is bliss in a solitary moment of craft creation, but the social aspect of knitting and crochet circles is part of the draw for numerous hobbyists. And when you share political motivations, solidarity becomes an added bonus.
Yarn is therapeutic. When I'm in the zone with my crochet hooks, I'm more than just chilled out. I'm Xanax relaxed. Don't believe me? Yarn therapy is actually a thing.
Yarn is subversive. Long consigned to the realm  of domesticity (i.e., women's work), it can feel downright naughty to take on the establishment with darning needles.
Yarn is slow. In an age of instant gratification, transaction and communication -- where five minutes feels like an eternity when waiting for a text message -- working with yarn is a reminder that process takes time. It's galvanizing to spend real time reflecting on the political issue that the finished product represents.
Yarn is charitable. People use their hands to create chemo caps, baby socks, clothing for women and children living in shelters, and items for refugees. Show me a yarn hobbyist who hasn't donated or gifted her goods, and I'll show you Big Foot. Such a person simply doesn't exist.
Yarn is love. People don't undertake the time, energy and expense to create a one-of-a-kind knit for someone they despise. "I hate you. Enjoy this handmade hat," said no yarn enthusiast ever.
Yarn is resistance in color.
Yarn is a statement. It's not a solution. It lives alongside traditional activism, direct action and charitable efforts.
"I hate you. Enjoy this handmade hat," said no yarn enthusiast ever.
Despite all this, there are times when I wonder if my yarn activities are really the best use of my time to help people. Should I really knit hats for a cause when I could, perhaps, make a bigger impact by donating funds to Planned Parenthood, for instance? But it's a false equivalency. Doing one does not preclude doing the other. Besides, I don't crochet to solve the world's problems.
As we've seen so far this year, yarn has the potential to unite people who share the same rallying cry. Up next: donning caps to show our opposition to the president's ban on travel from seven predominately Muslim countries.
Yarn enthusiasts, will you take up your knitting needles and join me?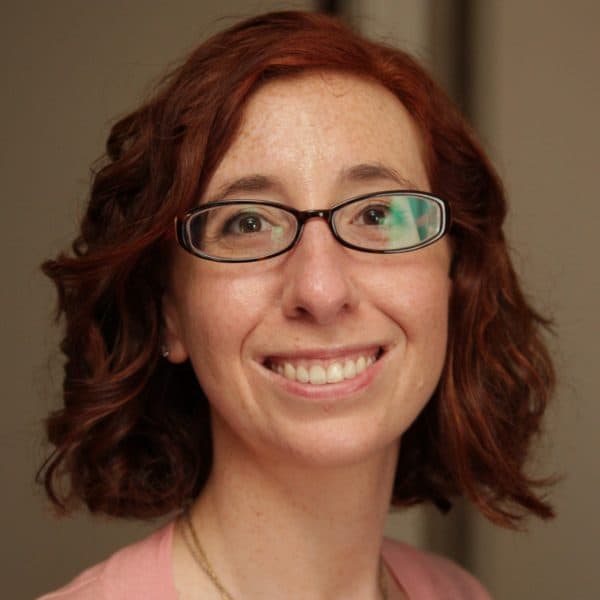 Hinda Mandell Cognoscenti contributor
Hinda Mandell, a Boston-area native, is associate professor in the School of Communication at RIT in Rochester, New York.