A Victory For Macron In France, But The Specter Of Racism Remains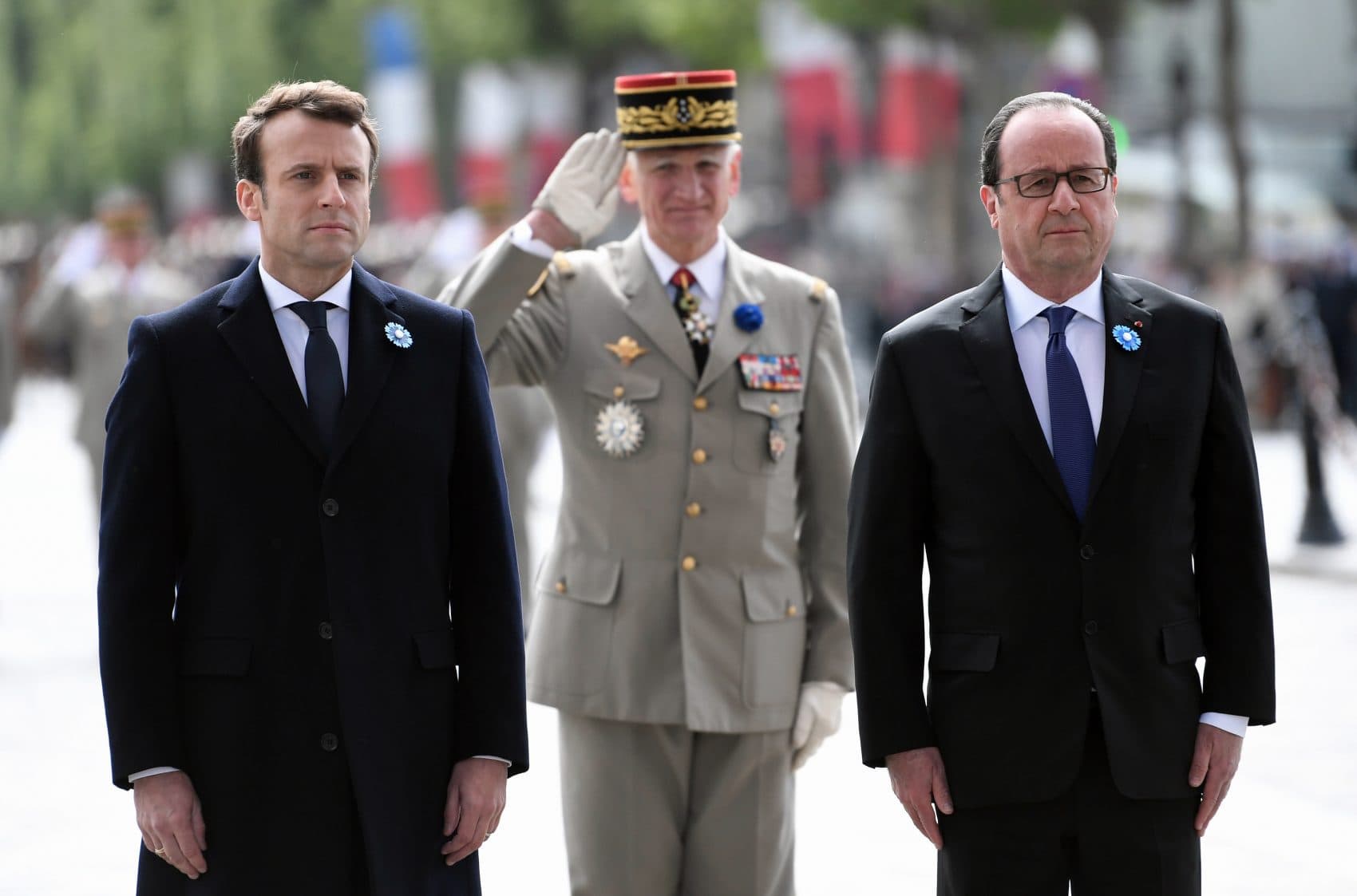 This article is more than 5 years old.
Emmanuel Macron triumphed over Marine Le Pen in Sunday's final round of the French presidential election and people around the world breathed a collective sigh of relief, applauding the outcome as a triumph of good over evil. The victory of centrist, independent Macron over the far-right National Front party leader Le Pen is indeed worthy of celebration.
But just because Le Pen did not win does not mean that the racism, xenophobia, Islamophobia and anti-Semitism that the National Front stands for are not serious problems in France. In fact, for many people who voted for Macron simply to oppose Le Pen, and those who abstained from voting by either not showing up or turning in blank ballots, the question remains: What kind of change can Macron bring to a country where intolerance is very much alive? For black youth, immigrants and Muslims, in particular, the stakes of intolerance in France are high and costly.
A few days prior to the election, the president of the anti-racist group SOS Racisme, Dominique Sopo, implored young people to vote for Macron to take a stance against hatred. He stated correctly that the normalization of the National Front party has been occurring for some time and that it speaks to a larger problem of intolerance not discussed in French society. Christiane Taubira, a politician and former minister of justice, voted for Macron for reasons that exceeded his platform. She wanted to take an unequivocal stand against the divisive politics of the National Front, which she called an affront to liberty in France. While these public figures advocated voting for Macron, even though they didn't agree with his proposed policies, others remained ambivalent about him, preferring to leave their ballots blank. As one Senegalese immigrant put it, he prefers the Socialist Party because to him, it is "the only party that advocates equality, that advocates social justice and that does not leave poor people and those on the margins on the ground."

By no means was Macron, an investment banker by training who is pro-business and supports neo-liberal policies, an ideal choice. A moderate on social issues, his stance on racial issues is still somewhat ambiguous. He applauded the activism in response to l'Affaire Théo, when a black man from a Parisian suburb was beaten and raped by police earlier this year. He did not, however, take a clear position against the police brutality and racial injustice that have long been a problem. L'Affaire Théo came only a few months after l'Affaire Adama, when another black man was killed by police. Following the death of Adama, his family's pursuit of justice has been at the center of the burgeoning movement against police brutality and racism in France.
Macron has also said conflicting things about France's history of colonization. Earlier this year, he described his country's 132-year colonization of Algeria as "a crime against humanity." In an interview last year about the same subject, he seemed to be a proponent of "the positive effects of colonization."
One week before the election Macron appeared at the annual demonstration commemorating the death of Brahim Bouarram, a Moroccan man who was killed by white supremacists following a rally for the National Front in 1995. Activists present at the march observed that this was the first year Macron was present, criticizing his presence as political opportunism.

So while a Macron presidency may not fan into flame the waves of right-wing inspired hatred as a Le Pen undoubtedly would have, we must also ask whether Macron will be able (or inclined to) formally address some of the longstanding issues of difference and identity that have long plagued France.
I know these issues well because for the past few years I have taught classes and conducted research on the idea of race, immigration and marginalized communities in Paris. Inevitably, every semester, my students compare racism in France to the United States. What is shocking is the extent to which students are unprepared to think of France as anything other than a racial utopia where the ideals of liberté, égalité et fraternité reign. Macron alluded to this history in his acceptance speech, saying, "We have a great humanist face to put forward to the world."
Unfortunately, Macron's victory may further fuel belief in French exceptionalism, or at the very least, affirm false ideas about French superiority over the United States when it comes to racism and bigotry. Macron's campaign slogan was "En marche!" which translates loosely into "on the move." For marginalized people in France, the question remains: on the move to where?