A Home For All: Adoptees From Abroad Can Energize The Citizenship Debate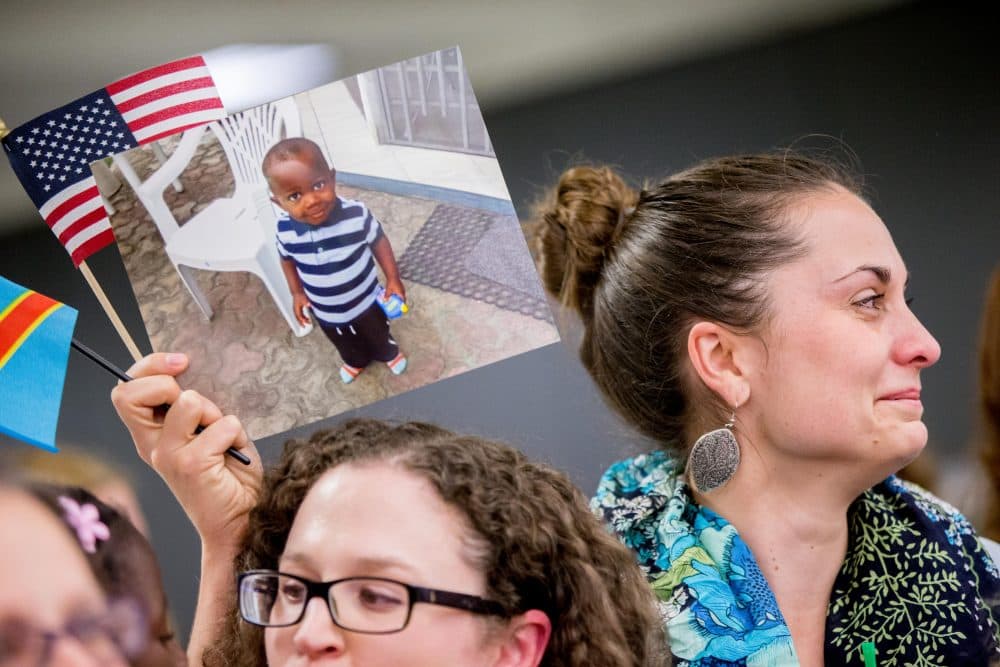 This article is more than 3 years old.
As the mother of a child adopted from China, I know one thing for sure: We adoptive parents must never cast doubt on the permanence of our relationships to our children. And we must fight to preserve our children's sense of belonging when others question it. All children need "forever" bonds to grow and flourish, and kids who grow up in their biological families mostly take those bonds for granted. So do most adoptees, until now: Adoptees born outside the United States are immigrants, and President Trump's xenophobic policy could be looking for them, too.
After the 2016 election, adoptees like my daughter — who never questioned their status as family members and citizens — have begun to fear they are not wanted here. The Child Citizenship Act of 2000 confers citizenship automatically on inter-country adoptees, but it excludes those born before 1982. For those older adoptees, parents would have had to fill out paperwork for their children to become U.S. citizens. After Trump's inauguration, adoption-related social media lit up with families worrying about adult adoptees who may have unknowingly become "removable aliens." Even for those not technically vulnerable to the new mass deportations, uncertainty casts a pall over the foundations of their lives.
Adoptees born outside the United States are immigrants, and Trump's xenophobic policy could be looking for them, too.
Why would parents have failed to obtain citizenship for their newly adopted children? Having to think of one's child as a foreign citizen may have produced such cognitive dissonance that these parents couldn't conceive of the need. Prior to the multicultural 1990s, American parents were encouraged to overlook differences between themselves and their adopted children.
Parents adopting from Vietnam and North or South Korea in this era did not travel overseas to bring their children home, and they were steeped in an apparently welcoming yet deeply xenophobic ideology of assimilation that made a virtue of not seeing racial and national differences. As more recent adoptive parents have learned, being a permanent family should never keep adoptive parents from acknowledging real differences. But that xenophobic strand has long been part of the national fabric, as the 135th anniversary of the Chinese Exclusion Act reminds us.
Jeff Gammage has written eloquently about adult adoptees who, having mistakenly assumed they were citizens, fear being deported under Trump's immigration policy. The deportation of an adult adoptee is outrageous in many of the same ways as the deportation of anyone who has been here all their life; exiled from where they feel they belong, such individuals must make their way in a country whose language they may not speak and where they may have no community or family ties. What makes the prospect of deportation even more bitter for adoptees is that it also breaks the core promise of adoption: that adoption is forever.
In a widely publicized case going back to 2015, Korean adoptee Adam Crapser was recently deported to South Korea, leaving behind his wife, four children and a settled life in the only country he has known. (His abusive parents' failure to obtain his citizenship was only one of the harms they inflicted; expelled from home at age 16, one of his crimes was breaking into his former home search for the few precious items that had come with him from South Korea.)
Up to 35,000 adoptees are, like Crasper, potentially at risk, a small number compared with the number of inter-country adoptions between 1999 and 2014 -- over 250,000 -- and a number dwarfed by the millions of immigrants now at risk for deportation. Yet the adoptees' situation is particularly poignant. How can these adoptions have been legally binding between individual family members without also binding adoptees to the nation?
The Adoptee Rights Campaign has, since 2015, been pushing Congress to pass the Adoptee Citizenship Act, which would make all inter-country adoptees citizens, no matter when their adoptions occurred. The bill made some progress in the last session of Congress, where it attracted sponsorships from left and right. It is not hard to see why someone like Jeff Sessions (then a member of the Congressional Coalition on Adoption) might have supported the bill in 2016; if "illegal immigrant" now calls to mind Trump's so-called criminal aliens, "overseas adoptee" conjures up a cute baby with white parents.
Rep. Adam Smith, D-Wash., one of the sponsors of the bill, hoping to get the bill passed without much fuss, called it "a small niche issue [that] doesn't fit into the larger argument about immigration." But inter-country adoptees are immigrants, too, and bringing justice to a few thousand immigrants who happen to have come here as adoptees might be a small step toward extending justice to millions of other immigrants who work and live here.
If inter-country adoptees deserve to feel secure in the nation they call home — and, obviously, they do -- so do all the other immigrants who are part of our national family. Adoptive families should support the Adoptee Citizenship Act, but, beyond that, adoptive parents who want to reassure their children that adoption is forever will find no better place to start than in joining together to fight Trump's radical deportation policy. It is deeply inhumane, and in the end it targets us all.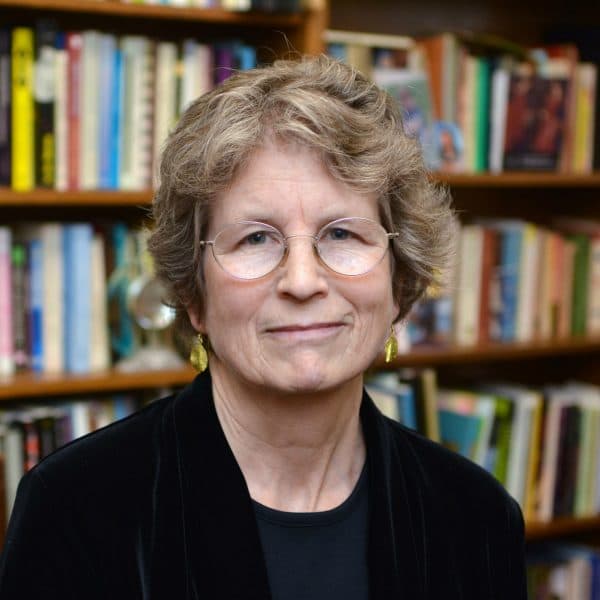 Margaret Homans Cognoscenti contributor
Margaret Homans is professor of English and of Women's, Gender, and Sexuality Studies at Yale University and a Public Voices Fellow.