Trump Vs. The System: The System's Winning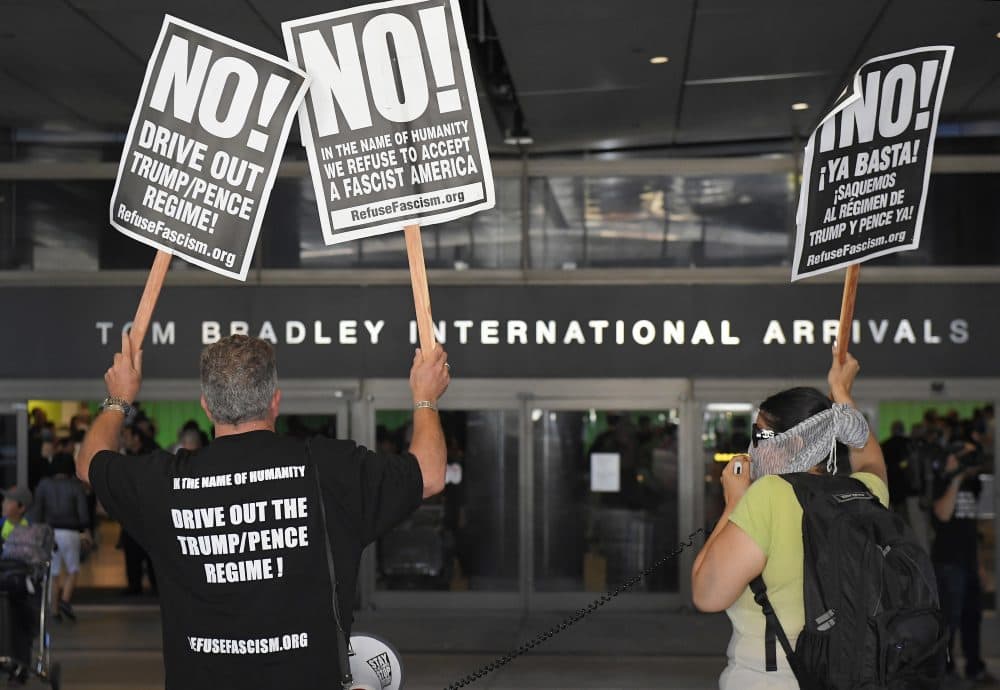 This article is more than 3 years old.
I can't predict, by the time you read this, which Trump administration member will be filling out unemployment forms. Anthony Scaramucci's one-week-and-gone tenure as mouthpiece to the mullah showed, again, that this White House's door revolves as if blown by a hurricane.
That's just the beginning of our president's pain, what with that pesky Congress — controlled by his own party, no less! — poking into Russian election meddling, forcing Trump to sanction the Kremlin, and offering to pay Obamacare subsidies the president wanted to sabotage. (Congressional Republicans wanted to sabotage all of Obamacare just a week ago, but never mind.)
Trump's proposed travel ban on six Muslim-majority countries? Spinning in legal mud, thanks to judges east to west.
But he has met his match in office at the hands of a foe too many Americans fail to appreciate: our institutions.
There's a lesson here. Pundits last year confidently predicted that a conventional Republican would kill Trump's drive for the GOP nomination; when that didn't happen, they expected Hillary Clinton to stop him. Trump beat her, too. But he has met his match in office at the hands of a foe too many Americans fail to appreciate: our institutions.
Institutions, aka the Establishment, took a beating in last year's campaign, particularly the political parties, slammed by both Trump and Bernie Sanders for failing the average American. That diss was simplistic even then. The very real achievements of the Obama administration were but the latest example in our history of progress through political parties, as some Americans now realize (the Affordable Care Act is more popular than ever.)
Today, seven months into Trump's rule, Edmund Burke's faith in institutions seems even more sage, if you believe the travel ban bigoted, health care repeal cruel and the election interference subversive. Most remarkably, the once supine GOP is joining the loyal opposition.
All of us, of course, are tempted to applaud when the institutions enable our policy preferences and to boo when they don't. Some Americans will diagnose institutional sickness, starting with the presidency, held by a man about whom one conservative wrote, "This president should not be the president, and the sooner he is not, the better." Another on the right called Trump's presidency "a moral cancer eating away at conservatism, the Republican Party and what it means to be a public servant."
Moreover, the ACA may not be out of the woods. "It is true that three Republican senators voted against a bill to repeal Obamacare," Vox's Sarah Kliff noted. "It is also true that 49 Republican senators voted for that bill," their ardor to kill Obamacare still blazing.
As for the travel ban, it will be a jump ball this October in the Supreme Court, which will hear arguments pro and con after tentatively permitting some restrictions.
Beyond these immediate concerns, it's plainly true that special interests and their money call too many shots in Washington. The fact that institutions can fail or be corrupted is why Trump supporters cheer his BTMFD approach. They think elites failed them by making the country too something: too multicultural, too welcoming to jobs-swiping immigrants, too politically correct.
Just as vociferously, Sanders' brigades damned our capitalist and party institutions, swooning to his demand for a "political revolution," which he defined as engaging millions more Americans in politics. (Since 2016 did engage many newcomers in the process, and gave us Trump, I'd say the revolution whiffed.)
But even conceding our institutional shortcomings, Tufts political scientist Eitan Hersh tweeted a grown-up's message: "Bottom line is that getting things done is hard, involves boring in-person meetings and committing to imperfect institutions" like political parties.
To Sanders' credit, he gets this. He ran for president as a Democrat despite a career as a political independent.
His acolytes and others dismayed by Trump should run for office or enlist in the non-candidate work of their local political party. They can take heart from the steady hand with which institutions have leashed not just Trump but extremists in nations from Germany to Spain.
And on the state level here. For example, courts in my home state of New Jersey recently fined and overturned decisions by two towns that nixed construction of Islamic mosques amid anti-Muslim utterances.
The anti-Trump fight will go on, and there are sure to be setbacks. Still, the conclusion one observer came to is worth celebrating: "Trump is absolutely at war with our institutions, but the institutions are winning."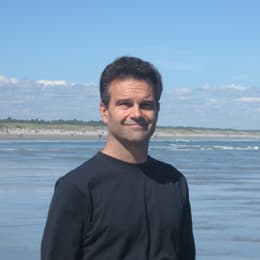 Rich Barlow Cognoscenti contributor
Rich Barlow writes for BU Today, Boston University's news website.