I Am The Descendant Of White Supremacists. Here Are Some Thoughts On Recent Events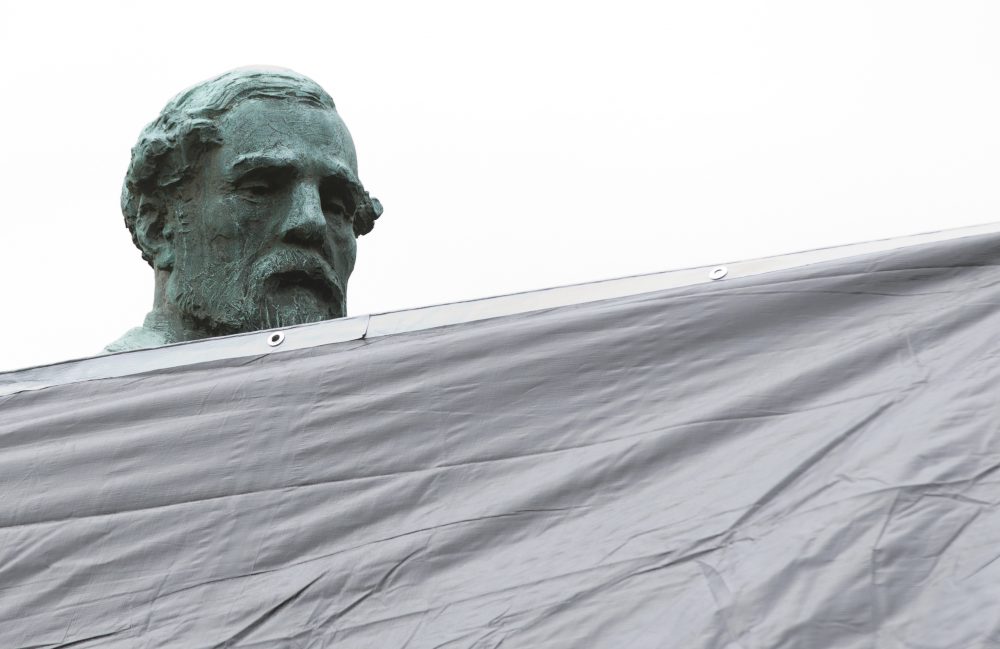 This article is more than 5 years old.
The indignation I feel passes and runs out into the day in tributaries of sorrow that eventually turn to thoughts. More than 80 years after my grandfather pledged the Hitler oath and a little over 70 years after the odious consequences of that loyalty became known, I watch white supremacism raising its ugly head in America, my country.
The virulence of racism and its degeneracy are things that I have experienced close to my skin. It ravages souls in its proximity like a plague and leaves suffering in its wake. I know these things from the inside, from the experience of a family devastated by the opioid of an ideology it wasn't able to beat, and by the perverse consequences of shame across generations. I should have something to say, I've told myself every day, but I have watched with numbness until now.
My first thoughts go to the white supremacists: The world has been unfair to you; yes, it has. Perhaps when you were young, you were given no other option than to listen to relatives or other adults projecting their own inadequacies on groups different to them. People with another complexion were the easiest to identify, so they went for them first. You nodded, and tried to respect your elders and gain their approval by parroting and even amplifying their words. Soon you became them, or more than them, and maybe eventually when you went too far, they rejected you. They planted those thoughts and fostered them, but didn't approve of your expressions of them. Your rage is that you are trapped in seeking approval but will always be rejected.
The world has been unfair to you because it has left you bored, without means and excluded. It provides you with no sense of the future, neither for yourself nor for your children. Cable television offers you a plethora of other worlds and you choose those that deliver an instant shot; the ones that dredge up old epithets and clichés you don't have the tools to question, and that tell you unequivocally who is to blame for your situation. Complexity has no place here. It is too slow.
The bubble of exceptionalism ... is perhaps as dangerous a place to be as in the bubble of white supremacy. It ignores history.
What if I told you that the consequences of what you are seeking will result in untold suffering of your own? That every day for generations your kin, whether consciously or unconsciously, will face the hell of shame and disgrace for deeds they did not commit. To overcome the hatred, the rejection and the boredom is real strength. The feigned strength you prize cannot save you.
A second set of thoughts goes to the much-maligned and battered media: You are the Fourth and now even the Fifth Estate, one of the pillars upon which our society rests. You are also the orb around which the world gathers daily; including white supremacists who like to see their own images reflected. This provides their movement with the scraps upon which it feeds. At present it is an emaciated Medusa, but it can easily become more robust if you are not careful about how much of its flailing you expose. Just as you helped to create this television-craving president who gives oxygen to the movement, you can also make white supremacists stronger by giving bigotry a voice and a megaphone. Scrutinize, don't popularize. Shun the corrupt greed of ratings when they depend on airing hatred. In my grandfather's time, radio was the agent of the racist disease. In our time it is television and social media.
A third set of thoughts goes to America as a nation: I have stood at podiums and talked about American values as though they were carved in stone, like the faces at Mount Rushmore. Today it is not only the white supremacists who hack away at these values. They are merely a sign of a movement many times the size, composed of people frightened of what the continued pursuit of these values will bring. The urge to dismiss white supremacists as an isolated group of fools is strong because it means that we Americans can avert our gazes from an unsightly underbelly. Too often I have heard well-meaning American friends voice their shock that hateful rallies drawing so many, even led by the president himself, could take place in our great country in 2017. Yet, with just a little fanning by our political leadership over a few months, it rages on streets and in stadiums.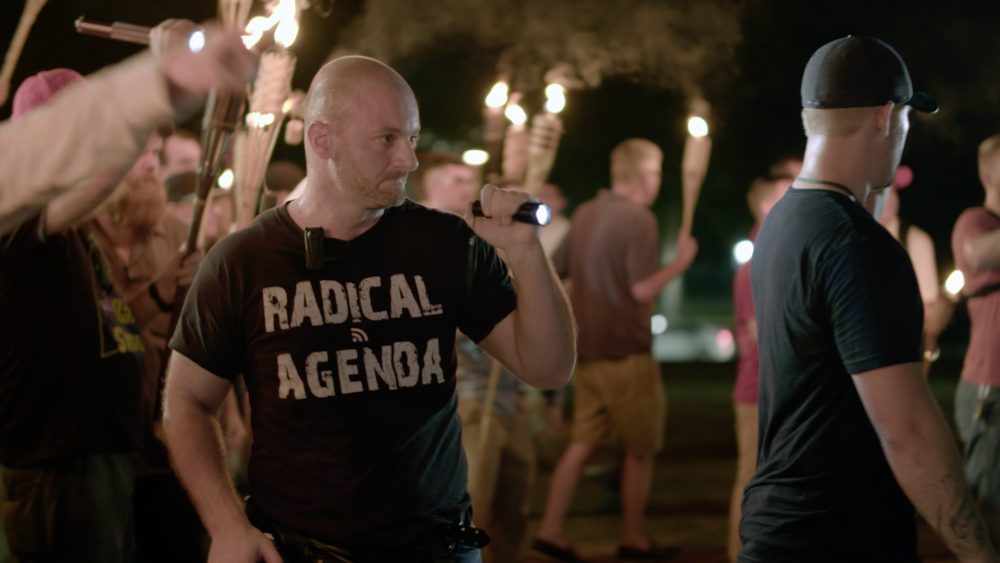 The bubble of exceptionalism — of the U.S. as a sort of gold standard of a successful, ethnically diverse society — is perhaps as dangerous a place to be as in the bubble of white supremacy. It ignores history.
America has long existed in an ecosystem of relationships when it comes to race and discrimination globally. Events in the U.S. have been as much an inspiration to hatred as they have been to civil rights. Less than a century ago, American race laws and the brutal conquest of the frontier were carefully studied by the Nazis.
Pride and aspirations to greatness have clouded our vision. Perhaps this is a chance to know ourselves in a more measured way; to be more conscious of the good and the bad that we are capable of; to observe without blinders and thus to recognize how thin the line is between civilization and barbarism, even in America.
This is the most important learning of this descendant of white supremacists.
Julie Lindahl is launching a global online learning program for schools and other educational institutions in connection with her memoir, "The Pendulum," which is being published in an expanded version by Rowman and Littlefield in September 2018.