It's No Longer 'College Or Bust'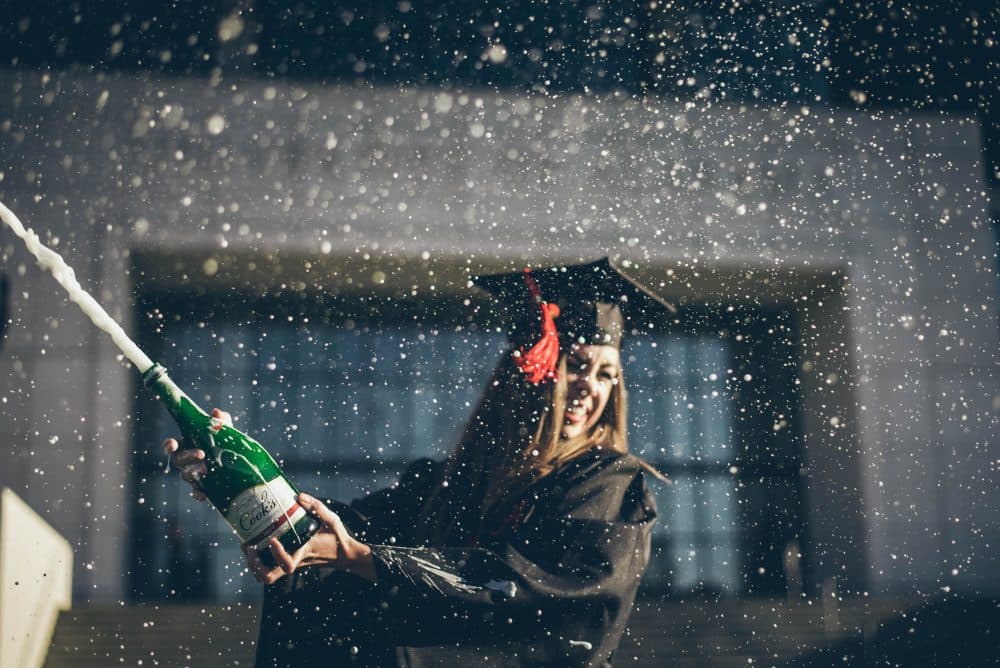 This article is more than 5 years old.
Economists warn of a troubling, growing divide between two segments in the U.S.: those who will benefit from and be a part of the emerging global economy, and the many more who will not.
Workers who have the education and training in key technical and interpersonal skills will secure the increasing number of non-routine high- and middle-skill jobs in areas such as health care and personalized medicine; financial management; social media; computer science; robotics; artificial intelligence; wind and solar power; and advanced manufacturing. The greater numbers of those lacking this education and training will lose out, competing for an ever-diminishing number of routine middle- or low-skill jobs, or remaining unemployed.
The impacts of this divide are all around us. A record six million jobs in the U.S. are unfilled due to this growing skills gap. For the first time in history, younger generations, beginning with millennials, are earning less than their parents. In particular, younger males — who complete higher education at lower rates and gravitate toward low-skill industries, such as construction and manufacturing -- are faring worse, with higher rates of unemployment and lower earnings than younger women.
Too often, only one solution is seen: more young adults going to college. Parents, teachers and high school guidance counselors direct students to set their sights on a college degree. Policy and higher education leaders repeat the same call. In a recent opinion piece for the Boston Globe, Derek Bok, the former president of Harvard University, urges us as a nation to "raise the percentage of Americans with degrees."
Only about half of U.S. college students complete school within six years of first enrolling, and that rate has been declining.
To be sure, college is an important goal for many, and a college degree correlates with higher rates of employment and income. Yet it is also clear that the current higher education system does not work for all. Only about half of U.S. college students complete school within six years of first enrolling, and that rate has been declining. For those enrolling in two-year colleges, the completion rates are more troubling. According to the National Center for Education Statistics, just 13 percent of community college students graduate in two years; roughly 22 percent graduate in three years; and 28 percent graduate within four years.
Moreover, college comes with a steep price tag. Since 1978, U.S. college tuition has risen over 1,000 percent. As a result, students increasingly borrow to cover costs. Nationally, 68 percent of college students graduate with debt at an average of $30,000. Collectively, student loans now exceed $1.4 trillion.
What may be more viable, and cost-effective, options for many young adults — helping address the growing skills divide — are the rapidly emerging number of alternative post-secondary education and career pathways. These include bridge organizations, or "pathways intermediaries," that connect students with employers by providing job-specific technical training for in-demand, middle- and high-skill jobs. One example: the rising number of tech boot camps that offer skill-specific training in coding, design, data analytics and digital marketing (among others) that can be completed within three to six months and typically boast job placement rates of 90 percent in high-paying positions. Similar "sector-based" or "job-specific" training models are emerging in health care and advanced manufacturing.
Google and Ernst & Young, for example, stress demonstrated skill proficiency rather than college degrees in their hiring processes.
Hybrid models, such as Match Beyond, Caila and Year Up, offer another option that combines higher education coursework with job-specific coaching and training. Match Beyond, for example, enrolls cohorts of high school graduates in low-cost, online associate's and bachelor's degree programs at Southern New Hampshire University, while also giving students with personal coaching, tutoring and job placement services. Caila's model creates personalized learning pathways for each student, comprised of relevant courses selected from thousands of university, online MOOC and boot-camp offerings, based on the student's career interests.
Not only are students gravitating toward emerging pathways and alternative credentials; employers are also open to job candidates trained in different ways.   Google and Ernst & Young, for example, stress demonstrated skill proficiency rather than college degrees in their hiring processes. Last year, as part of the launch of President Obama's #First Job Compact, nearly 40 major companies pledged to hire and support non-college-going young adults pursuing alternative education routes. And more recently, two national economic and workforce development nonprofits, Innovate+Educate and the Hope Street Group, launched Innovative Business Hiring Council 2020, an initiative that is trying to fuel adoption of hiring processes based on workers' skills, rather than their resumes.
Many similar programs — personalized, rigorous, flexible, self-paced and affordable -- that can lead to in-demand middle- and high-skill jobs are on the way. So when high school students visit their guidance counselors, rather than be advised "college or bust," they should be encouraged to explore the full range of viable options.