The Week That Was: Dems Delighted, Berklee Blasted And Walsh A Winner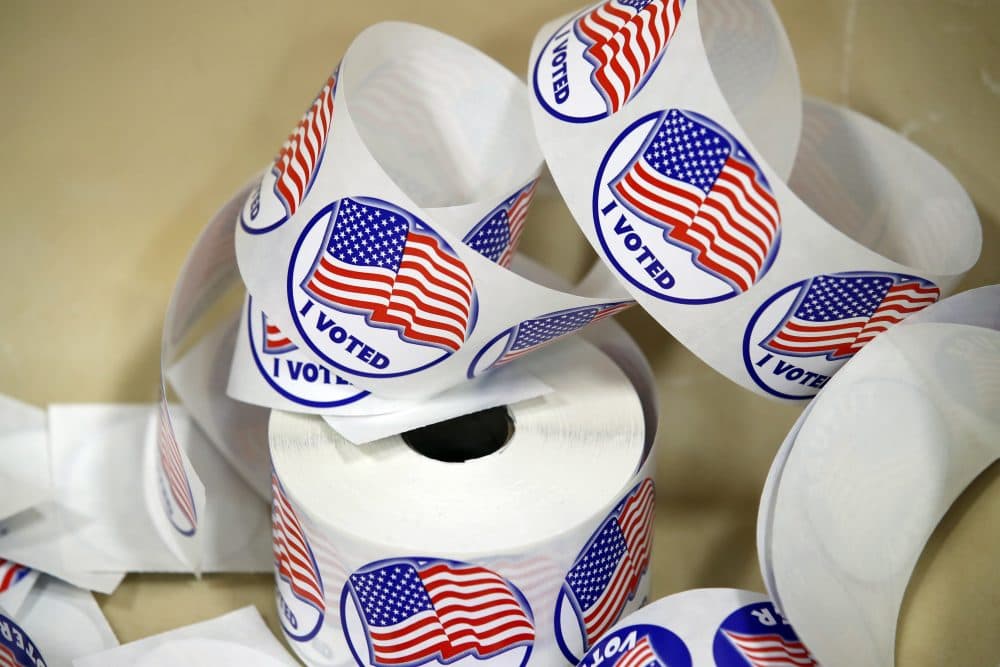 This article is more than 2 years old.
Editor's Note: Every Friday, Tom Keane offers up assorted observations, conundra and miscellanea about the week that was. Here's his round-up for the week ending Nov. 10, 2017.
---
It was the week when a year's worth of intemperate and nasty tweets finally bit back.
Comeback kids. Democrats celebrated gubernatorial victories in New Jersey and Virginia, eyeing those wins and others in some local races as a harbinger of greater victories to come. "A tsunami," wrote one partisan. In a bathtub, maybe. The win in New Jersey was easy to see; outgoing Gov. Chris Christie's Bridgegate antics had tarnished the GOP brand. In Virginia, the results spoke more about the schism between the growing and wealthy Northern Virginia area — basically a suburb of DC -- and the rest of the state. And most critically, Hillary Clinton won both Virginia and New Jersey in 2016. For the tide truly to turn, the Dems need to flip a red state.
Bernie was right. The GOP may have suffered at the polls, but the Democrats aren't looking very good either. Former DNC chair Donna Brazile revealed that the Democratic National Committee rigged the primary process, cutting a secret deal to support the Clinton campaign long before the convention. That's bad, of course. Still, one wishes the Republican National Committee had thought to do the same thing. If it had, maybe Jeb Bush would now be president.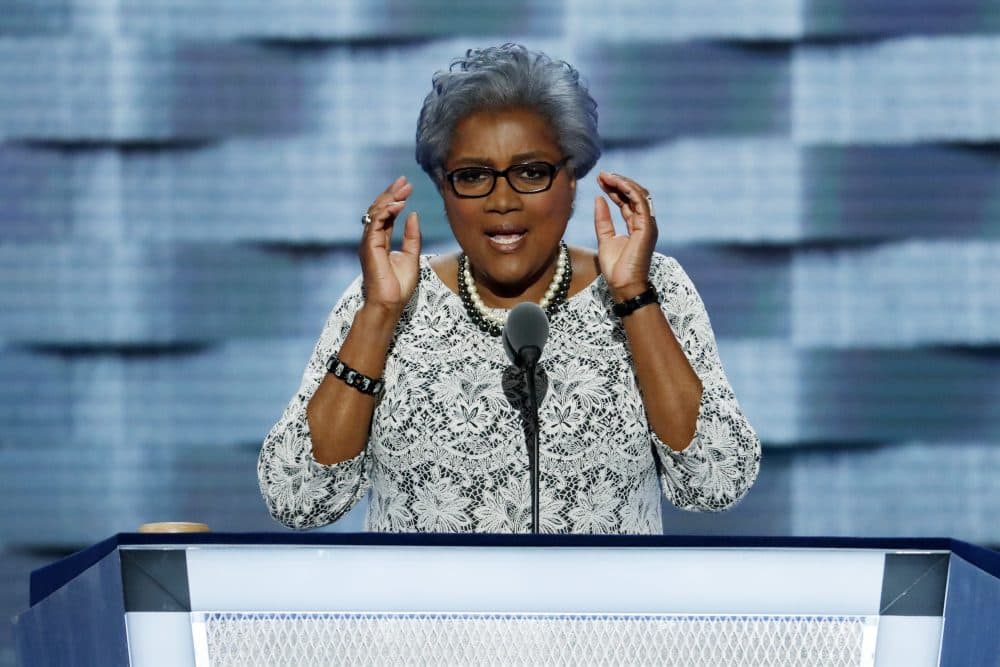 Deadly snafu. The mass shootings at the First Baptist Church in Sutherland Springs, Texas, at least provide a glimmer of hope for common ground between pro- and anti-gun folks. Gunman Devin Kelley's prior convictions and aberrant behavior were enough to get him banned from purchasing guns. But because that information never made it into a nationwide database, he was able to buy — and ultimately shoot -- with impunity. Can we at least agree we should enforce the laws we have?
Drip, drip, drip. The drumbeat of allegations of sexual improprieties continued, with new claims of appalling behavior by Kevin Spacey, Berklee School of Music professors, senatorial nominee Roy Moore, Louis CK and even Mariah Carey. Will this stuff ever end? Sadly, maybe not.
Job interview goes awry. Boston mayor Marty Walsh crushed opponent Tito Jackson on Tuesday by a margin of 31 percent. It's not that Jackson was a bad candidate; far from it. A few days before the election, Walsh had over $2.6 million in his campaign committee compared to less than $20,000 for Jackson. And if Jackson had been able to muster the same resources? The race would have been more competitive but Walsh still would have won. Taking down an incumbent requires identifying some vulnerability and being able to exploit it. Walsh had made mistakes, but early in his term, and he had shielded himself with his popular pro-sanctuary city and anti-Trump stands. Four years ago, Walsh's narrow victory gave him a tentative hold on power. Now, the mayor is king.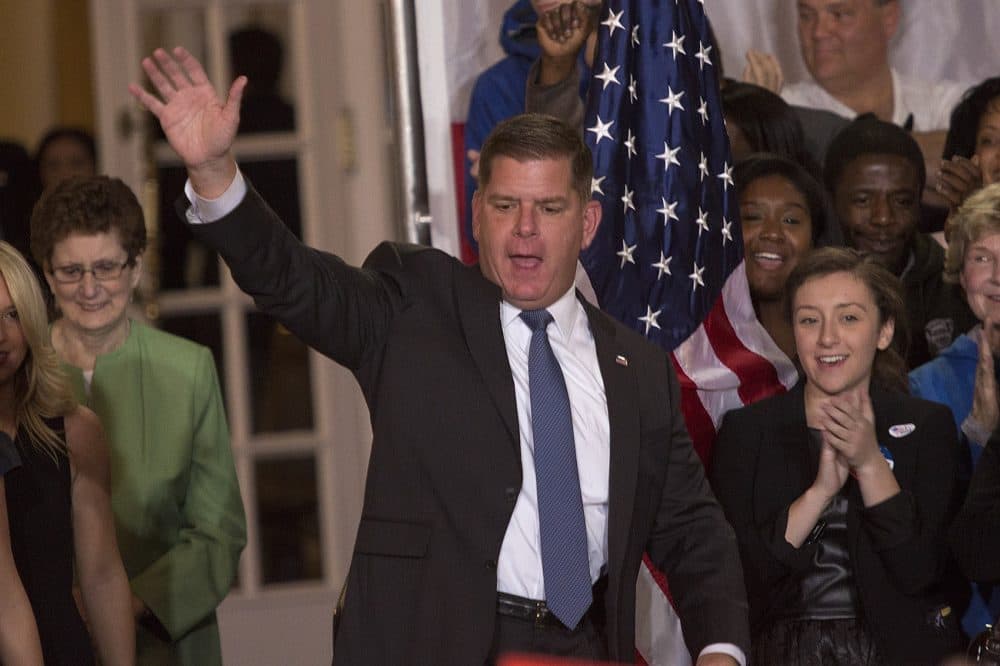 Good fences. Sen. Rand Paul was severely beaten by a man in a case that first seemed to have political implications — a la the D.C. softball shootings last June. It actually was just a beef over lawn care. Turns out, even members of Congress can be obnoxious neighbors.
Kicking the can down the road. The Republicans' big push for tax reform got complicated as the GOP contemplated Tuesday's election results and the Senate unveiled a competing proposal. As near as I can figure, the problem is this: The GOP wants to cut the corporate tax rate to 20 percent but the money has to come from somewhere. The current targets include deductions for mortgage interest, healthcare and state and local taxes, all of which have fans in key constituencies. So what eventually happens? I know! Let's increase the deficit!
The measure of a man. Forbes magazine said secretary of commerce Wilbur Ross lied about his money to get on its list of the wealthiest Americans. Instead of $2.9 billion, Ross apparently only has $700 million. Seriously, the man's embarrassed because he only has $700 million? You have to wonder: So what is he really embarrassed about?
You deserve a break today. And finally, the president was mocked when it was revealed his favorite sandwich at McDonald's was a Quarter Pounder with cheese, no pickles and extra ketchup. The catcalls were richly deserved. Everyone knows the best item on the menu is the Triple Cheeseburger. Mmm. I think I'll order one now.