It's Time To Ban @realDonaldTrump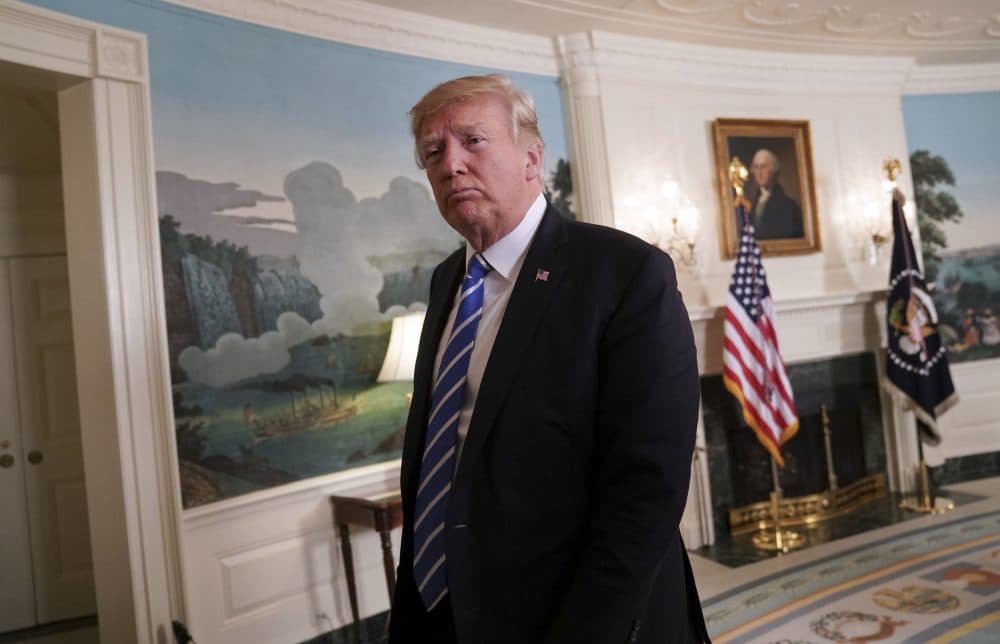 This article is more than 5 years old.
In the past year, the president of the United States has used Twitter to smear politicians and pundits, to promote insidious propaganda, to race bait, to escalate nuclear tensions, to spout phony statistics, and, on Wednesday morning, to retweet violent videos from an avowed white supremacist.
There's a word for people who use social media this way, to humiliate and provoke perceived enemies: trolls.
Trolls are troubled people who have chosen to weaponize their insecurity by projecting their self-hatred onto the world.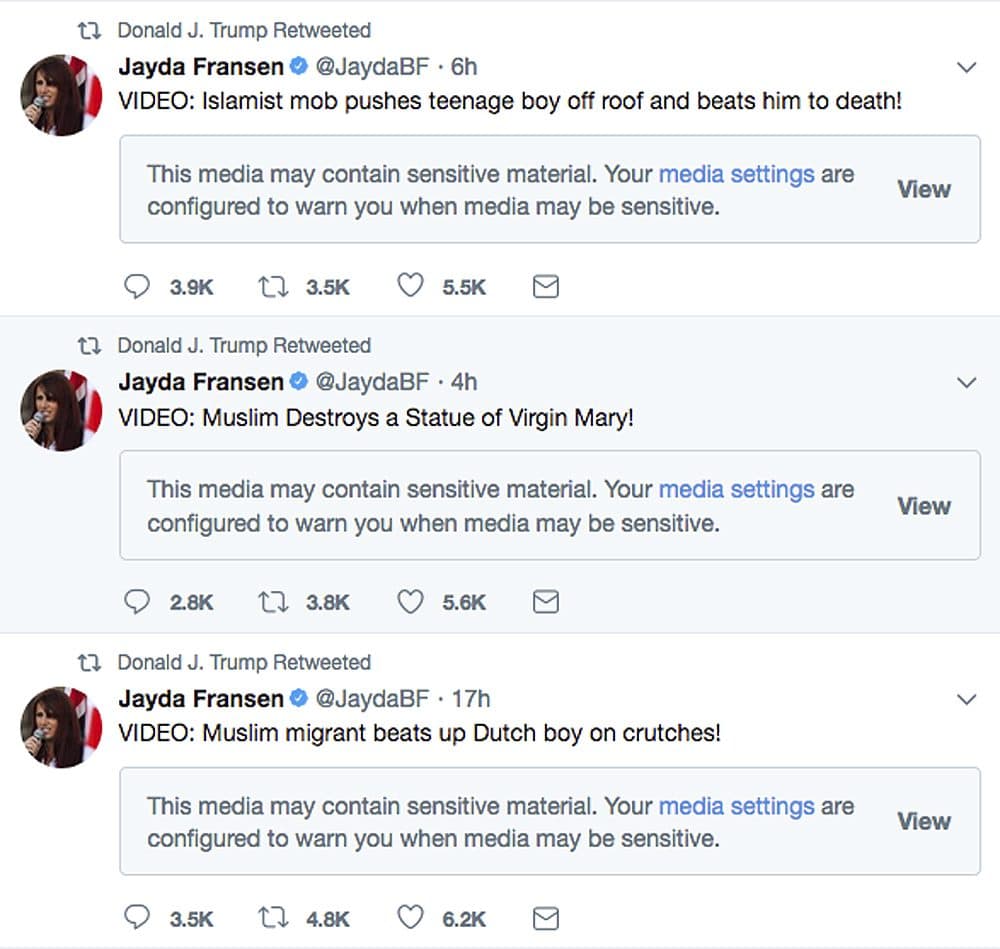 As a rule, the best approach is to ignore them. So goes the saying, Don't feed the trolls.
But the president, whose talent for shamelessly exploiting loopholes is the basis of his power, has realized that the rules of Twitter don't apply to him.
He can continue to use his platform to distract the media from more pressing issues — such as the current GOP effort to jam through a massive corporate tax cut that will punish the middle class and cripple our health care system.
He can continue to degrade our public discourse by blasting out his micro-screeds.
He can continue to sow discord and court violence.
Twitter would be within its rights to ban Trump for numerous violations of its terms of use...
But the only reason he can continue to do this is because Twitter, a private company, allows him to do so.
As others already have documented, Twitter would be within its rights to ban Trump for numerous violations of its terms of use, including abusive and threatening tweets, as well as retweeting memes that are anti-Semitic and otherwise bigoted.
The reason Twitter will not ban Trump is as simple as it is sad: the company is too scared and too greedy.
Like other tech and media companies, Twitter execs see Trump as a cash cow, a guy who gets the platform buzzing with rage and indignation.
They no doubt worry that our Troll-in-Chief would throw a hissy fit if he couldn't take aim at his antagonists from his digital sniper's nest, if he had to face actual -- gasp --reporters to get his message out.
Like any bully, Trump prefers to be able to rile up his base from the safety of his lair.
The manner in which he's provoked the unstable leader of a country with nuclear weapons (North Korea) should be cause enough to pull the plug on his personal social media sewer.
The time has come for Twitter to place patriotism above profits, to quit hiding behind the fig leaf of the First Amendment. The folks who work there can see, just like the rest of us, how much Trump's abuse of their platform is polluting our democracy, and courting disaster. So long as they enable him, they are complicit.
Taking away the president's online megaphone won't keep him from pursuing cruel and senseless policies, or from lying to the public about them.
But it will stop him from injecting his rhetorical poison into the American bloodstream.