Changing School Start Times Has Ripple Effects — And Those Ripples Could Sink Many Families
I'm the parent of a first grader at Manning Elementary, a Boston Public School whose start time is slated to change from 9:30 a.m. to 7:15 a.m. In the days since I've learned of Superintendent Tommy Chang and Mayor Marty Walsh's plan to roll out new school start times, I have vacillated between fury, panic, sadness and confusion.
I have heard many parents worry about excessively early pickup times. My child's bus, for example, currently picks her up 47 minutes before school starts; assuming it stays the same, that means she would need to be at the bus stop by 6:30 a.m. next year.
Parents are also concerned about their kids being in after-school programming for many hours. Those are major issues, and they will affect every family involved. But there are a couple points no one seems to be talking about.
The new start times will disproportionately harm low-income families, single parents and women who work.
I know of families in the Boston Public School system throughout the city who — with start times similar to what my family experiences at Manning (9:30 a.m. to 4:10 p.m.) — are able to stagger working parents' hours so one parent is home before school, and one parent is home after school. Or, perhaps for either morning or afternoon, kids go to before- or after-care for just an hour or two.
But for those who can't stagger working hours — specifically single parents or families who don't have any wiggle room on working hours — kids often see themselves to bus stops in the morning, then wait an hour or so after school, alone, until parents return. I see it every day.
Under the new start times, and therefore early end times, these kids will be spending up to four hours home alone every day.
Let's not sugarcoat: After-school care is for financially advantaged families. Costs vary, but for two children at the YMCA in West Roxbury, after-school care from 3:25 p.m. until 6 p.m. is more than $700 per month (the cost would naturally go up with the extension of hours needed), plus the yearly membership cost of the YMCA (currently $90 per family).
For the 30 percent of kids under 18 living at or below the poverty line in Boston, that's one-third of the $2,100 monthly income for a family of four. Manning Elementary's current after-school cost for five days a week is $325 per month per child (again, with extended hours, that number could rise).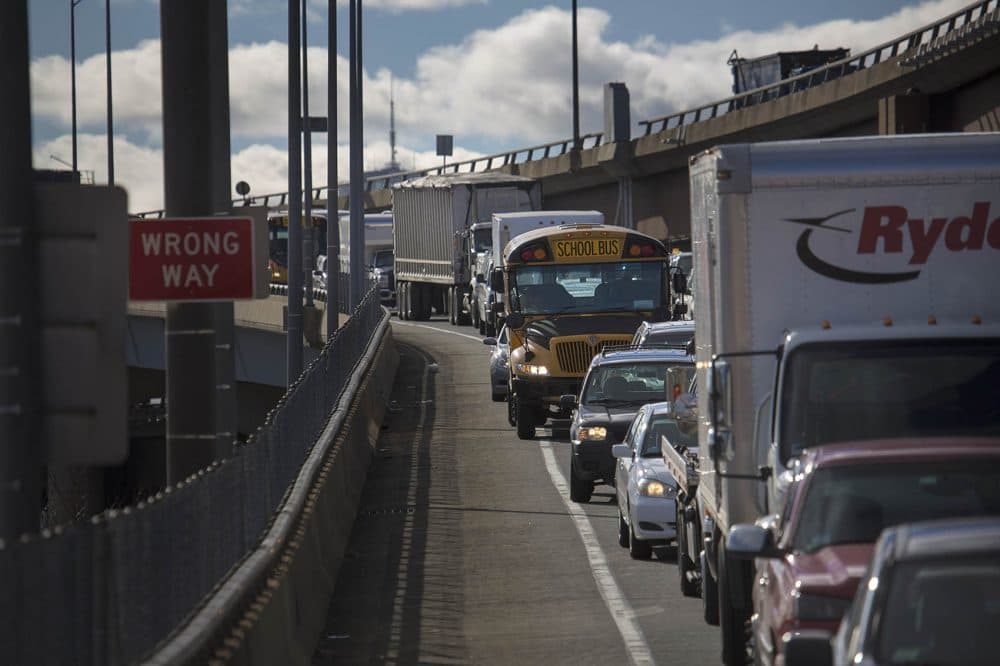 Despite this hefty sum, after-school programs within BPS lack the funds to provide the care they promise, and ask parents for additional contributions to fill in the fiscal gaps. The after-school program at Manning holds fundraisers several times a year, soliciting donations from an already tapped school community. Not every school has on-site after-care, and many programs aren't within walking distance or on MBTA lines. The families I know who let kids stay home alone instead of go to after-school programs wouldn't have a means of transportation even if they could somehow afford the cost.
My daughter's school is slated to end classes at 1:55 p.m. next year. As someone who has struggled to find meaningful work after being laid off during pregnancy, my partner has a vastly more earning potential. That means that if someone has to sacrifice by being underemployed — or even not working at all — the buck stops with me. My child would never get the down time or sleep she needs with a 6:30 a.m. bus stop time, then four hours of after-school care. So in order to facilitate her basic needs as a young child, I may have no choice but to stop working, or work drastically reduced hours.
I'm not alone. In Massachusetts, women earn 84 cents for every dollar a man earns (and even less for women of color or other marginalized groups). For families who need to make changes in work schedules, including reducing the number of hours worked to meet children as early as 1:15 p.m. every day, it's logical that the lower-earning parent will carry the burden of giving up some or all employment. This will disproportionally affect women.
And for what? So Boston Public School can save a little in transportation expenses. And while they save, families will find themselves in increasingly precarious financial straits.
Both Superintendent Chang and Mayor Walsh would be wise to, at the very least, postpone the changes until the 2019-2020 school year. They must think carefully in the meantime about the ripple effects of asking kids as young as 5 years old to get to bus stops before sunrise, then potentially either spend 11 hours at school, or stay home unsupervised for long stretches of afternoon. Or, if they refuse to prioritize the well-being of Boston's families over transportation budgets, they ought to at least consider the optics of these onerous changes and how they may affect their own careers. BPS parents are a passionate bunch, and we won't stop fighting for the well-being of our kids.