Puerto Rico Is Still In The Dark — We Must Pass Equitable Disaster Relief Now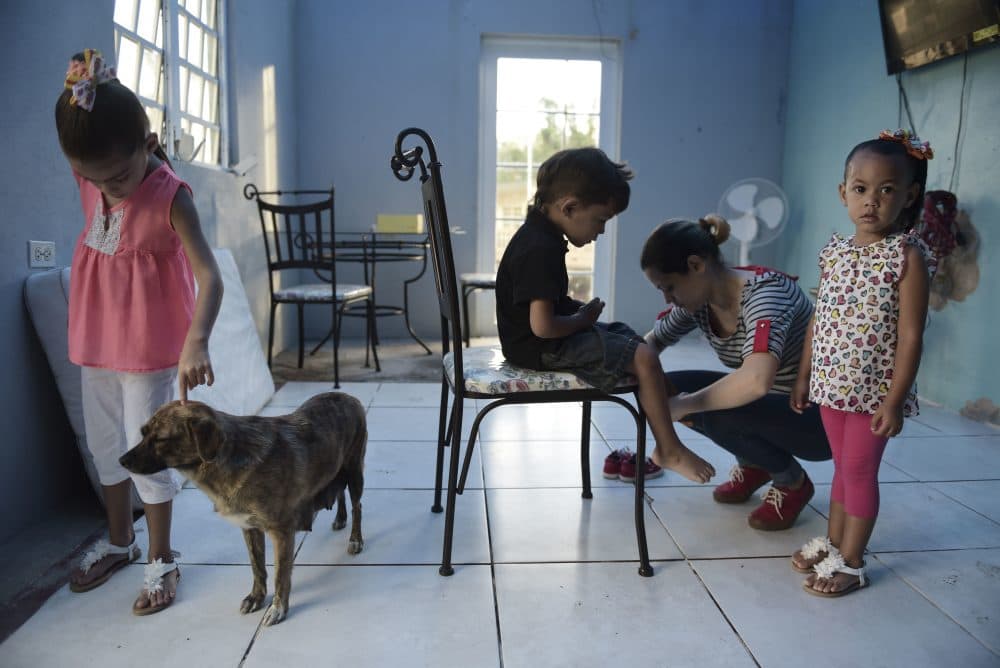 This article is more than 3 years old.
When Hurricane Maria barreled through Puerto Rico in September, the Red Sox were still playing baseball and the Patriots had only just started their season. Now, more than 120 days later, the island continues to languish in a state of emergency, limping along the road toward full restoration of power and water for more than 3 million American citizens.
I visited the island just before the New Year and was stunned to find that hundreds of thousands of people are still struggling to get by without power or potable water. From the capital city of San Juan to the central highlands, households spend long dark nights without lights; and in rural communities, some families still have to collect water from pipes jutting out of mountainsides. People face threats to their health, safety and livelihood every single day. And as businesses remain shuttered, workers remain unemployed and unpaid.
Let's be honest. This emergency state grinds on because, as a country, we do not treat Puerto Rico with the respect for its integrity and prosperity that we grant to all our citizens.
We count on our lawmakers to prioritize passing disaster relief for all of the areas affected in the United States in an equitable manner. The $81 billion aid package proposed by the U.S. House in December was intended to cover the recent natural disasters in 2017  — from hurricanes to wildfires — leaving precious little for the yawning needs in Puerto Rico. Most current estimates for Puerto Rico recovery reach upwards of $90 billion. Making things worse, the bill maintains untenable cost-sharing requirements for Puerto Rico and the Virgin Islands.
The bill is now with the Senate, which has the opportunity to improve and expand the legislation so that federal action truly reflects the scope and scale of the emergency, and invest in human resources and resilient systems that will create a stronger Puerto Rico. Oxfam's experience has shown that supporting local organizations and building local capacity is one of the best ways to ensure just relief and recovery.
After Hurricane Harvey dumped trillions of gallons of water on Houston, the federal government rallied to restore power and get people back in their homes. After Irma ripped up the middle of Florida, emergency services were adequate to deal with the deadly aftermath.
We are a powerful country with a thriving economy and a robust military. But we have decided to leave millions of our citizens in the dark.
I've traveled all over the world and visited many countries scrambling to cope with disaster. Puerto Rico is very much still in disaster mode. People are hurting, struggling to meet their everyday needs.
In a rural mountain town, I met Jessi, a young mother who had gone three months without power and clean drinking water. Her youngest son, who had undergone two stomach surgeries as a newborn, was especially vulnerable to diseases from unsafe drinking water.
We are a powerful country with a thriving economy and a robust military. But we have decided to leave millions of our citizens in the dark.
Young educated adults are leaving Puerto Rico in desperation — a quarter of a million people have already left for Florida — leaving the remaining population increasingly vulnerable and making it ever more difficult for families to climb out of poverty and risk. While communities in Puerto Rico have rallied to support each other, showing great inventiveness and resilience and compassion, the odds are stacking higher against them every day.
Hurricane Maria did more than topple power lines and tear up buildings. It revealed a harsh reality hidden beneath the island's lush landscape and white beaches: Puerto Rico is plagued with deep, persistent poverty, saddled with debt and suffering from import burdens. The median income in Puerto Rico is $18,626, compared to $59,039 in the U.S.
Puerto Rico needs urgent support now, and a commitment from the federal government for its long-term recovery. Leaders should use this as a chance to not only meet people's basic needs, but also to bring sustainable positive change by investing in local resources and supporting community partnerships. Congress must fully fund the response and ensure it prioritizes the most vulnerable, especially children, the elderly and rural and low-income communities.
The situation on the ground in Puerto Rico is urgent and affects millions of people. We can't stop working toward recovery. FEMA must continue to work; the supplemental disaster bill must be passed.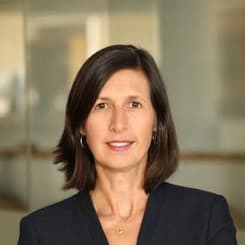 Abby Maxman Cognoscenti contributor
Abby Maxman is the president and CEO of Oxfam America, an international organization working to end the injustice of poverty.