And Then They Came For Mass Shooting Survivors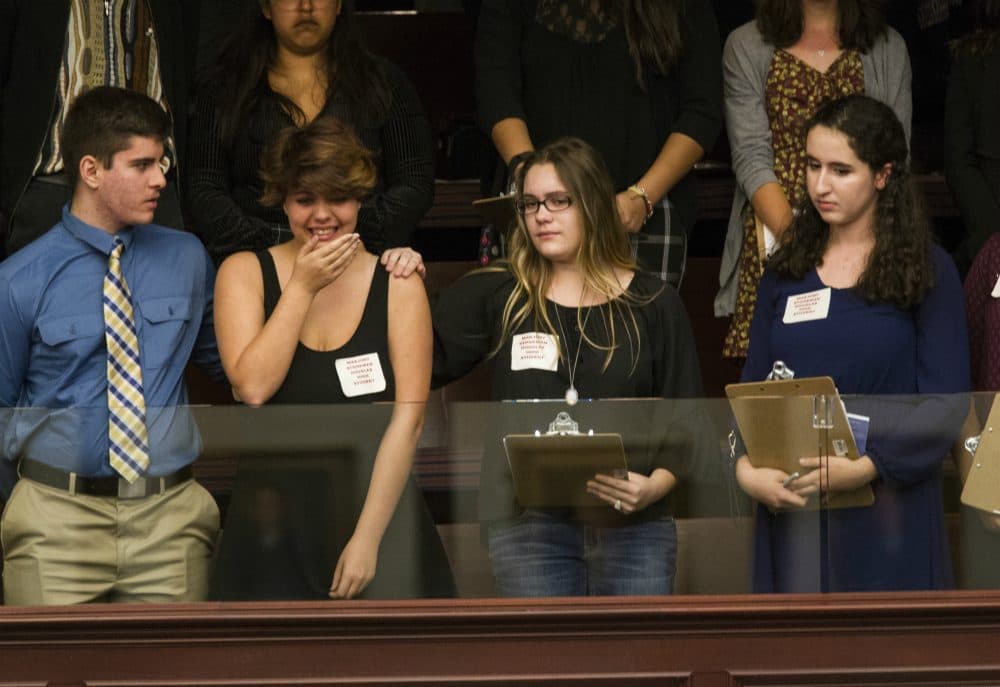 This article is more than 3 years old.
Last Wednesday, 17 defenseless human beings were gunned down at Marjory Stoneman Douglas High School in Parkland, Florida. It was the 34th mass shooting of 2018, and it was carried out by a clearly disturbed 19-year-old who had legally acquired seven rifles over the past year, and even gone so far as to post a photo of his arsenal on Instagram.
The shooter also espoused a desire to injure various minorities (African-Americans, Jews, etc.) in an online chat group. He was also known to wear a Make America Great Again hat.
Let's put aside what right-wing demagogues and trolls would do if a mass murderer espoused violent ideation toward white people, and wore Hillary Clinton gear. Because whatever was in the shooter's mind, it's the reaction of those students who survived his rampage that's been most striking.
These teenagers have spoken quite bluntly about the moral atrocity of those who care more about the gun lobby than victims of gun violence.
Rather than settling for phony bromides about "thoughts and prayers," the Parkland students have taken direct aim at the politicians who refuse to pass sensible gun control measures, ones supported by the vast majority of the public.
These teenagers have spoken quite bluntly about the moral atrocity of those who care more about the gun lobby than victims of gun violence.
And for a few days there, these survivors were able to deliver this message without being smeared by the right-wing hate machine. Why? Because they were so obviously innocents: young people bewildered and traumatized by nearly being massacred, and by watching their classmates murdered.
When conservative demagogues tried to impugn their motives, or suggest that this wasn't a gun control issue, the students were able to shame them into silence.
The president himself, never one to restrain from conspiracy mongering when cornered, naturally tried to pile on, by blaming the FBI for the shooting, rather than the assailant's easy access to tools of murder.
He, too, was swiftly and convincingly shut down by the students.
But we're living now in a merciless age, and that means that anyone who attacks the moral rot of the president, or his congressional enablers, inevitably becomes the right-wing media's public enemy number one.
And so naturally, its in-house propagandists are now spouting wild conspiracy theories about how these kids are being coached up by radicals and funded by George Soros.
Yup, it took a grand total of 48 hours for right-wingers to target the victims of a mass shooting.
That's where conservatism is at these days. The only abiding creed of the movement is to attack without shame or remorse. Don't tell us what you're for, or what you plan to do in office, just tell us who to hate. To paraphrase: Lock her up! Lock her up!
There is no issue too large, and no target too sacred: Gold Star families, war widows, handicapped people, child immigrants and now traumatized children.
Trump's ascension within the GOP was inevitable, because he represents the epitome of this politics of division and discord.
Don't tell us what you're for, or what you plan to do in office, just tell us who to hate.
It should come as no surprise that Russian bots flooded Twitter with divisive messages in the hours after the Florida shooting.
Nor should we be surprised that Robert Mueller's latest indictments reveal the extent of the Russian efforts to sow political discord in this country by supporting the Trump campaign.
These efforts are in evidence every single news cycle. Russian bots and right-wing trolls are now working hand-in-glove to spread the same vile conspiracies, to thwart common-sense solutions to common crises (such as gun violence), to undermine our unity as a people, and to distract us from the obvious corruption of Trump and his enablers.
Whether or not this collusion is conscious and coordinated is no longer the point. What matters is that the Russians and the right-wingers are on the same team at this point: Team Division, Team Disunity.
In the face of yet another horrific attack, these teams don't want us talking about sensible gun control measures.
Because such a discussion would expose what the Parkland survivors can see so clearly: the traitorous greed of the GOP, its cruelty and its cowardice.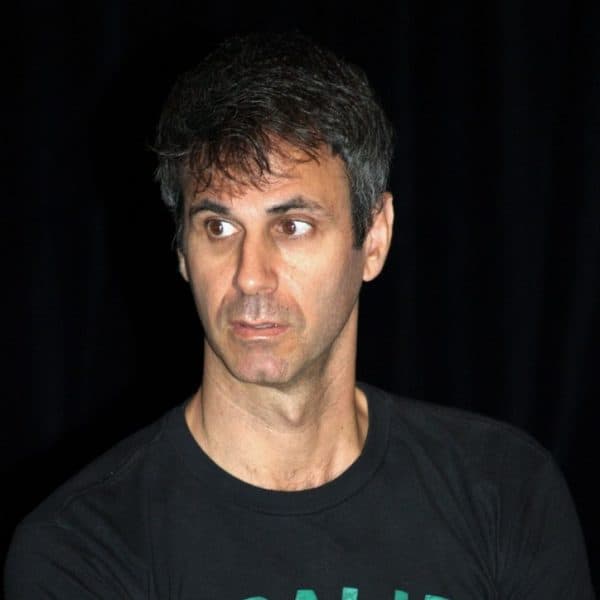 Steve Almond Cognoscenti contributor
Steve Almond's new book, "Bad Stories: What the Hell Just Happened to Our Country," is now available. He hosts the Dear Sugars podcast with Cheryl Strayed.