You Missed The Voter Registration Cut Off Date? Too Bad
More than 21 million Americans will file their taxes less than a week before they're due. Car owners wait until the last minute to renew their automobile registrations. Bills go unpaid until due dates approach. So many of us procrastinate in the face of deadlines.
In most cases, there are no penalties for waiting until the very last minute. Except when it comes to registering to vote in Massachusetts.
Thanks to a state law that dates back to 1893, eligible voters are required to register to vote 20 days before an election. Unless you fall into a few narrow categories — such as being a member of the military returning from overseas — the consequence for failing to register almost three weeks in advance is prohibition from voting. If you miss the deadline to register, you can't vote. It's a disqualification that falls particularly hard on first-time voters who, according to political science literature, only begin to pay attention to the election in the days and weeks before Election Day. But in Massachusetts that's too late.
Whatever sense that law made in 1893 — when eligibility to vote depended on factors such as property ownership that have long since been discarded -- it makes no sense now.
The right to vote is preservative of all other rights in our democracy. It is the keystone of our form of government. The right to vote should not be denied because an eligible voter failed to meet an arbitrary and outdated deadline.
Two social advocacy groups, Chelsea Collaborative and MassVOTE, brought a lawsuit challenging the 20-day voter cutoff law on exactly that basis. The importance of this lawsuit can't be overstated. The outcome of the case could fundamentally change elections in the commonwealth, making them dramatically more inclusive.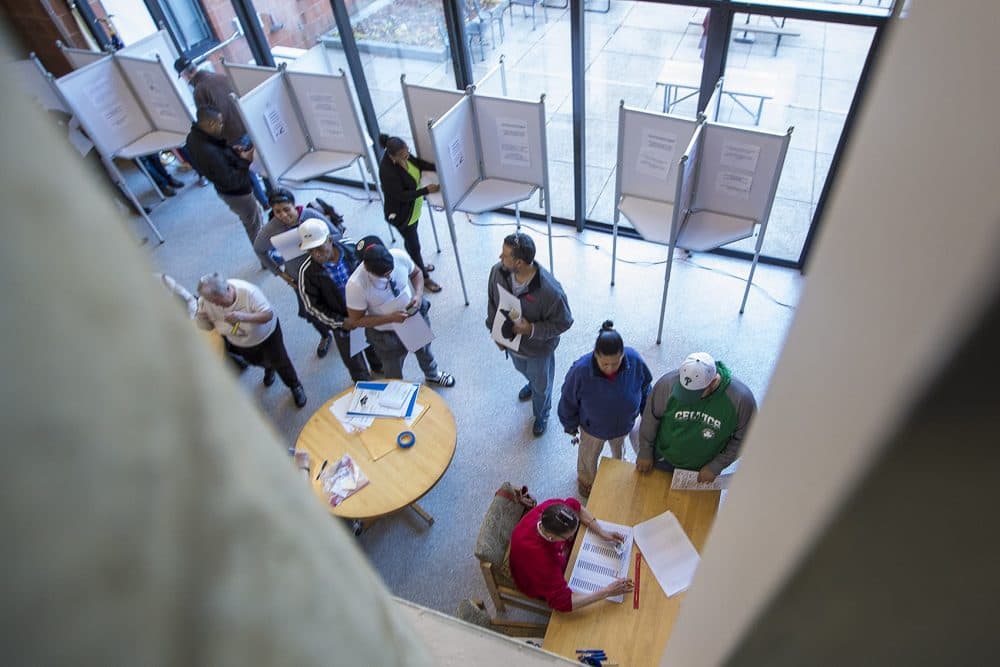 In the lawsuit, the plaintiffs argue that the law is counter to our state constitution, which affirmatively grants citizens in Massachusetts the right to vote in state elections. The defendant in the lawsuit, Secretary of State William Galvin, argued that the voter cutoff law is needed to ensure the sound administration of our elections.
Following a four-day trial last summer, the Superior Court concluded that 20 days may have been needed for that purpose 125 years ago, but many fewer (if any) days are needed now. Thanks in part to advances in technology, our commonwealth and its municipalities can expeditiously process voter registrations. Indeed, the evidence at trial suggested that each registration form takes no more than two minutes to process.
Galvin appealed the decision to the state's highest court, the Supreme Judicial Court, which heard the case earlier this month. A ruling is expected sometime this summer.
"[Galvin] would like to grant elected officials the right to choose their voters, when it should be the other way around."
Interestingly, in the midst of his first competitive primary, Galvin has taken a political position that is at odds with his argument in the appeal. The secretary has chosen to support legislation that would allow Election Day voter registration — and place Massachusetts on par with 14 other states and the District of Columbia. But Galvin's argument to the Supreme Judicial Court is that elected officials should have the broad discretion to decide when to set the voter cutoff date. In effect, he would like to grant elected officials the right to choose their voters, when it should be the other way around.
There are more than 600,000 people in the commonwealth who are eligible to vote, but not registered. The data shows that people of color, lower income individuals and young people are more likely to be unregistered than others. Testimony at trial on the experiences of other states indicated that lifting the 20-day voter cutoff law could increase voter turnout by as much as six to eight percent.
That matters. It is no surprise that elected officials and candidates for elected office pay particular attention to active voters. Our system of government assumes that they will.  People who are arbitrarily excluded from voting in our current system wind up with elected officials they didn't choose, who are less responsive to the issues they care about.
In this era of Trump, as some advocate for restrictive voting laws, our democracy demands far more.
The health of our government requires the engagement of more people not fewer, and the state's law should reflect that priority. The Supreme Judicial Court should rule that the 20-day cutoff law is a relic of a distant past.