We're All Responsible For The Appointment Of John Bolton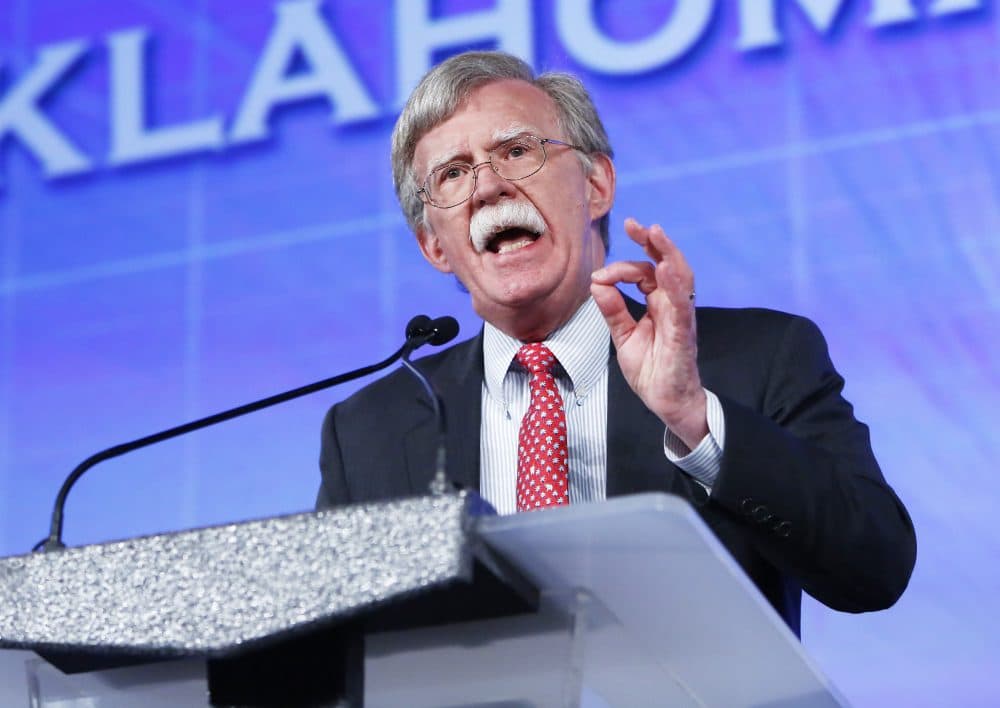 This article is more than 3 years old.
On Thursday, President Donald Trump dismissed his national security advisor, H. R. McMaster and immediately announced that John Bolton will be the replacement.
This is a worst nightmare scenario for any American who opposes Trump's already hawkish and destructive foreign policies.
Bolton, who briefly served as a recess United Nations ambassador, has gone on the record multiple times claiming that he really, really wants to pre-emptively bomb Iran and North Korea. In fact, mass casualty military strategies are something of a fetish for John Bolton. As an underling in the U.S. State Department during the Bush-Cheney years, Bolton helped build the false case that Saddam Hussein had weapons of mass destruction, which was used as a pretext for the Iraq invasion: an apocalyptic and blood-soaked act of aggression that Bolton was still defending in 2015. His obsession with military power and disregard for human suffering proved so repugnant that the Democrats (hardly an anti-war party) refused to confirm his appointment to the U.N., forcing Bolton to step down from the post.
This humiliation and the fallout from the war in Iraq should have ended Bolton's career as a public official. But they didn't. Bolton, a civilian bombing apologist who has used his platform to push anti-Muslim conspiracy theory, is now going to play an authorial role in crafting America's foreign policy. This could prove to be the most consequential appointment of President Trump's first term. So as Bolton moves his stuff into the White House, it's worth asking: How is this disgraced Iraq war architect still working in U.S. politics? How did we get here?
The answer lies in a tradition among presidents that became especially controversial in 1974, the year when President Gerald Ford decided to grant Richard Nixon a full and unconditional pardon for any crimes he may have committed during his tenure in the White House. The decision was met with outrage — Ford's first press secretary, Jerald terHorst resigned in protest — and historians believe it may have cost Ford a second term. Ford tried to rationalize Nixon's pardon as a healing salve for the wounds left by Watergate, "a tragedy ... that could go on and on and on." And eventually, people bought it. They calmed down. American life carried on.
How is this disgraced Iraq war architect still working in U.S. politics? How did we get here?
If Ford's line of reasoning sounds eerily familiar, that's because it contains the same logic that Barack Obama used when he declined to investigate and punish the men and women who orchestrated the Iraq invasion and promoted torture as a means of interrogating terror suspects. Obama's conclusion — that it would be best for America to "look forward, not backward" — now carries a rancid stench as Bolton takes up the national security advisor post and as torture proponent (and justice obstructor) Gina Haspel begins the confirmation process for CIA director. But beyond activist groups, Obama's decision didn't cause much of a stir when he made it. Once again, the American people accepted his decision, and they carried on.
These are two of the most infamous examples of presidents protecting their colleagues from accountability for participating in criminal acts. But the past decades are rife with instances of this. There was George H. W. Bush's 1992 Christmas Eve pardon of the men who helped the government sell weapons to Iran in order to fund Nicaragua's right-wing Contras militias. Bush Junior followed in his father's footsteps by pardoning Lewis "Scooter" Libby for his role in the 2003 CIA leak that blew Valerie Plame's cover and put her life in danger. Perhaps the weirdest modern instance of this is Jimmy Carter posthumously restoring the citizenship of Jefferson Davis, the wartime president of the Confederate States of America.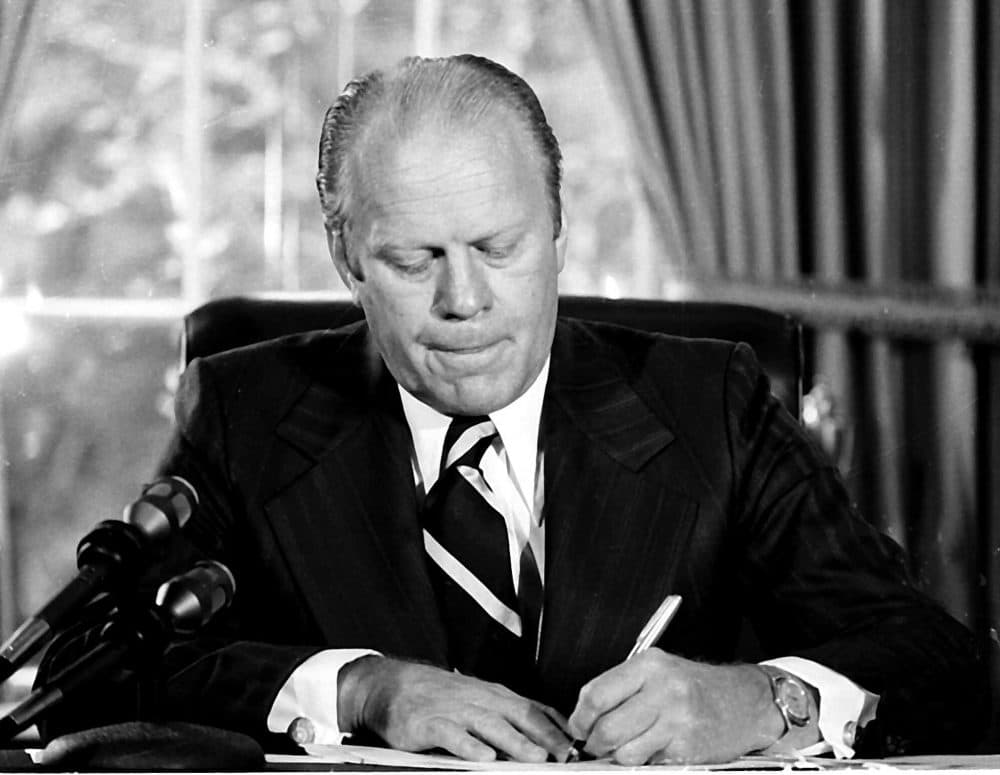 All of these acts are built upon the premise that the best way to recover from troubled times is to sweep the relics of those times under the rug and never look back. This compliments America's world-famous capacity for optimism. What's more optimistic than assuming you won't be haunted or hamstrung by mistakes that you've neglected to reconcile? What could be more sanguine than the idea that America is always surging forward and can't afford to be slowed down by the deadweight of crimes against the state or the international community?
John Bolton is the ghost of those crimes. He has not only risen from disgrace, but ascended to the highest office of his career. Assuming Trump doesn't fire Bolton because he doesn't like his mustache, it will take a significant transition of power to cast Bolton back into the political wilderness where he belongs.
The first step of that transition will be Democrats taking back both branches of Congress. Next, they'll need to take the White House. But it doesn't end there. The greatest step that Democrats must take to prevent someone like Bolton from gaining this much power is reversing the tradition of letting powerful people who've committed transgressions walk away from accountability. Neither party will come out of that reckoning completely unscathed.