Mass. Should Act Now To Curb Rising Recycling Costs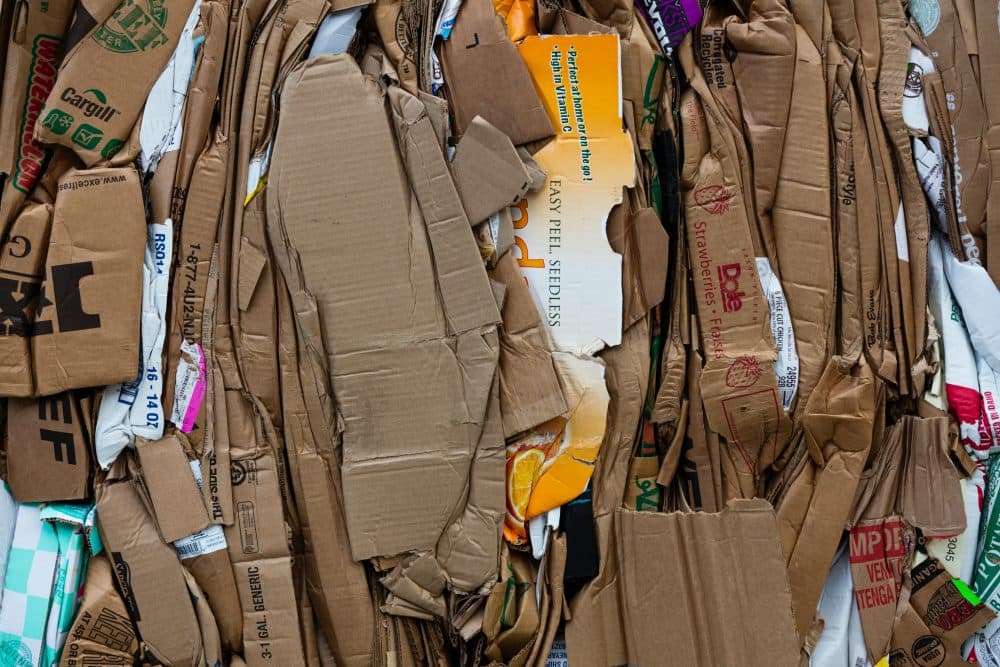 This article is more than 2 years old.
Ask any environmentally conscious kid from Massachusetts how they first became aware that the natural world is something to be treated with care, and chances are they'll point to recycling. Recycling is a concept with visceral implications: You can either process a bunch of bottles and cans into material that can be repurposed, or you can chuck them into a landfill.
These stark choices are powerful enough to leave an impression that lasts far beyond the idealism of childhood. Over the past few decades, recycling bins have popped up in schools, workplaces, restaurants and retail outlets, and public parks. Many towns across the state spend money to operate their own recycling programs.
These programs are anything but cheap, thanks to high costs of transportation and recyclable sorting. And they're about to get a lot more expensive.
Like many other American states, Massachusetts ships literal mountains of recyclables to China for processing. But much of that recycling is dirty (think uncleaned peanut butter jars) and a great deal of it doesn't even belong in the recycling bin. This has left China no choice but to enact stricter policies on what materials its recycling plants will accept.
the biggest and most impactful step would be urgent investment in America's fledgling domestic recycling market.
This development is causing a panic in the U.S. recycling market, which has yet to balloon into a bigger, headline-grabbing story that ordinary Americans will hear about. But municipalities are paying attention.
China's tougher policies will require a greater domestic effort to not only separate good recyclables from contaminated ones, but to educate Americans about how to recycle correctly. And that second component is crucial. Without it, there's a strong likelihood that the new Chinese policies will spark a well-meaning but self-defeating mentality shift from "if in doubt, recycle it" to "if in doubt, trash it."
This mindset presents an additional problem: the potential for more landfills to accommodate more garbage.
It's already happening. The Massachusetts Department of Environmental Protection (MassDEP), the state's top environmental agency, recently granted Wheelabrator Saugus permission to extend the life of its incinerator ash landfill. This decision has sparked outcry over pollution concerns, and it's only a taste of what's to come. If we don't commit more state resources to teaching people how to recycle properly, we're going to pay for that negligence with our wallets and our health.
There are immediate tangible solutions. MassDEP has begun awarding grants for curbside inspection and education in towns that want to keep contaminants out of their recycling hauls. In theory, these grants could be expanded into a statewide campaign to improve recycling habits. The state could also help municipalities increase access to compost services, creating local recycling programs for large items like mattresses, and adopting "pay as you throw" policies at local dumps and transfer centers.
But the biggest and most impactful step would be urgent investment in America's fledgling domestic recycling market. What if we developed the market here to the point where we no longer have to ship our recyclables across the Pacific? We could cut our dependence on Chinese recycling plants and invest the money saved in bolstering domestic recycling programs.
These are practical steps. But they require political willpower that's still missing at both a state and national level. So where do we find it?
As is the case on so many issues these days: look to young people. In Massachusetts towns such as Somerville, Natick and Hadley, students (with the help of their teachers) have led grassroots efforts to improve and expand local recycling practices. Movements like these have yielded victories, such as adding recycling bins to public schools, but they've also been stonewalled by cash-strapped town committees that can't or won't pay for them.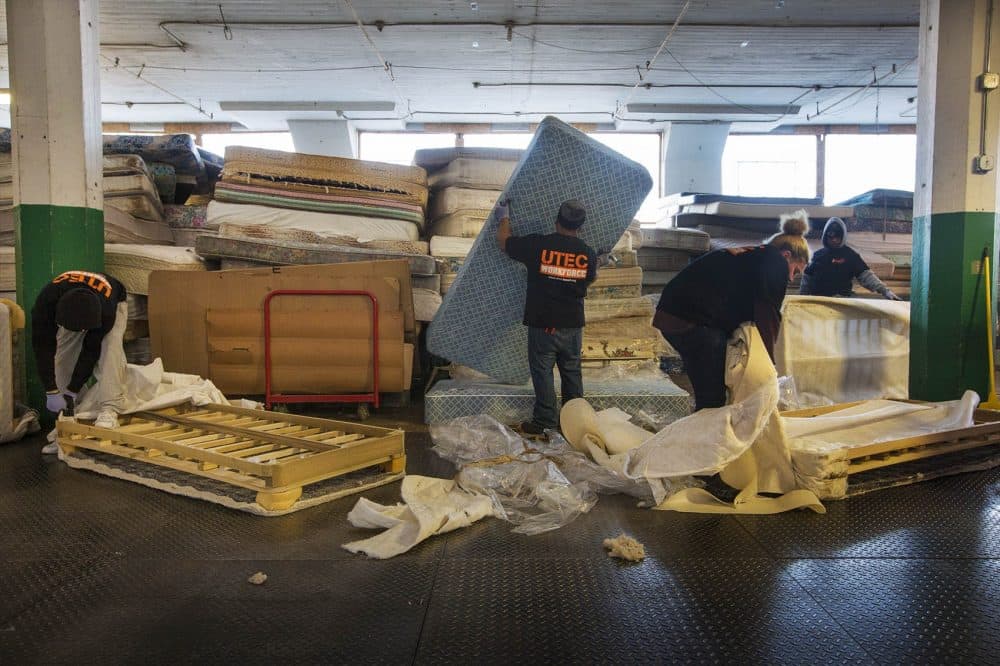 Cabell Eames, a Belmont parent whose kids are part of the local Trash Bashers student movement, told me the vision for a more ambitious and effective recycling programs is there, but the will and capital to bring that vision to life simply aren't in the town budget.
The problem that Eames describes is something that young, budding environmentalists — a demographic with ample willpower but almost no voting power — will run into again and again, until those of us who do have the right to cast a ballot on Election Day start treating the issue of recycling with the urgency it deserves.
The grownups are listening to the kids with renewed interest and compassion. Right now, the top issue the kids are talking about is gun control, but tomorrow, it could be environmental pollution.
Adults should use our power to lobby state and national leaders to take the steps needed to avoid a breakdown of America's recycling system.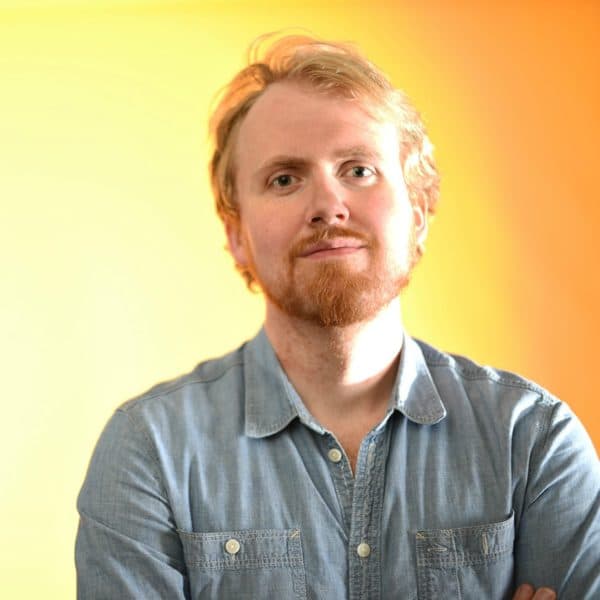 Miles Howard Cognoscenti contributor
Miles Howard is a freelance writer who covers culture, travel and transformational politics.