The NRA Doesn't Get To Play The Victim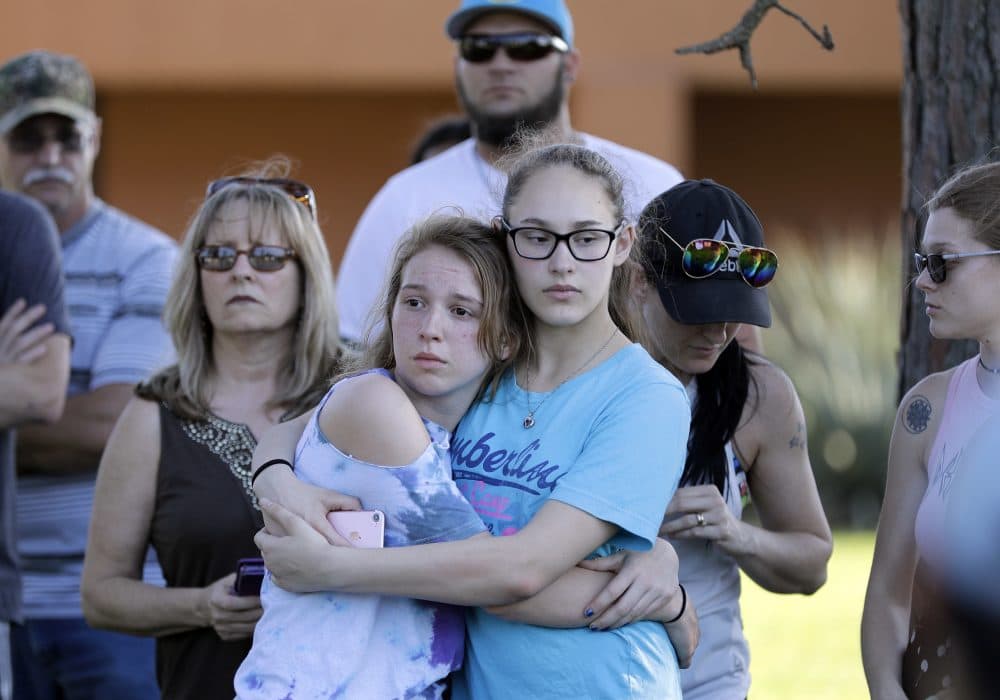 This article is more than 4 years old.
"Victim" is one of those words that's been sapped of its meaning through overuse. (Indeed, the word is among the top 30 percent most "popular" at Merriam-Webster.com, and according to Google Books NGram, its usage in published texts has increased by 80 percent since 1960.).
But both the appropriation and the shunning of that term reflects some larger cultural ambivalence about whether it's better to be afflicted or assertive, a victim or a survivor. And perhaps nowhere is that better reflected than in the tortured self-aggrandizement practiced by the National Rifle Association.
Read any definition of "victim" and they all have something in common: a victim is someone who has suffered from a destructive or injurious action committed by someone or something outside themselves. And while the word has become more inclusive — now people can be victims of their own ambition, for example — victimhood still implies innocence. A victim hasn't asked for or deserved their suffering. Indeed, the term originates from the 15th century Latin describing a living creature who is killed as a religious sacrifice, and is related to the Germanic words for "holy" or "consecrate."
...both the appropriation and the shunning of that term reflects some larger cultural ambivalence about whether it's better to be afflicted or assertive, a victim or a survivor.
That's why the status of victim generally evokes sympathy; it confers a certain wounded nobility on the person who holds it. But starting sometime in the 1980s — possibly in response to controversial but popular self-help books like "The Courage to Heal" -- it became fashionable to refer to people who hadn't been killed by their travails not as victims, but as survivors. The implication — perhaps unintended — was that victims are weak or defeated, but survivors are strong and triumphant.
But that attempt to embolden and empower has, in turn, generated a recent backlash, particularly among women who have been raped or had breast cancer. They argue that replacing "victim" with "survivor" puts the onus back on the assaulted or ill, rather than shining the necessarily bright and harsh light on the perpetrator or disease. Indeed, many women have written about the unintended emotional impact of this semantic switch — which is to make those who haven't turned their trauma into a tale of triumph, a tee shirt bearing a slogan like I beat cancer. What's your superpower? — feel like failures a second time over.
Which brings us to the NRA's dilemma. On the one hand, the lobbying group tries to score public relations points (and promote gun sales) with jingoistic positivity, exhorting women to "Refuse to be a victim!"  The unspoken implication, of course, is that if you get shot, it's probably your fault for not having a gun of your own. If you were carrying, you'd be a survivor. And NRA-loving conspiracy theorists go beyond agitating against victimization. They attack the credibility and character of actual victims, charging those who were shot at in Parkland High School as "crisis actors" or pawns of the Trump-hating FBI. Some, like James Tracy and Alex Jones, have gone so far as to deny that the Sandy Hook shooting had even occurred.
But when facts are wielded as weapons and public opinion turns in favor of some basic gun control measures, the NRA shrouds itself in the mantle of the victim. That's why Oliver North (you know, the guy who illegally sold weapons to Iran, illegally diverted the proceeds of those sales to fund pro-American Nicaraguan militias, then fessed up to his crimes and named names in exchange for limited immunity) is so well-suited to his new job as NRA president. The Iran-Contra affair honed North's skills in lying, evasion and self-justification — skills that were dramatically in evidence in a recent interview where North complained that the NRA is a victim of "civil terrorism" by political opponents.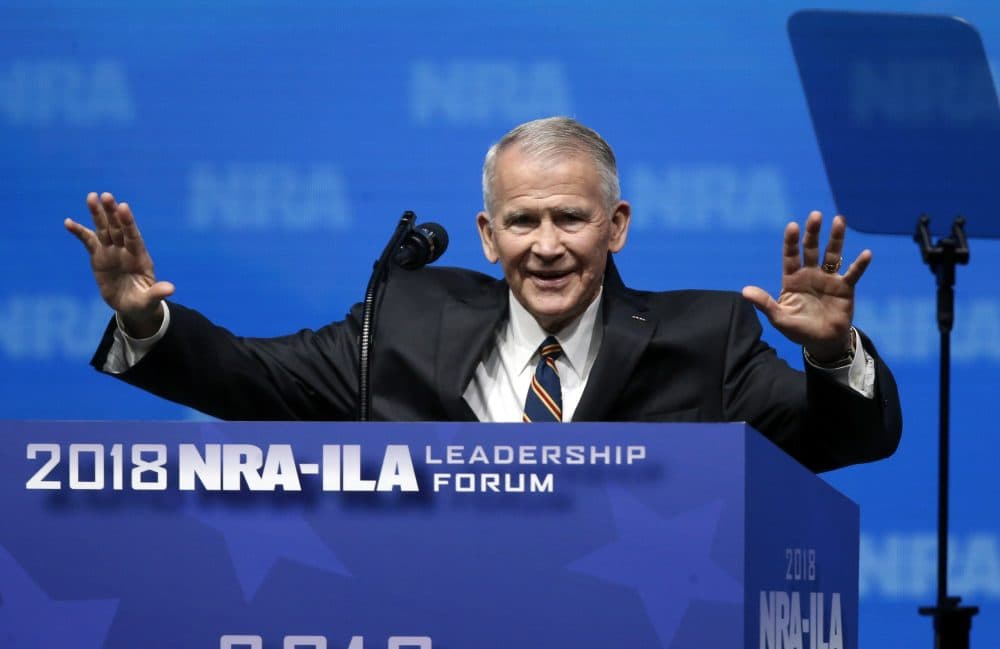 "This is the kind of thing that's never been seen against a civil rights organization in America," he moaned. "You go back to the terrible days of Jim Crow and those kinds of things — even there you didn't have this kind of thing."
Comparing the woes of the NRA to the jailing, harassment, lynching and murder of the civil rights activists of the Jim Crow era, concluding that the NRA out-suffered them — well that's breathtaking self-victimization, and a bit at odds with the triumphalist bias that the organization usually exudes.
Still, the comparison is audacious (not to mention repellant). But Ollie, take heed. In this country, whether we favor the winners or the casualties (or, in Donald Trump's formula, war heroes who weren't captured vs. war heroes who were), we're contemptuous of those who "play the victim."