The EPA Bars Media From A Meeting About Toxic Chemicals — Yes, That's As Scary As It Sounds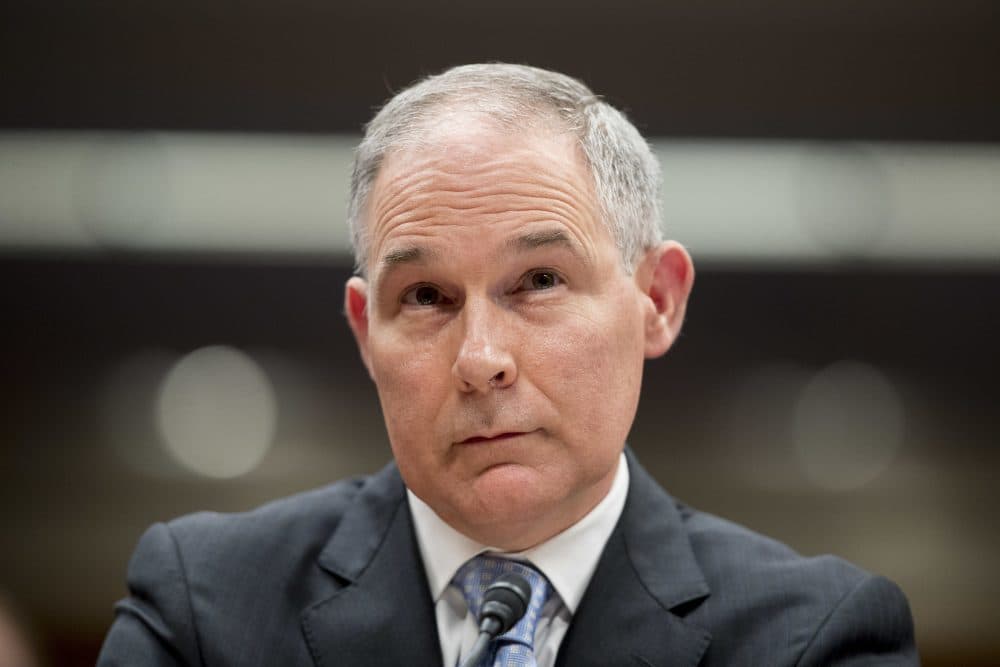 This article is more than 2 years old.
The thuggish removal of an Associated Press reporter from a meeting addressing contamination in drinking water at the Environmental Protection Agency on Tuesday fits a pattern of anti-democratic behavior that has become business-as-usual for the Trump administration and typifies the paranoid tenure of Scott Pruitt as EPA chief.
The EPA later reversed course and allowed the ejected reporters to attend, but incidents like this fuel dark speculation about where repeated breaks with the long-held norms of American governance might lead.
In their book "How Democracies Die," Harvard professors Steven Levitsky and Daniel Ziblatt delve into the history books in search of the signals that have augured the emergence of authoritarian rulers. Looking at a number of cases ranging from Mussolini to Hugo Chavez, the authors analyze the means that elected political figures have used to subvert democratic institutions and assume powers beyond what their offices have historically allowed.
Levitsky and Ziblatt identify four common tactics: disrespect for the Constitution, delegitimizing political opponents, tacit endorsement of violence as a political tool, and a willingness to restrict the civil liberties of the press. They document how the Trump administration has set off all four of these alarms, and Tuesday's incident at the EPA fits neatly into their schema. Not since the Nixon era has an administration selectively excluded members of the press corps deemed to be hostile.
Under the Trump administration, denigration of the media has become banal.
In December 1972, just months after the Washington Post began running stories on the Watergate break-in, Nixon ordered his press secretary that, "no reporter from the Washington Post is ever to be in the White House" — an order that stood until Nixon's resignation.
Under the Trump administration, denigration of the media has become banal. The almost daily claims of "fake news" have lost any sting they may once have had, devolving into a sad self-parody. But the administration has gone beyond merely beating the drum of negative media propaganda.
In February 2017, a week after Trump tweeted that the media was "the enemy of the American people," Sean Spicer denied reporters from the New York Times, CNN and other outlets access to a White House briefing, while allowing smaller papers and networks which were known to provide more favorable coverage.
In May 2017, just shortly after the awkward firing of FBI Director James Comey, Trump barred reporters from a meeting with officials from Russia in the Oval Office — despite allowing Russian media to cover the event.
The administration excluded April Ryan, a black journalist with a record of being critical and combative, from the annual White House holiday party, an event to which all members of the press corps are traditionally invited.
In April of this year, again breaking with tradition, Trump excluded the media (and Democrats) from his first state dinner at which French President Emmanuel Macron was a guest.
Scott Pruitt's media strategy has been to avoid the media whenever possible.
Defying norms of past administrations in his characteristically secretive and paranoid fashion, Pruitt does not release a schedule of his public speaking events or official trips. A recent article in the New York Times describes how at a public event in Iowa, an ostensibly open Q&A session, in fact, used questions written by EPA officials. Emails obtained by a Freedom of Information suit showed that Pruitt's team labeled potential press contacts as either "friendly" or "unfriendly."
There is no question that the Trump administration in general, and Pruitt's EPA in particular, have taken an antagonistic stance against the media. As Levitsky and Ziblatt carefully document, this administration has ignored the unwritten rules of government that serve to keep American democracy from unraveling. Trump and Pruitt have maligned the Fourth Estate, not only by attempting to discredit it, but by overt violations of the First Amendment rights of the media.
What is in question is what it means. Is it merely the unschooled antics of a brash demagogue playing to his base? Or does it signal a descent toward authoritarianism and an erosion of the democratic institutions? It is not hard to read Tuesday's incident as fitting into to a broader strategy of media suppression.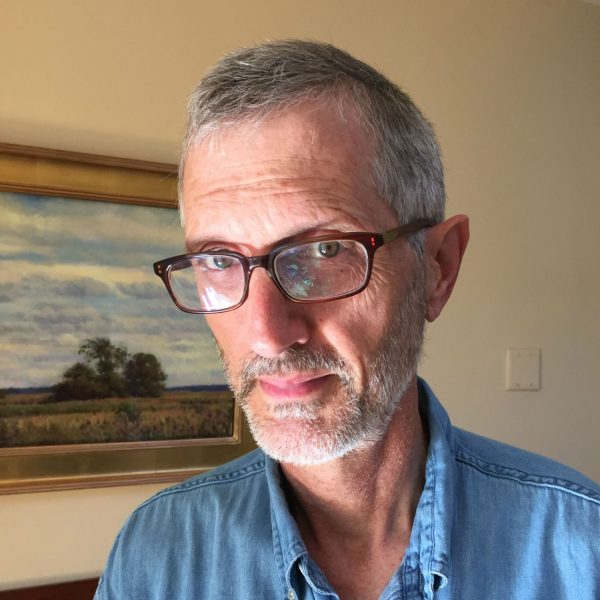 Frederick Hewett Cognoscenti contributor
Frederick Hewett is a freelance writer living in Cambridge. He writes about energy, climate, politics and Boston.