Donald Trump Should Nominate Merrick Garland
The quintessential feature of democracy isn't one person, one vote. The 2016 Electoral College is a poignant counter example to that. What distinguishes democracy from other forms of government is the tenuous cooperation in which electoral winners and losers must engage.
Harvard Law professor and renowned civil rights theorist Lani Guinier once observed that the sports analogy of "I win, and you lose" cannot apply to American politics. Unlike sports, the losers have a role in continuing democracy. They must consent to be governed.
Electoral winners cannot afford to run up the score just because they can. Compromise is required, not out of weakness, but to find common ground.
Even sport teams recognize the limits of the "winner take all" mentality.  The 2018 Norwegian ski team, after winning a record number of competitions, has started to train their competitors.  They do so because Norwegians, "want their athletes to destroy everyone in their favorite sport, but the sport could be destroyed unless other countries win."
Senator Mitchell McConnell gloats over breaking this fragile pact of democratic cooperation, claiming "one of my proudest moments" was not confirming President Obama's Supreme Court nominee. Hours after the Supreme Court upheld President Trump's travel ban, with a vote of 5 to 4, he tweeted a photo of himself shaking Justice Gorsuch's hand.
And after Republican candidates lost the presidential elections in 2008 and 2012, McConnell engaged in an unprecedented level of obstruction, vowing to — and often succeeding in — blocking any proposal from President Obama. Remember, in the early days of the Obama administration, McConnell declared his number one priority was to make Obama a one-term president.
And his most outrageous act of obstruction was to deny President Obama the right to fill a Supreme Court vacancy — one that occurred with just under a quarter of his term remaining.
This is particularly disturbing for two reasons:
First, President Obama did not nominate a young or outlandishly liberal pick. Instead, out of respect for democratic cooperation, he chose the one person whom Republican Senator Orrin Hatch had identified as the "consensus nominee." In 2010, Hatch asked Obama to nominate Judge Merrick Garland to the Court.
Second, in 2016, in 17 of the past Supreme Court vacancies, a Republican president had appointed 13 justices. The theft of Obama's appointee ran up the score to 14 of the past 18.
Judge Garland waited more than 252 days, and was never granted even so much as a confirmation hearing. Prior to that, the longest any person who had waited was 125 days. And that was in 1916.
Compromise is required, not out of weakness, but to find common ground.
In extremely rare public remarks, in October 2016, Justice Clarence Thomas criticized the Republican obstruction of the Supreme Court. He expressed concerns that politicizing the the Court would undermine the public's faith in the integrity of the institution.
Now that Justice Anthony Kennedy has announced his retirement, the country is at a critical moment, where according to opinion polls, "Americans have rarely been as divided along partisan lines as they are now."
Justice Kennedy was known for being the swing vote. Even the Court watchers who count votes in advance of a case didn't know how Justice Kennedy would judge the specific facts in a case before him. Appointing another justice in his mold is exactly what our country needs to move on from rank partisanship.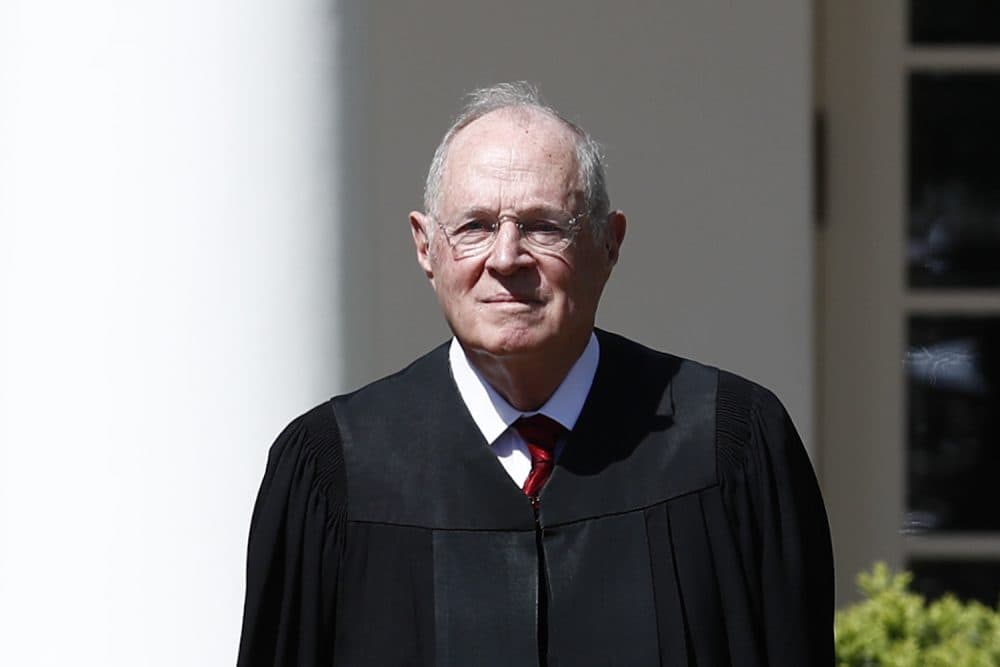 Judge Garland fits this "swing vote" mold to a tee. He is unimpeachable with respect to his qualifications and character. Liberals expressed reservations over some of his criminal justice and national security decisions, while conservatives worried about what his social views would be. But both embraced him and spoke of his integrity, intelligence and character.
The last justice who could be described in similar terms was Justice Anthony Kennedy, the compromise judge whom President Reagan nominated in his last year of office.
There is no doubt that to the victor goes the spoils. But democracy will not survive if all advantages are maximized at every turn.
There is no doubt that to the victor goes the spoils. But democracy will not survive if all advantages are maximized at every turn.
President Trump has a unique opportunity to move past partisanship and re-nominate Judge Garland, the consensus candidate who will maintain independence and integrity of the Supreme Court.
Yes, electoral winners have the right to act on their point of view.  But in the long term, much is gained when a leader shows humility and seizes moments to reflect the interests of all Americans, not just those who are "his base."
When our nation is divided as it is, choosing common ground over party interests, would truly be, Trump's greatest "art of the heal."