How The Russia Threat Could — And Should — Unite The Left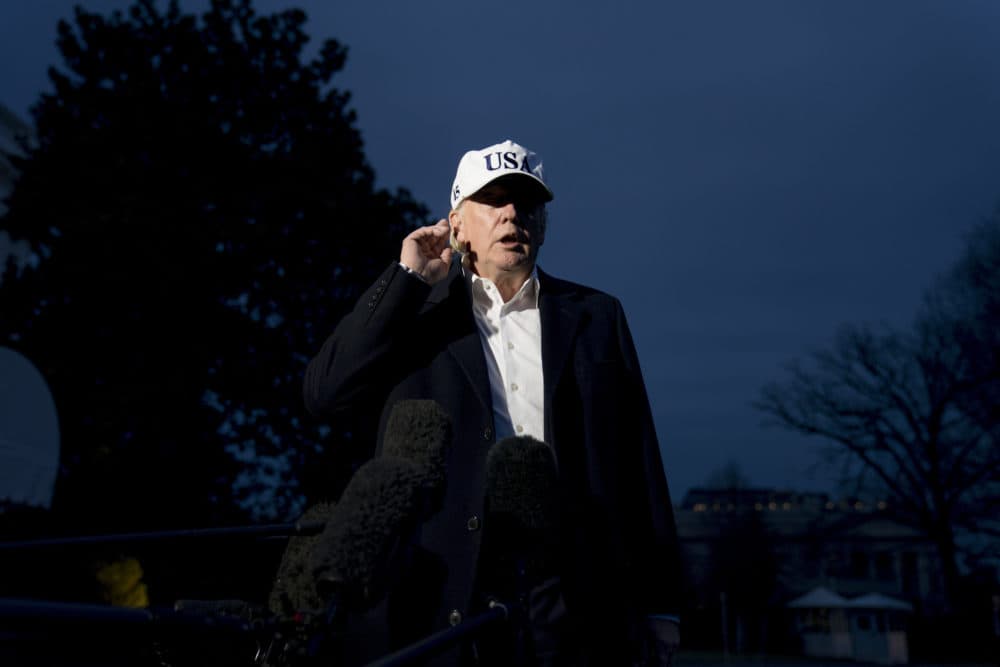 This article is more than 4 years old.
Since Election Night 2016, one of the sorest subjects of debate within the American left wing has been the magnitude of Russia meddling in the race between Hillary Clinton and Donald Trump. The question at hand isn't whether or not Vladimir Putin and his regime interfered in our electoral process -- they did -- but rather, how important is this? Does it necessitate as much fury and focal energy as domestic issues such as income inequality and increading white nationalist violence?
This debate has deepened the schism between liberals who believe that Russia all but handed the 2016 election to Trump, and leftists who feel that the Democrats blew the race by refusing to embrace bolder and more progressive policies. Log onto Twitter on any given day and you'll see this rift in broad daylight: people who use the hashtags #Resist and #StillWithHer tend to share the latest news about the Robert Mueller probe and Trump's latest dealings with Putin, while users whose profiles are garnished with a red rose emoji (a Democratic Socialist symbol) usually amplify content that touches on oligarchy and the growth of racist hate groups like the Proud Boys.
What's at stake here isn't just the security of our electoral machine or our "world power" status -- it's the American way of life itself.
It doesn't take a political scientist to see what's going on here. Each side of the American left is embracing a version of the 2016 election narrative that seems to confirm its own explanation for what went wrong. The Putin-meets-Trump conspiracy take is predicated on the idea that Hillary Clinton and the Democrats ran a faultless campaign, only to be screwed by the Ruskies. The "Russia isn't imporant" version of the story shines a harsher and more unforgiving light on the Democratic Party's missteps — making a case for new leadership and direction.
This might seem maddening, like much of the intraparty sniping that's been going on for two years. But here's the thing. When it comes to the Russia issue, both sides are right.
Kind of.
The fact that the Putin regime meddled in our election should be very concerning to Americans, given the kind of leader Putin is. This is a man who uses the presidency to enrich himself and his friends and likely authorizes the murders of journalists, dissidents and even his political opponents. The possibility that someone like Putin actually played a role in "handpicking" our current president is both appalling and terrifying.

And yet, when one imagines America becoming more like Putin's Russia — a state devoid of political accountability, ruled by the super wealthy and afflicted by ethnic violence -- it's also frightening to realize how strong the resemblance between our two countries already is. That didn't happen overnight. Decades of governance by an increasingly right-wing Republican Party and a stubbornly centrist Democratic Party have pushed the needle of our political compass in a dangerous direction — bringing us to the present day where millions of people are vulnerable to structural poverty and racism. This was a slow-building fire. Trump was just a can of gasoline.
Putin recognized this, and Trump happily played along.
Why?
It's often assumed that Putin cultivated, amplified, and "used" Donald Trump to bolster his own power and restore Russian dominance in a rebuke to the outcome of the Cold War. But this take feels detached from the present and beholden to old-fashioned American jingoism. Because ultimately, Trump and Putin want the same thing for themselves and for each other — limitless wealth and power. And their methods of achieving this joint goal are just as similar. Both are using the presidency as a means of funneling wealth to themselves and their wealthy associates. They've also used their bully pulpits to paint targets on the backs of journalists and to fire up white ethno-nationalists -- which is how they strike and intimidate the opposition.
When Trump and Putin are portrayed like actors in a third-rate Tom Clancy spy plot, the Russia scandal seems overblown and less significant than the domestic problems America has been suffering for years. But when you look at their partnership as just that — a friendship between two titans who aspire to own all the capital in the world and crush anyone who tries to stop them — it becomes clear that the Russia scandal is not only an important issue, but an issue that should bring both halves of the American left together. What's at stake here isn't just the security of our electoral machine or our "world power" status — it's the American way of life itself.
Or rather, the idea of what life in American ought to be.
We have to become a country where authoritarians like Trump and Putin have no pathway to public office.
If you want an America where everyone has the right to a good home, a good job and a good doctor — regardless of their skin color or occupation — then you cannot afford to ignore the seriousness of the Russia scandal. And if you've been talking about that scandal nonstop since 2016, you need to accept that fighting the influence of Putin, Trump, and the global oligarchy means moving the Democratic Party to the left and adopting policies that uphold the rights and dignity of marginalized people.
It's not enough for us to depend on national security experts and intelligence operatives to counteract the threat of Russian influence. We have to become a country where authoritarians like Trump and Putin have no pathway to public office. This means reckoning with the mistakes that brought us here, fighting to disempower the global oligarchy and ratifying new laws that keep the power of the wealthy in check and restore equity for the millions whose futures have been sold out by leaders of both parties.
Make no mistake, uncovering the depth of Trump's collusion with Russia is an essential step in that direction. But what we do next is even more important.