What's Trump's Escape Plan This Time? The Doors Are Closing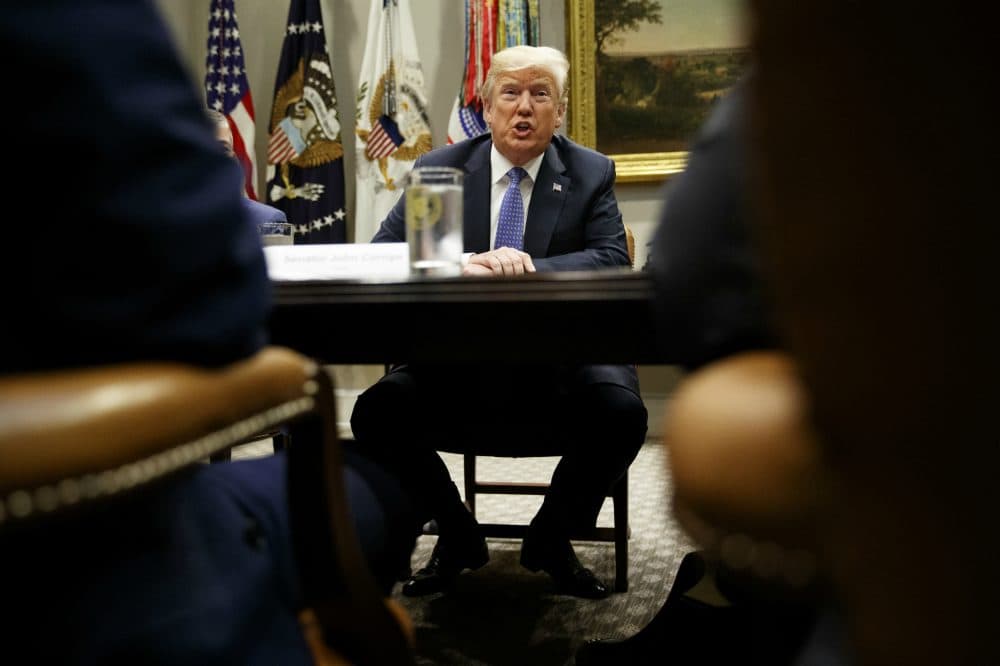 Like what you read here? Sign up for our twice-weekly newsletter.
---
Tuesday of this week marked guilty verdicts on eight counts against Trump's former campaign manager Paul Manafort and pleas of guilty on the same number of charges by longtime Trump counselor and confidante Michael Cohen.
Even as we absorb the breakneck pace of this double feature that played out simultaneously in two federal courts, there are additional reasons our heads should be spinning. The protective options now open to the president and his administration depend on several patterns of circular reasoning that are becoming increasingly harder to justify.
The Pardon Option
It has been observed that prosecutors in general, and the Mueller team in particular, are powerless to stop Trump from issuing pardons at any moment that will render useless all their hard work and all the evidence they have amassed. Pardons are intended to remove any incentive by current defendants and suspects to enter into cooperation agreements.
But pardons will have an ironic strengthening effect on prosecutors' and on Congress' power to require testimony under oath from individuals who are now shown to be members of what can only be called a criminal enterprise. Leaving aside, for the moment, the additional possibility of state prosecutions not subject to the federal presidential pardoning power, pardons remove the Fifth Amendment right to refuse to provide answers that may incriminate the speaker while implicating others. With no remaining jeopardy, there is no danger of incrimination.
It is, of course, possible that a contempt citation and jail sentence resulting from a refusal to testify by the likes of an already-pardoned Paul Manafort would result in yet another pardon from an obdurate president apparently unconcerned about contributing to the mounting evidence of obstruction. Any attempt to predict the effect of one pardon, never mind a repeating series, is pure speculation in our current political climate.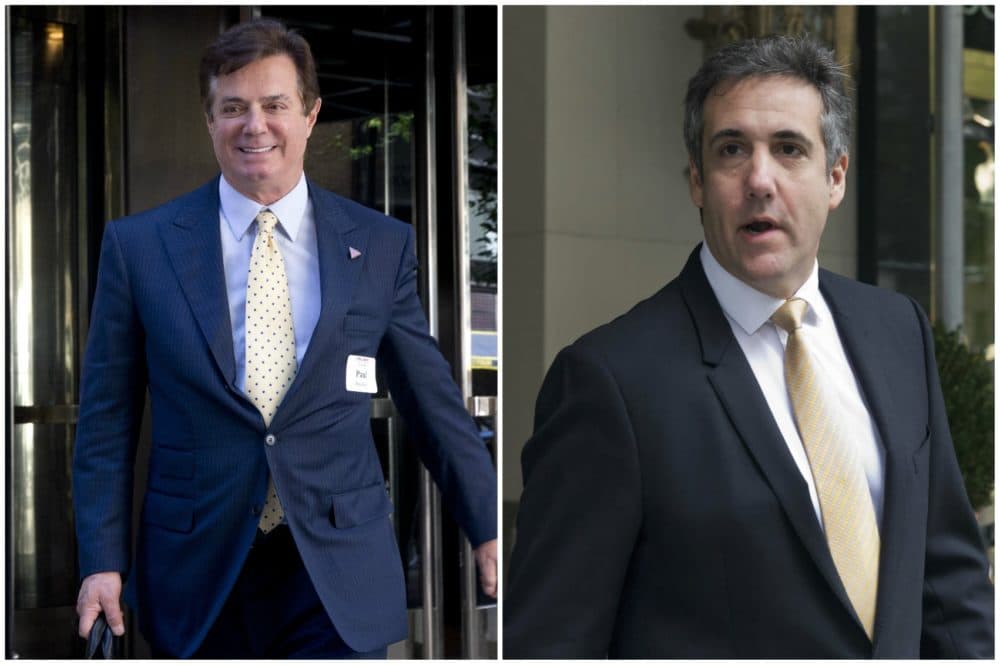 Immunity from Indictment
Justice Department policy, reportedly accepted by the special counsel, is that a sitting president cannot be indicted. We cannot know the extent to which this policy was formulated in reliance on what has today become a naive assumption — that Congress will do its duty and move to impeach an undeniably corrupt chief executive. Richard Nixon was thus famously labeled an "unindicted co-conspirator," and induced to resign when leaders of his own party signaled that Congress was prepared to act.
There is, however, a strong argument for making this case an exception to the policy of presidential immunity. The charge at issue here is an allegation that the immunity itself was improperly obtained because the campaign illegally sought to influence the election. Invocation of the policy by this president brings to life the tired old joke of a defendant who has killed his parents and asks the court for lenity because he is an orphan.
Circling the Republican Wagons
The relationship between the president and the Republican majority is a transactional one, based on a mutual desire to stay in office. Specific policies are relevant only in connection with issues that the president has sold to his base, and that Republican members of Congress fail to support at their peril. The resurgence of coal, the hordes of criminals streaming across our southern border, the economic boom that tax cuts will stimulate — these are examples of positions designed to harden the base, to deter defection and, increasingly, to ensure that impeachment is not a realistic possibility.
These positions, however, are not dependent on one individual for their success. The greater the success Trump has had in selling them, the more they have taken on a life of their own, even while he steadily continues to rely on them. Now Trump is being tarred credibly with serious charges such as those provided under oath by Michael Cohen openly in federal court.
Members of Congress, instinctively keen to sense emerging weakness, could conclude at some point that the transactional relationship can be transferred to Vice President Mike Pence without abandoning the hot-button issues that Trump has so assiduously promoted. While a core base of Republicans are loyal to Trump personally, other blocs such as the Evangelical right and the Koch donor class have always rationalized their support as means, however repugnant, justified by the ends. If and when the repugnancy is perceived as posing a danger to those ends, the GOP will promptly discover that its ethical sensibilities require a change.
The Cohen/Manafort debacle has been preceded by indictments of 26 Russian nationals, three Russian companies, four other Trump advisors and two other individuals, resulting at this point in guilty pleas on numerous charges from six individuals and the one jury conviction on eight counts against Manafort.
We do not know whether there are any — or many — other indictments, guilty pleas and cooperation agreements under seal. These examples of unintended consequence present yet additional threats to Trump's efforts to undermine the steadily accumulating significance of the special counsel's work.
Follow Cognoscenti on Facebook and Twitter, and sign up for our twice-weekly newsletter.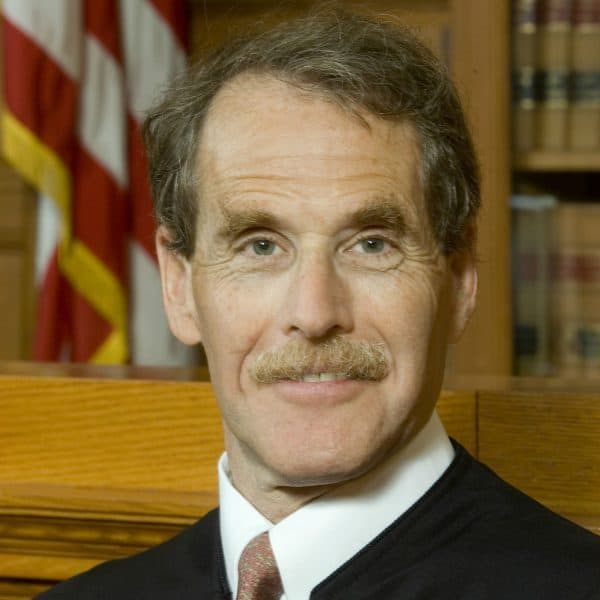 Andrew Grainger Cognoscenti contributor
Andrew Grainger is a retired associate justice of the Massachusetts Appeals Court. He has been designated a senior Fulbright scholar by the U.S. Department of State. He has taught legal courses in numerous foreign universities, and also teaches locally.