I Stand With Christine Blasey Ford. Do You?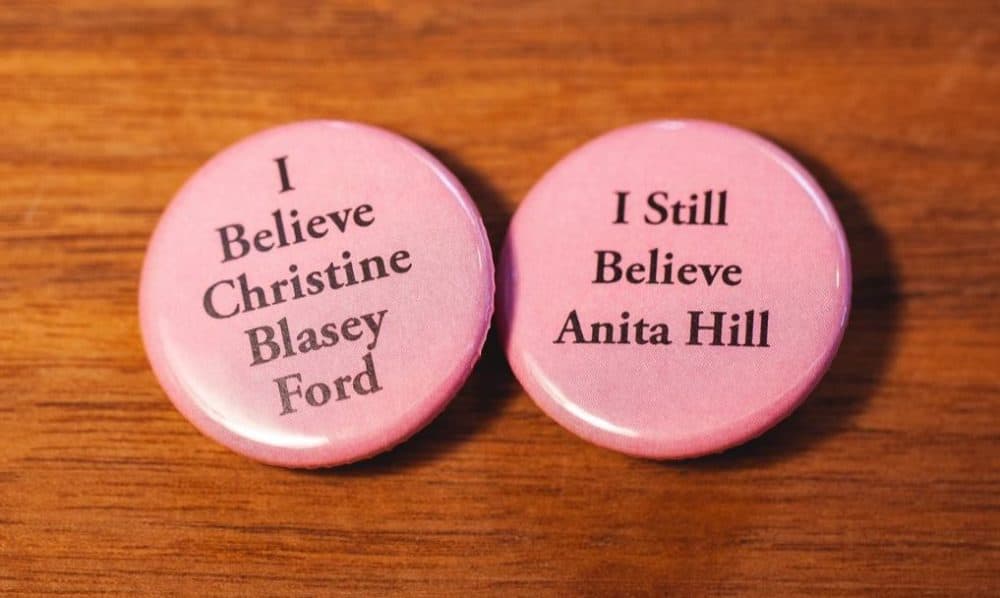 This article is more than 4 years old.
We all wonder how we'd act if suddenly we found ourselves confronted by a need to be very brave. Could we muster our courage to help our country? Or would we slink away? I'm sure some version of this difficult question has ricocheted through Christine Blasey Ford's mind many times over recent weeks and days. As soon as her name was publicly attached to the story of her traumatic encounter as a 15-year-old with the then 17-year-old Brett Kavanaugh, she must have known that the attacks on her motives and credibility would begin, and that the death threats would follow close on their heels. Many people want Ford to stay silent.
Now, as she decides whether or not to go through with the soul-assaulting process of testifying about her most private memories of sexual trauma to a famously insensitive (to put it kindly) Senate Judiciary Committee — and a larger audience of hostile trolls, the pressure is ratcheting up further. The Republicans would give anything to have her decide not to appear. If she does appear, they will try to make her go away without getting "in trouble" for discrediting her.
Having witnessed what was done to Anita Hill by the SJC in 1991, I find Blasey Ford's courage not only stunning, but exemplary. As a citizen, I hope she finds a way to testify. As a psychotherapist, I am weighing the cost-benefit for her, and it is a difficult equation. She, and her story about Brett Kavanaugh could hardly have touched a more charged third rail in our national discourse; the voltage she faces is intense and could quickly burn her to a crisp.
We pretend that equality is a "settled issue." But our conscious platitudes are belied by the moments, like this one, when all the unresolved and molten cultural tensions erupt to the fore. Simply put, the question of who is going to have control over a woman's body — the woman, or any man with whom she interacts — at a party, in a classroom, on the street, in the workplace, or in the family — is once again in the crosshairs.
Until very recently, a patriarchal cultural attitude taught men that any woman can be blamed for non-consensual experiences simply by dint of her having been alone with him. Similarly, the patriarchy taught women that if a man assaulted or violated her, especially if he was powerful or "respectable," her only way to avoid shame was to stay silent. If the story got out, the promiscuous, Jezebel, loose, harlot, whore shame tarred her. The man's account was believed and the woman was declared "ruined." Or, as a shame-filled victim of paternal incest once said to me, "I'm damaged goods." (Assuming her memory is accurate, my guess is that Blasey Ford's feelings 30 years later would have been very different had Kavanaugh gone to her the next day and apologized.)
... women today are militantly fed up with the premise that the shame of non-consensual sexual encounters is still so disproportionately theirs to bear.
While physical violence remains omnipresent, the daily enforcer of patriarchal control is shame. Shame is a key emotion of group social survival. It is an extremely powerful, somewhat atavistic, bad feeling that overwhelms us whenever we feel, or are made to feel, that we have violated our group's rules or "norms." Not surprisingly, it is at its most intense around issues of gender behavior and sexuality. Traditionally, the patriarchy generally shamed men for not being adequately macho; women for not being chaste.
This psychological enforcement system remains remarkably potent. Few among us lack personal knowledge of its power.
However, thanks in large part to the #MeToo movement, women today are militantly fed up with the premise that the shame of non-consensual sexual encounters is still so disproportionately theirs to bear.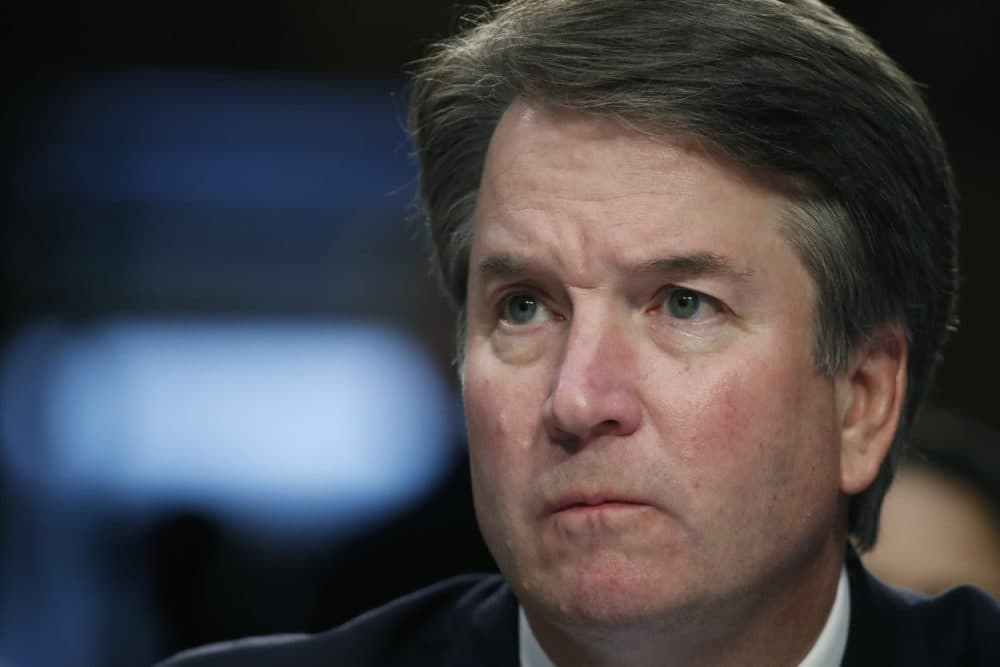 Some are now challenging these rules of the patriarchy — and some men are fighting back. Fiercely. The collective psychological struggle is like one of those battles where many casualties mark each inch of gained ground, and where the line of conquest wobbles back and forth depending on whose troops are rallying.
From the first day of Trump's presidency, his administration, and their Republican congressional allies have imagined themselves as a cavalry riding to the rescue of (white) male prerogative — which is why the fight over Kavanaugh's appointment is so fraught, and why Blasey Ford is in such a difficult position.
From a psychological perspective, the danger for her (assuming she is protected from physical threats) is that the hearings will re-traumatize her to an extent that will cost her months or even years of suffering. Great national issues tend to casually crumble up and trash the people caught as symbols in their midst. (Monica Lewinski has written and spoken poignantly on this subject.)
It is just possible, though, that the existence of the #MeToo movement and the outspoken support of enough women who recognize themselves in her experience, and who are willing to say so, may protect her. There's a small possibility that her courage could even turn the tables enough to allow her to heal what seems a long-carried wound.
Psychiatrist Judith Herman, one of America's first experts in treating sexual trauma, many times observed that group support is a great antidote for shame. If no large facts emerge to contradict Blasey Ford, and if enough of us can let her know how grateful we are for her speaking out, the great-clawed beast may loosen its grip on her and seek out other, more succulent prey.