It's Hard To Get The Truth If You're Not Trying To Find It
Like what you read here? Sign up for our twice-weekly newsletter.
---
Shortly after the first accusation of sexual misconduct by Brett Kavanaugh surfaced, Kellyanne Conway appeared on the PBS News Hour. Judy Woodruff asked Conway whether the president would reconsider the Kavanaugh nomination if Dr. Christine Blasey Ford testified credibly before the Senate Judiciary Committee. Conway predictably replied that she would not engage in a "hypothetical." Her response, of course, mimics a sizable portion of the testimony supplied by Kavanaugh himself during his confirmation hearings.
Actually, hypotheticals are an effective instrument in a search for truth. They allow us to separate the important aspects of a circumstance from the immaterial. Appellate courts routinely ask lawyers who appear before them whether changing a particular fact found in the record of a case would change the legal result. (Only the inexperienced or evasive will reply "Well, your honor, that's not this case.") So it is especially incongruous that ducking hypotheticals has become a staple of Supreme Court nomination hearings.
The notion that Judiciary Committee hearings involve authentic scrutiny of the ability and character of a Supreme Court nominee is widely recognized as fiction. The "judges" are unambiguously and predominantly concerned with their individual political fortunes. To be fair, even if the nominee's attributes were being judged conscientiously by a neutral decision-maker, they are nevertheless largely subjective in nature.
But now the game has changed. In the past week, the Kavanaugh confirmation committee process has been assigned the concrete task of determining whether at least two specific events actually took place. After the first accusation was made public, the Kavanaugh and Blasey Ford teams began negotiating established courtroom techniques, familiar to anyone who has seen a few episodes of "Law and Order," used to help us discern which of two competing narratives is more likely to be true. These included the order of testimony, examination of all available witnesses, subpoenaing documents and cross-examination.
Republican committee members are keen to exhibit an appearance of truth-seeking while they move as quickly as possible to acquire a political trophy that appears to be slipping from their grasp — especially with the emergence of Deborah Ramirez and the possibility that more accusers will come forth. Many senators have dispensed even with the appearance. Their marching orders were delivered explicitly, in public, by Mitch McConnell, not a person ever inclined to inconvenience himself in a search for the truth: "We're going to plow right through it."
It is hard to imagine a less suitable setting than these hearings.
Recognizing that pure truth is an abstract concept, our court system also assigns the burden of proof to one of the parties and defines the level necessary to prevail. We convict defendants of a crime if the prosecution demonstrates guilt, not absolutely, but beyond a reasonable doubt; we award damages in civil suits if the plaintiff proves its case by a preponderance of the evidence.
In the "case" of Brett Kavanaugh there is no clear rule governing the level of required proof, or even who has the burden. "What am I supposed to do," asked Lindsey Graham just two days ago on "Fox News Sunday," "go and ruin this guy's life based on an accusation?"
The blindingly obvious answer to this question is, at the least, investigate the charges, call witnesses, engage in direct and cross-examination, allow rebuttal and try to arrive at factual conclusions in good faith. But the procedural fight between the committee and the women who have now come forward -- like the nomination itself — will not be decided by considerations of reliability or fairness, but simply by political power.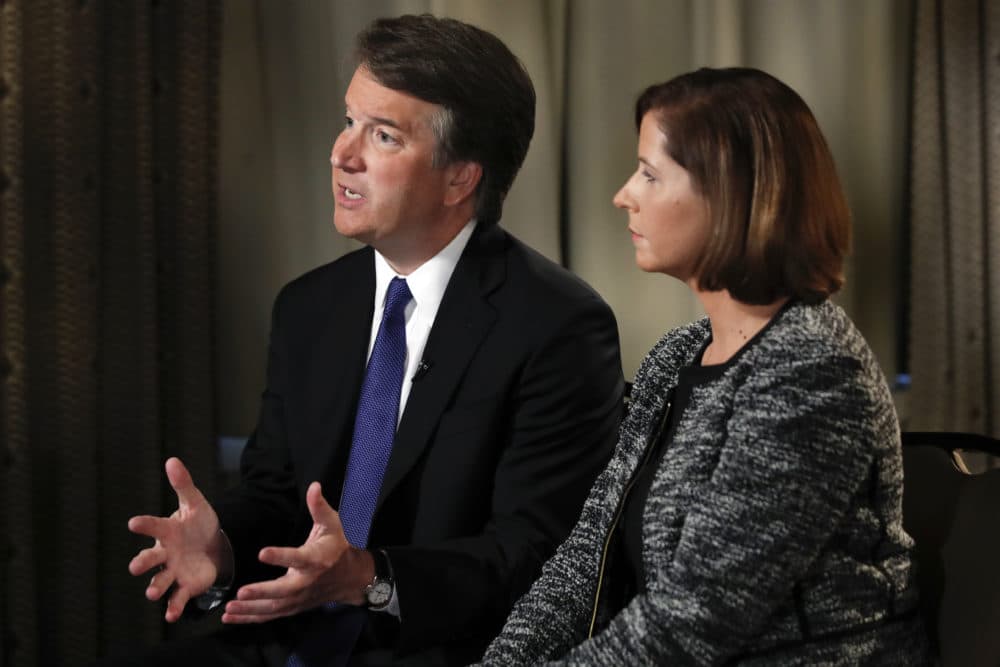 As a peripheral observation, while failure to secure confirmation after being nominated to the Supreme Court is undeniably a grievous disappointment, it doesn't rise to the level of "ruining" a "guy's life" by any gauge of general human experience. Senator Graham could likely obtain reassurance on this point from Merrick Garland, whose present state of mind can only be imagined.
An additional obstacle to honest investigation: In a clear signal to the FBI, President Trump has nonsensically asserted that investigating new charges as part of the agency's background check on Kavanaugh is not "really their thing," as though examining factual allegations were not a law enforcement function.
In the face of this unsubtle hint, officials at the FBI, who feel abandoned by Congress and under sustained attack from a vindictive president, will not pursue even the limited avenues of investigation still open after so many decades.
Republican committee members are keen to exhibit an appearance of truth-seeking while they move as quickly as possible to acquire a political trophy
And so it is hard to imagine a less suitable setting than these hearings. Dr. Ford's negotiating of dates and conditions after her months-long reluctance to testify at all has been shown to be well-founded in the face of public and congressional reaction. But, rightly or not, this has provided an appearance of quibbling rather than an expression of willingness to have her story tested. Deborah Ramirez's candid acknowledgement that she was inebriated when, as she recalls, Kavanaugh thrust his penis into her face, is likewise a fair basis to test her recollection.
On the Republican side, the opposition to reopening an existing FBI background check coupled with statements describing Dr. Ford as "confused" by men who have never laid eyes on her, much less had a conversation, and the transparent haste to engineer a vote before the Ramirez story became public, are obvious indicators. On the Democratic side we can be grateful that Kirsten Gillibrand, who delivered the conclusory inanity, "I believe Dr. Blasey Ford because she's telling the truth," is not on the committee.
It is challenging enough to trust the reliability of evidence and be certain about the correct outcome in many ordinary court cases, even though they enjoy the benefits of genuine structure and an independent arbiter. In the case of the Judiciary Committee we would do well to remember, in the words of Jack Nicholson's Colonel Nathan R. Jessup during the supercharged courtroom scene in "A Few Good Men," that it "can't handle the truth."
Follow Cognoscenti on Facebook and Twitter, and sign up for our twice-weekly newsletter.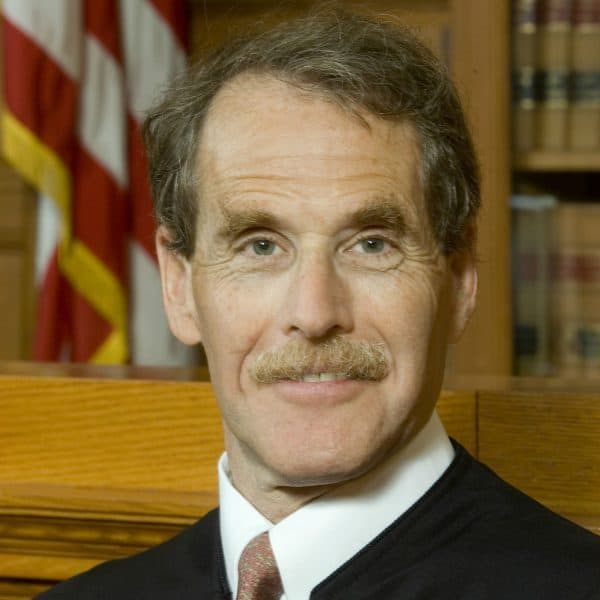 Andrew Grainger Cognoscenti contributor
Andrew Grainger is a retired associate justice of the Massachusetts Appeals Court. He is designated a senior Fulbright scholar by the U.S. Department of State, and has taught legal courses in numerous foreign universities as well as locally.