What's Motivating You To Vote This Year? Tell Us In 2 Sentences Or Less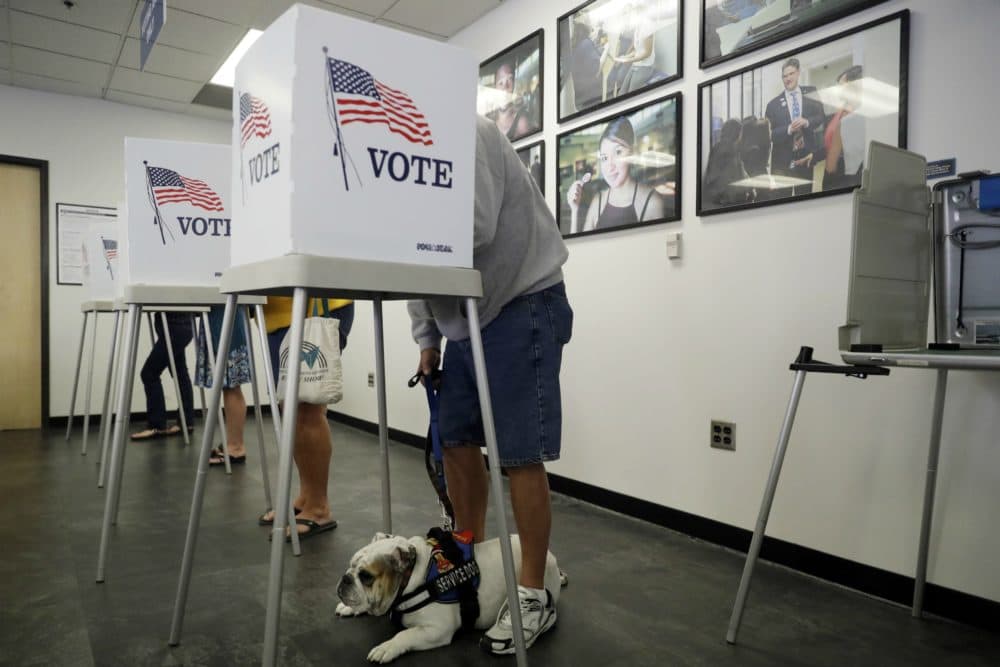 This article is more than 4 years old.
You are no doubt aware that the first national election since President Trump won the White House is in less than two weeks.
As we approach November 6, we're curious to know what our readers are thinking.
Are you planning to vote? If so, why? What's motivating you to cast a ballot this year? Perhaps it's a specific issue or a candidate. If you're not planning to vote, what's holding you back?
Please tell us your answer by submitting the form below and we may be in touch with you to follow up.
We're compiling the feedback we receive for a special feature before Election Day. Questions? Email us at opinion@wbur.org.