Thank Veterans By Giving Them The Funerals They Want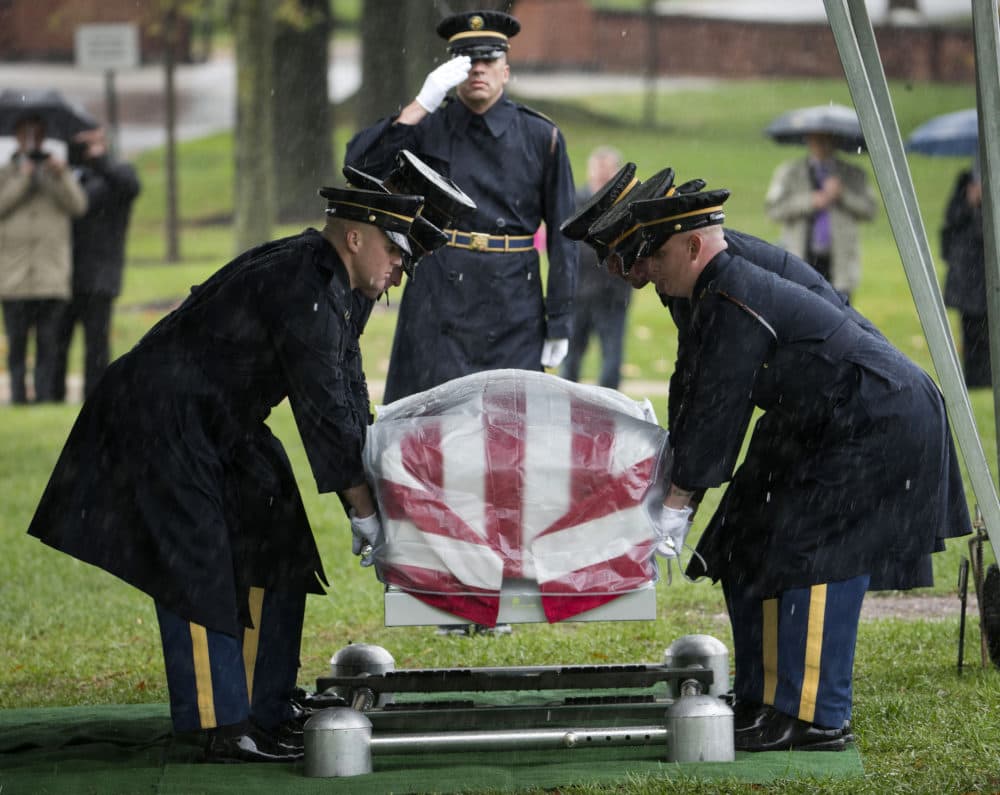 This article is more than 2 years old.
My father-in-law, a Vietnam War Army veteran, is actively planning his own military funeral. He is 72, plays tennis twice a week, is tall and fit and — despite his penchant for Burger King — lean.
Why is a healthy man thinking about his death? Because, as a U.S. military veteran, he is legally entitled to a certain pomp and circumstance when the time comes. And before he passes from this Earth, he wants to make sure that his family knows exactly what he expects of his farewell.
Steve served from 1968 to 1970 in the First Infantry Division, Big Red 1, stationed in Laikai, Vietnam. He was a specialist in maintenance battalion and earned a Bronze Star. "My boots were on the ground," Steve says about his time there. And, ever since attending an uncle's military funeral in the early 1990s, he has been interested in having one himself.
According to the U.S. Department of Veterans Affairs, there were 133,798 internments in national cemeteries in 2017. However, a person need not be buried at a national or state-run VA cemetery in order to receive military honors; all cemeteries in the U.S. can accommodate such services. Steve, for example, will be buried at Lincoln Park Cemetery in Warwick, Rhode Island, where, not only is he welcome to have a military funeral, but the government grants it free of charge.
On Jan. 1, 2000, Congress passed a bill stating that all eligible veterans are entitled to an honors detail, two or more uniformed members of the military who fold and present the U.S. burial flag in a ceremony that includes the playing of "Taps." (The best way to prove that one is eligible for a military honor is by getting a document known as the DD 214, available from the National Archives.)
If a bugler is available, he or she will play "Taps." If not, the military services will provide an electronic recording.
(To help fill that void, Bugles Across America, made up of over 4,000 volunteers, believes that every soldier deserves a live rendition of "Taps.")
My father-in-law has also requested a three-volley salute. Shortly after John McCain's soberly majestic funeral at Arlington National Cemetery, Steve made it clear that he'd like the American flag at his own funeral to be presented to his first grandchild, our 16-year-old son, Andrew. (Andrew was honored but his main reaction to this news was that he didn't want to think about his grandfather dying.)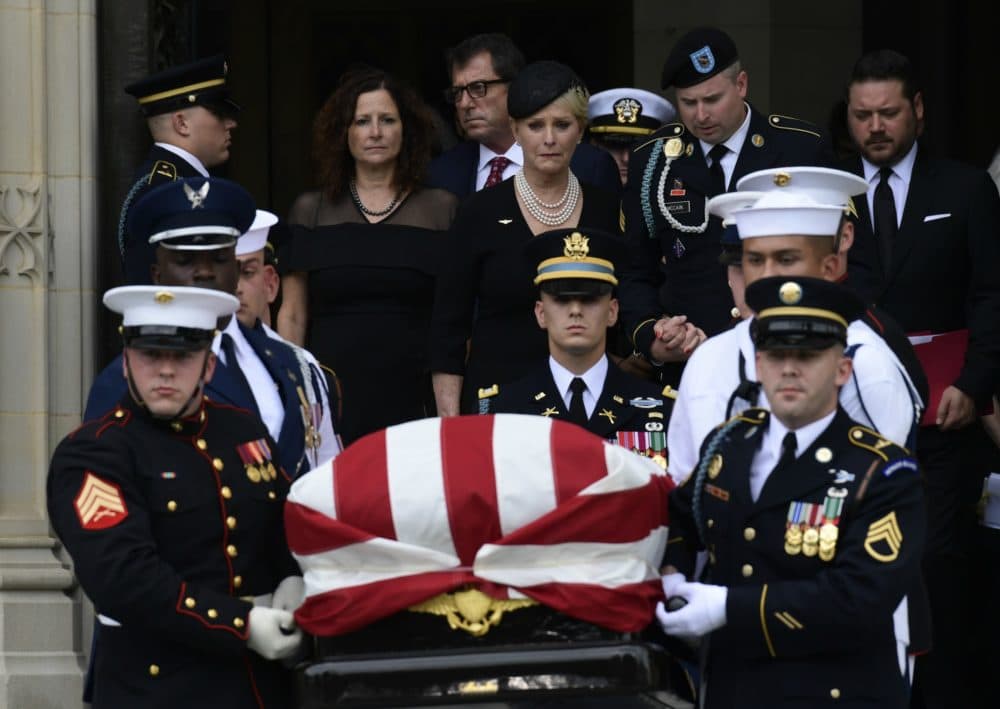 After hearing this, I called my 80-year-old father, Norman, who is also a Vietnam veteran. He served as a doctor in the Navy, and was stationed in the Gulf of Tonkin from 1967 to 1969. I told him that Steve was planning a military funeral, and then asked whether he'd also like such a sendoff. "Since you were in the Navy," I said, "maybe we can plan for you to have a burial at sea. Would you like that?"
"That wouldn't be the number one idea on my list," my father answered, a hint of a smile in his voice. "Although I'm a very proud military guy."
Understanding that I was (sort of) joking about his briny internment, my dad told me how he'd been a teenager when he'd gone with his own father, a Russian immigrant who'd enlisted in the Navy the day after Pearl Harbor, to buy cemetery plots in Queens. "About eight plots. With a bench. It's a nice bench," he told me.
And that's where my father wishes to be buried, with a rabbi speaking Hebrew officiating, but probably without any United States honor guards.
My father and father-in-law are as different in life as in their choices of ceremonies in death. In general, my father enjoys celebrations without much fanfare (but with plenty of wine), while Steve always throws himself big, themed events, once requesting guests dress like pirates. He's already bought green plastic soldiers for decorating a sheet cake to mark the 50th anniversary of his return from Vietnam, although the date is two years away. "What can I say? I like pahties," he said, in his Rhode Island accent.
Which is why I am happy to report that Steve's funeral has been planned, as much as possible. My father-in-law has a final request: that we save his flag and war memorabilia, including his medals, in a specific box designed for the occasion. He told me that I can get it at Michael's.
This year, Steve plans to celebrate Veteran's Day by heading to T's restaurant for a free breakfast. He might spend the rest of the day reaping the benefits of his veteran status, "wherever they give out free ice cream or suppah." My father, on the other hand, says that he will clean the American flag pin that he wears daily on the lapel of his blazer. He will pause during his workday to think about those who served.
In the end, it comes down to loving a person while they're alive and then, trying to honor their wishes as much as possible once they have passed. This is how we can continue in perpetuity to thank our veterans for their brave and generous service to this country.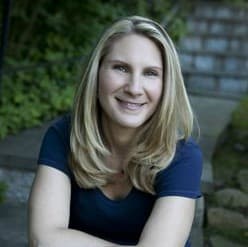 Julie Gerstenblatt Cognoscenti contributor
Julie Gerstenblatt writes about parenting, marriage, culture and life in the suburbs for The Huffington Post, Kveller and other publications.