One Lesson From The Midterms: The 'Latino Vote' Is Up For Grabs
There are no shortage of stats flying around after the midterms, with the votes still being tallied in several states.
We've heard a lot about how women and young people voted, but campaigns and strategists looking towards 2020 must pay closer attention to trends among another key group — Latinos.
The data there tells a complicated, even startling story.
To start, nearly 30 million Latinos in the United States are eligible to vote, and they made up 11 percent of the American voting electorate this November.
Let's start in Florida, where 44 percent of Latinos voted for Republican gubernatorial candidate Ron DeSantis, who famously appeared in a campaign ad helping his young child build President Trump's border wall out of play bricks.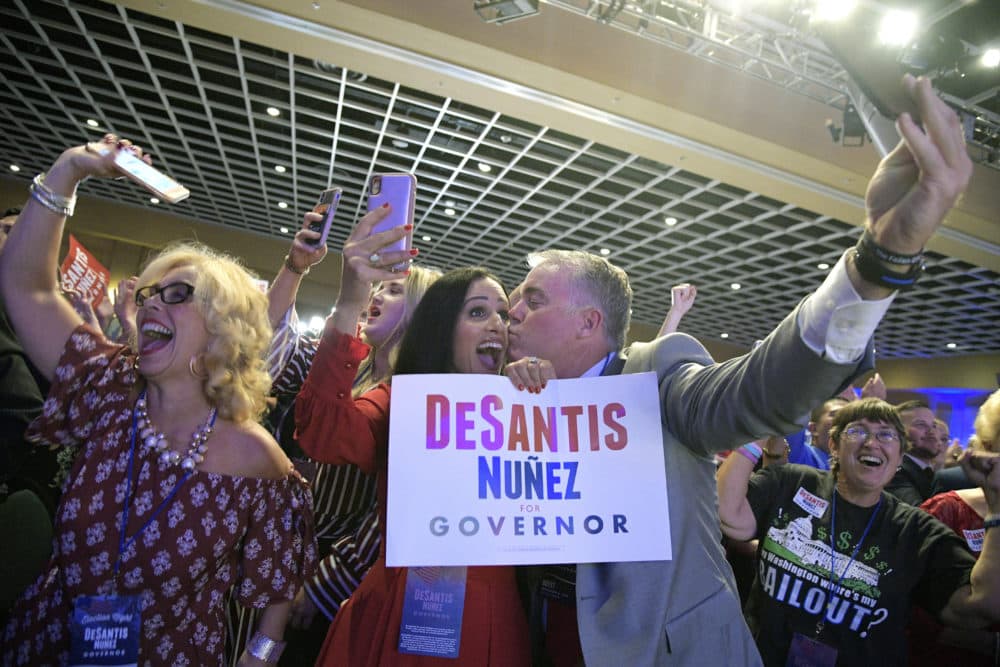 According to the Miami Herald, DeSantis' was bolstered by Cuban-Americans in South Florida, who were drawn to his Cuban-American running mate; support from exile organizations; and attacks on Democratic opponent Andrew Gillum as a "socialist." Depending on the results of Florida's statewide recount in progress, this strategy may have carried DeSantis to a narrow victory.
Meanwhile, in Texas, 64 percent of Latinos voted for Democratic Rep. Beto O'Rourke, a Spanish-speaking Irish-American who won the hearts of liberals across the country with his charismatic charm.
O'Rourke narrowly lost the election to Republican Ted Cruz, the sitting U.S. senator of Cuban descent. Cruz had admittedly not made Latino outreach a priority, even neglecting to translate his website into Spanish.
Latinos helped O'Rourke to the best showing by any Democrat statewide in recent Texas history ...
Though he fell short, O'Rourke's support from Latinos brought him within the precipice of victory. Activated by strong voter outreach and ads on Telemundo, Univision and Spanish radio, Latinos helped O'Rourke to the best showing by any Democrat statewide in recent Texas history — leading to talks of a future presidential bid.
In Massachusetts, Republican Gov. Charlie Baker won re-election in a 34-point landslide, winning diverse voters who usually turn out for Democrats in our blue state. Baker tied Democratic opponent Jay Gonzalez with 48 percent of the Latino vote, according to exit polls.
In their post-election analysis, MassINC's Rich Parr and Steve Koczela wrote that Baker's investment in an "urban initiatives strategy" contributed to his victory in the commonwealth's most diverse cities and towns, including communities like Springfield, Holyoke and Fitchburg. Baker fell just 60 votes shy of winning Lawrence, the state's most heavily-Latino community, where he was endorsed by Mayor Dan Rivera. (He won 55 percent of the vote in the state's 20 largest cities and towns.)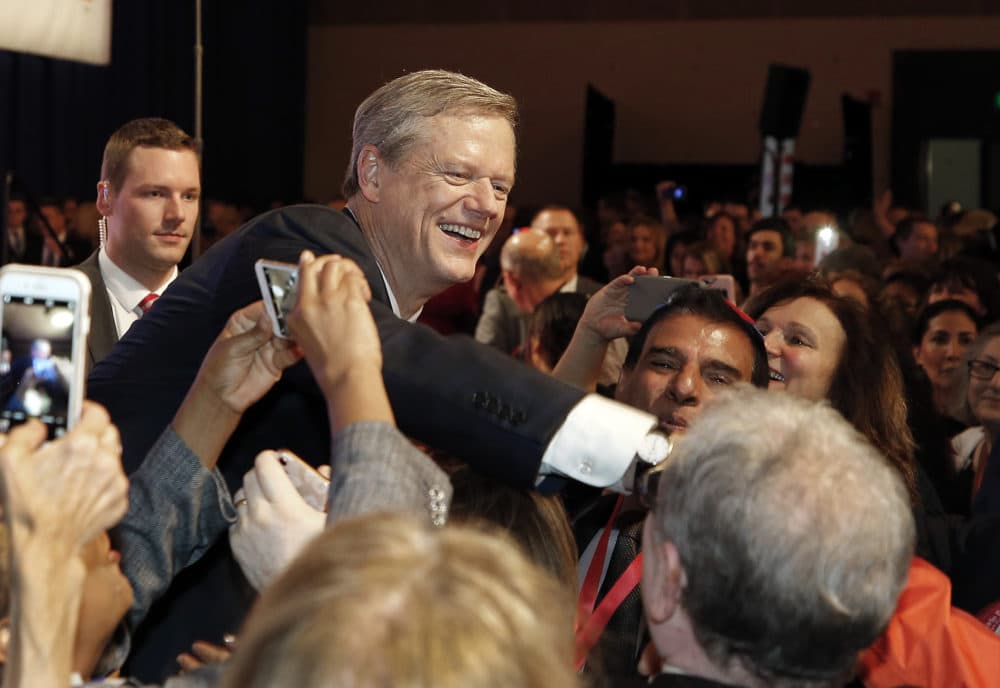 Baker has also appointed high-profile Latinos to his cabinet, such as Secretary of Labor Rosalin Acosta and Veterans Secretary Francisco Ureña, while consistently opposing federal anti-immigrant policies.
On Election Day, Baker neutralized any built-in advantage Democrats traditionally hold among Bay State Latinos.
In each of these three states, one thing is clear: Latinos are no monolith and should not be treated as such by political campaigns or media organizations. Doing so is a strategy doomed to fail.
While it's tempting to write headlines or memos about the "Latino Vote," the reality is that Latinos in America represent a patchwork quilt of different races, ethnicities, nationalities and political persuasions.
As American citizens, Puerto Ricans aren't as likely to be swayed by a pro-immigration message as other Latino-Americans, who likely have family members directly impacted by these policies. Puerto Ricans want to hear about how the U.S. government plans to support Puerto Rico and its citizens during times of crisis.
Latinos are no monolith and should not be treated as such by political campaigns or media organizations.
Meanwhile, Honduran and Salvadoran-Americans want to hear about a candidate's position on Temporary Protected Status (TPS) reform; while Venezuelan-Americans want to hear how America will stand up to the brutal and corrupt regime of Nicolás Maduro.
In Massachusetts 7th Congressional District, Ayanna Pressley invested heavily in engaging with Latino communities through a range of issues such as: abolishing ICE, providing emergency housing for Puerto Ricans, and creating a pathway to permanent residency for TPS holders. Pressley's only television ad aired on Spanish networks.
Taken together, this strategy led to large numbers of Latino voters turning out, helping Pressley become the first woman of color elected to the Massachusetts congressional delegation. Overall turnout doubled previous primary turnout numbers in the district. (Disclosure: My consulting firm provided strategic guidance to Pressley's campaign.)
If campaigns and media outlets learn anything about Latinos from the midterms, it's that they must be segmented and messaged with care. A monolithic approach won't do.
The final takeaway: Fewer than half of Latinos were ever contacted by a political campaign this cycle. That's one stat that has to change in 2020.