Don't Investigate — Legislate: This Is What Democrats' Agenda Should Look Like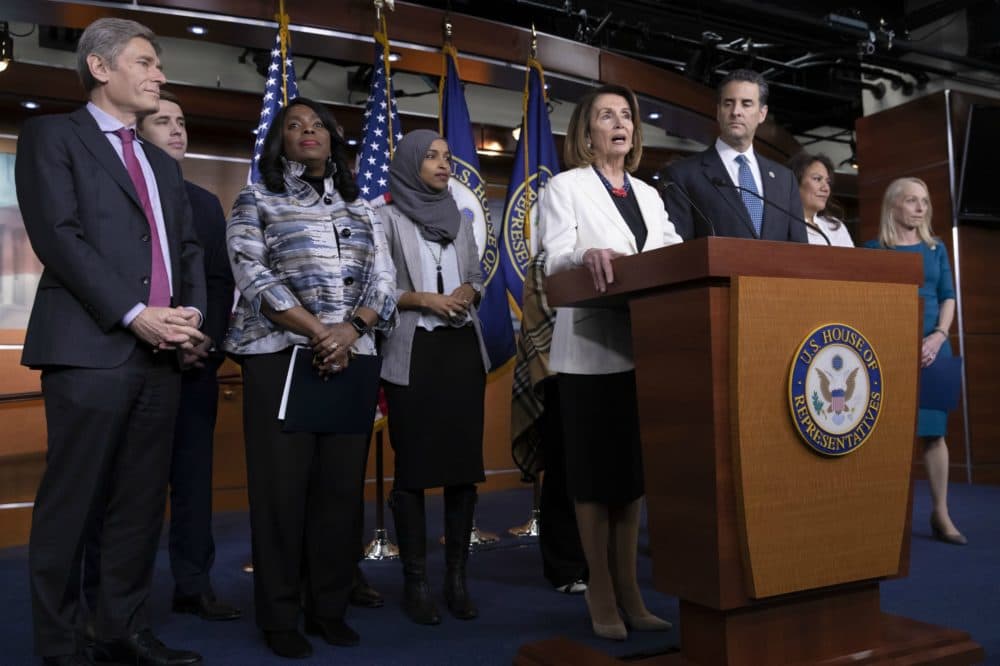 This article is more than 3 years old.
When the House of Representatives opens its 2019 session with a Democratic majority, representatives will be presented with a bounty of investigative opportunities. From President Trump's tax returns to his firings of James Comey and numerous U.S. attorneys, from the wholesale dismissal of the EPA's Board of Scientific Counselors to conflicts of interest in the Commerce and Interior Departments, from the family separation policy to the grossly inadequate hurricane response in Puerto Rico — there is no shortage of corruption, unlawful policy and gross incompetence to expose and condemn.
But as ripe as this fetid fruit is for the plucking, the Democrats should resist the temptation to make investigations their primary focus in the coming two years, except in those cases where hearings can result in policy changes. And — though I'm astonished to hear myself say this — short of an airtight case from Robert Mueller that would ensure the president's conviction in a toadying, cowardly Republican-dominated Senate, I'm not sure that they should even try to impeach Trump.
Instead, their imperative for the next two years should be to articulate, draft and pass some key initiatives, even if that legislation is doomed to fail. Passing bills that get sent to the Senate to die may not be as emotionally gratifying as peppering and grilling the grifters and flunkies that hold some of the highest offices in the land. But doing so creates the opportunity not only to raise public awareness, but to seed a mass movement that will hold Republican legislators' feet to the fire in 2020.
The next two years buys us the time we need to accelerate political climate change and build on the consensus that already exists.
The Republicans themselves have shown us how this could work in their shifting (and shifty) response to the Affordable Care Act. After two elections in which the GOP rallied around the promise to repeal and replace Obamacare, they soared to new heights of hypocrisy in the recent midterms by campaigning on the promise that they, and they alone, would protect health insurance coverage for people with pre-existing conditions. These candidates didn't develop a sudden case of compassion; they simply recognized that once American voters, even Trump voters, finally understood what benefits they'd derived from the ACA, they showed up at town hall meetings and jammed congressional switchboards to prevent its repeal. But it took time for the public to achieve that recognition — time, town hall meetings and vocal, tenacious advocacy from voters and Democratic politicians alike.
In contrast to the early and deep partisan divide in the country over health care, there is already a good deal of public agreement over some of the most crucial challenges facing us. A majority of Americans across political parties think that big money has too big an influence in government, and wants to see both greater transparency and constraints on campaign spending. A majority of Americans favor increasing the minimum wage and implementing some common-sense gun control. And though only 50 percent of Republicans believe that global warming is real (versus 90 percent of Democrats), the fact is that Americans who recognize the dangerous reality of climate change outnumber those who don't by a ratio of 5:1.
Those four issues — voting rights and ethical leadership, a higher minimum wage, gun control and serious, radical measures to fight climate change — should comprise the muse and the mandate for the House for the next two years.
... simple payback is a luxury we can't afford, and even a modicum of public consensus is a resource we mustn't squander.
With HR1, their first planned bill of the year, the Democrats are off to a good start. This legislation calls for greater public funding of campaigns (making them more feasible for candidates who lack or don't wish to take money from wealthy or corporate donors), requires super PACs and "dark money" organizations to reveal their contributors, requires the president to disclose his or her tax returns, strengthens the Office of Government Ethics, and most importantly, restores the Voting Rights Act and creates a new, automatic voter registration system. Will it pass in its entirety? Of course not; probably not even in pieces. But if the loud, clear, undistracted battle leads voters to question why Republicans oppose it, that may be enough to force some candidates to have an ACA-like change of heart or be voted out of office.
The Green New Deal -- an audacious proposal to rapidly cut carbon emissions and move the U.S. to 100 percent reliance on clean energy in 10 years and guarantee every American a job building a sustainable food and energy infrastructure — is equally unlikely to win passage in anything resembling its current (still embryonic) form. But if educating the public and agitating for its passage succeeds only in putting the climate change deniers and fossil fuel profiteers on the defensive, that will at least create the conditions in 2020 for the kind of radical, urgent action we need to save jobs, homes, lives and, ultimately, the planet.
The next two years buys us the time we need to accelerate political climate change and build on the consensus that already exists. It would be immensely satisfying to hold hearings that would expose the corrupt machinations of the current regime, and Congress should when remediation — a rollback of especially egregious policy changes like those enacted by the EPA and Department of Interior — is a possible outcome. But simple payback is a luxury we can't afford, and even a modicum of public consensus is a resource we mustn't squander.