If The Filibuster Lives, The Democratic Platform Dies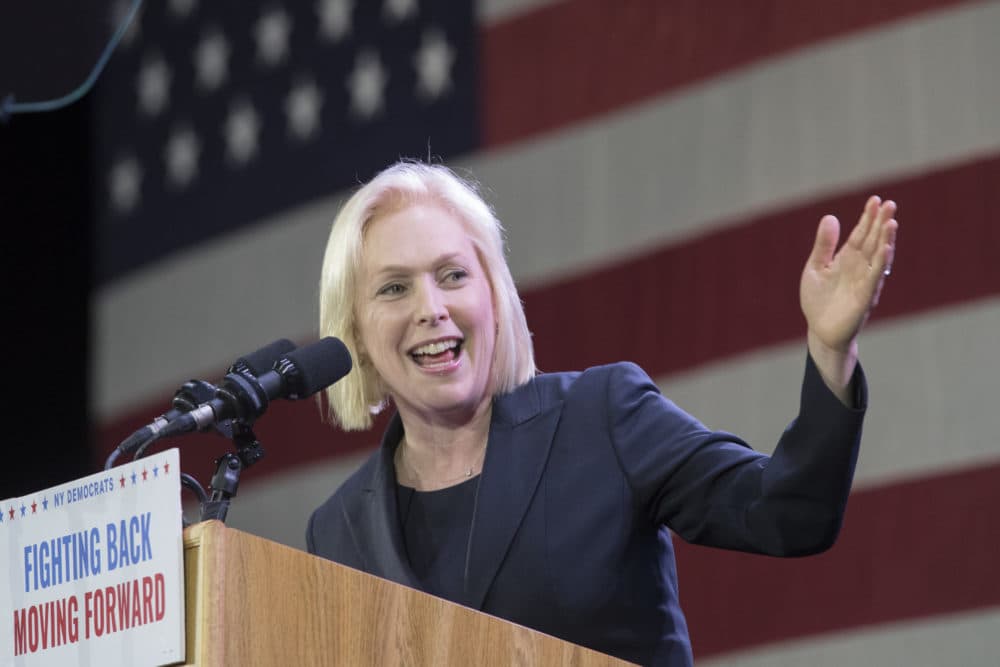 This article is more than 2 years old.
Of all the progress Democrats have made since the 2016 elections, perhaps the most exciting "win" is the surfeit of bold and ambitious policy ideas to make America more egalitarian and sustainable.
Whether they're talking Medicare For All, universal income programs or a Green New Deal, the Democrats are aiming high and coalescing around a platform that speaks to the hopes and fears of voters who've felt marginalized by America's mostly white and wealthy leadership class.
Who Democratic voters choose to be their standard-bearer in the 2020 election remains to be seen. But whoever wins the nomination will have successfully convinced voters that their resume and rhetoric are proof that they are the most committed to enacting the new platform of the left.
But what if a commitment to progressive policies and ideals is the wrong place to be assessing 2020 candidates? What if the true test of each candidate's commitment to universal health care and decarbonization isn't how long they've supported these ideas, but how far they're willing to go in fighting for them?
This was raised by New Yorker staff writer Osita Nwanevu the other day, when he took to Twitter and tossed out a simple question for Democratic voters, activists, pundits and elected officials: Why aren't the Democrats talking about killing the filibuster?
For those who need a refresher, the filibuster is an obstruction motion that can be taken by a minority of senators to stall debate on a piece of legislation or a nominee for a high-level office. When the filibuster is invoked, 60 Senate votes are required to overrule it. (The 60-vote rule was also in effect for judicial appointments, until 2013, when then-Senate Majority Leader Harry Reid amended the rules to allow a simple majority vote to confirm judicial appointments — the so-called "nuclear option.") Even if the Democrats win a supermajority in 2020, the filibuster could be the death of every legislative idea that the Democrats aspire to ratify. Why? Because whether or not they take control of the Senate, the Democrats are extremely unlikely to hold a whopping 60 seats.
Before anyone shouts "Blue Wave 2020!" remember that the Senate apportions two seats to every state, which benefits low-population rural states. These states generally vote red, which is exactly what happened in the recent midterms. And given that those midterms were the first big "test" of whether Donald Trump's conduct in office would have negative ripple effects for Republican members of Congress, the verdict is in: Almost every Republican senator was re-elected, and Republicans will now hold 53 seats in the Senate (up from 51).
Democrats still haven't gotten over their compulsion to "take the high road" and strive for bipartisanship at all costs.
As long as the filibuster remains, a closely divided Senate poses enormous risks to the new left platform. So why isn't this topic at the forefront of 2020 conversations? Why aren't the rumored White House candidates talking more about how ditching the filibuster would restore some balance of power to the Senate and allow for legislative votes that wouldn't be quite so weighted in the Republican Party's favor?
The first and less-concerning possibility is that in rhetorical forums, the filibuster isn't sexy enough to get voters amped for 2020. And it's hard to argue with that. Simple high-concept ideas like green energy jobs programs and government-guaranteed health care don't require much procedural acumen to wrap your head around. Explaining the filibuster problem requires some footnotes.
But the more likely and problematic reason why Democrats aren't touching the filibuster is that as a party, they still don't appear to have the stomach for such an assertive power play.
Yes, some progressive Senate Democrats such as Elizabeth Warren, Sherrod Brown, Kirsten Gillibrand and obviously Bernie Sanders have advocated more tenaciously for the progressive reforms that voters want. But this combative spirit has been absent from the old Democratic Party's playbook. (See Senate Minority Leader Chuck Schumer's recent offer of $1.6 billion to help build Trump's stupid border wall.) The very concept of killing the filibuster might even pose something of an existential conflict for several Democratic politicians.
Brinkmanship may be ugly, but it is the reality of how power works in today's politics.
During the Obama years, most of the Democratic Party leadership (including Obama) conducted themselves as the stewards of procedural bipartisanship, even as the Republicans embraced cold brinkmanship under Sen. Mitch McConnell's leadership, whose strategy was to obstruct the entire Democratic Party agenda. And yet, the Democrats took compromising measures to ensure that the GOP felt included as legislation like the Affordable Care Act came together. It was a misguided extension of the party's diplomatic nature during a time of unprecedented brinkmanship, and the Republicans almost never reciprocated, even after they won a supermajority in 2016.
The trouble is that the Democrats still haven't gotten over their compulsion to "take the high road" and strive for bipartisanship at all costs. And if the 2020 Democratic candidates decline to go after the filibuster — in the interest of being charitable and making Republicans feel like they've still got a seat at the table — there will be a significant cost paid by Democratic voters. They'll watch as the important legislative ideas put forth by Democrats are squashed in the GOP Senate, relentlessly.
Running on big ideas like single-payer health care and reducing carbon emissions, without targeting the filibuster, is like planning a road trip when your car has a busted head gasket. To campaign for them, without even talking about how you will address the GOP's unfair Senate advantage, is a profound disconnect from reality.
Brinkmanship may be ugly, but it is the reality of how power works in today's politics. It's the cynical course that the Republican Party has chosen, with no illusions, and this has reset the game. The Democrats could (and should) perform their own reset by taking on the filibuster.
Anything less would be cruel charade, and a waste of historic grassroots momentum.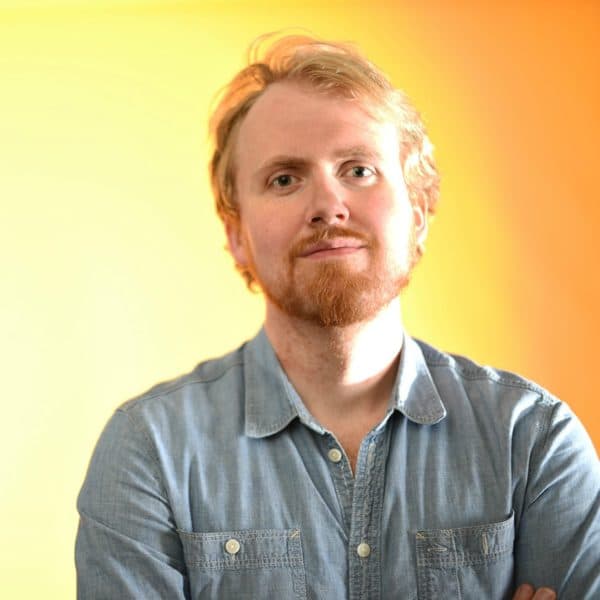 Miles Howard Cognoscenti contributor
Miles Howard is a freelance writer who covers culture, travel and transformational politics.