The Title X 'Gag Rule' Plays Politics By Attacking Women's Health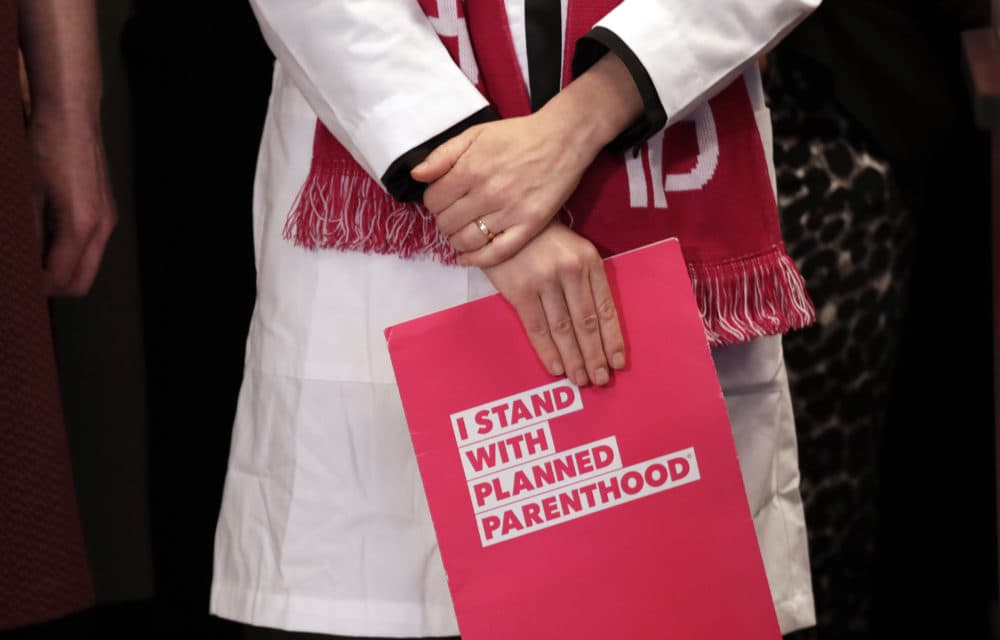 This article is more than 3 years old.
For years organizations have been prohibited from using federal funds to pay for abortions, but a new rule issued by the Department of Health and Human Services now goes one step further, mandating that clinics providing abortion referrals to patients will be ineligible for federal Title X funds.
While health care professionals will still be able to talk to patients about abortion, they will not be allowed to tell them where they can actually have the procedure. As the Guttmacher Institute explains, "The rule eliminates the Title X program's long-standing guarantee that all pregnant patients receive neutral, factual and nondirective information on all their pregnancy options (including parenting, adoption and abortion)."
This is just one of the provisions of a policy that, unless overturned in court, will jeopardize the health care of the 4 million people currently covered by the Title X program.
So let's call this new rule what it is: an attack on women, particularly low-income women.
It puts clinicians in the untenable position of either violating medical ethics by withholding information from their patients, or being expelled from a federal program intended to ensure that people struggling to make ends meet can still access contraception, sexually transmitted disease testing, cancer screenings and other essential reproductive health care. By requiring clinics that offer abortions to maintain separate books and establish "physical separation" between abortion and any other medical services it provides (such as requiring separate entrances and exits, hiring separate staffs, etc.), this rule will make it physically and financially impossible for organizations receiving Title X funds for any reason to perform abortions.
So let's call this new rule what it is: an attack on women, particularly low-income women.
And let's admit to what it is not: an effective measure to reduce the incidence of abortions.
In fact, the opposite is true. Highly-restrictive abortion laws are not associated with lower abortion rates; abortion rates are similar in countries where the procedure is highly restricted and where it is broadly legal. When abortion is legal and contraception widely available (and thanks to Planned Parenthood, the two often go hand-in-hand), the abortion rate declines. When it's illegal and contraception is harder to come by, the abortion rate rises and so does the mortality rate.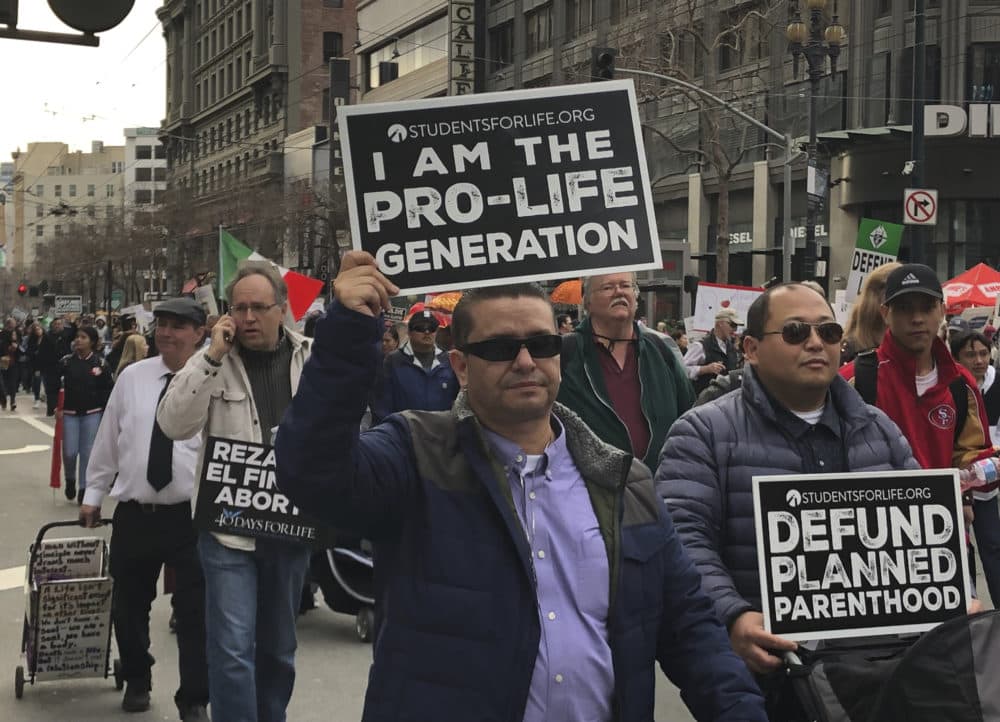 According to the Reviews in Obstetrics and Gynecology,
"Every year, worldwide, about 42 million women with unintended pregnancies choose abortion, and nearly half of these procedures, 20 million, are unsafe. Some 68,000 women die of unsafe abortion annually, making it one of the leading causes of maternal mortality (13 percent). Of the women who survive unsafe abortion, 5 million will suffer long-term health complications. … and abortion-related deaths leave 220,000 children motherless."
Pay attention to that last word, because even the anti-choice site, abort73.com, acknowledges that 59 percent of women receiving abortions have already had children.
By legalizing abortion nationwide, Roe v. Wade had a dramatic impact on the health of American women, dramatically lowering abortion-related deaths and enabling women to have abortions earlier in pregnancy, when the procedure is safest. Indeed, for all of the congressional fervor about late-stage abortions, the Center for Disease Control's 2015 data indicate that 91 percent were performed within the first trimester of pregnancy, and only 1.3 percent occurred at 21 weeks of gestation or later.
And this is not just a health-related issue. Access to contraception had a huge impact on women's earning potential. A 2012 study from the University of Michigan found that by the 1990s, women who access to the birth control pill at an early age had wage gains of up to 30 percent, compared with older women.
No, this latest change to Title X rules is not based on evidence, but on Trump's and his party's increasingly desperate need to pander to the president's base.
According to this same CDC report, the incidence of abortion in 2014 reached a historic low. But sadly, facts play little role in determining the government's actions around this issue. Just as Trump declares an illegal immigration "state of emergency" despite the fact that illegal immigration rates are declining, he is seeking to establish a wall between legal abortion providers and women seeking reproductive health services, even as the abortion rate continues to fall.
No, this latest change to Title X rules is not based on evidence, but on Trump's and his party's increasingly desperate need to pander to the president's base. Some portion of that base comprises evangelical Christians for whom anti-abortion conviction is the singular issue guiding their votes. And (again, not coincidentally) anti-choice religious organizations will benefit from this new policy. Organizations receiving federal funds will no longer be obliged to inform women that abortion is an option. This means faith-based, anti-abortion agencies — including those that oppose any form of contraception, except the ineffectual "rhythm method" — are newly eligible for Title X dollars.
There are domains where science and "faith" can comfortably co-exist, but as with climate change, access to legal abortion and contraception isn't one of them. Subordinate "faith" — in the bible, in fossil fuels, in the sanctity of fetal lives over living beings — to science, and people will suffer.
This rule, as well as the Senate's latest attempt to shame and traumatize women who have had abortions and the doctors that serve them, is beyond reprehensible. It's a showy, manipulative and just plain cruel attempt to pander to Trump's evangelical base and ignore the 67 percent of Americans who support women's right to choose.