Many Parents Try To Buy College Admission. Only A Few Are Charged With Crimes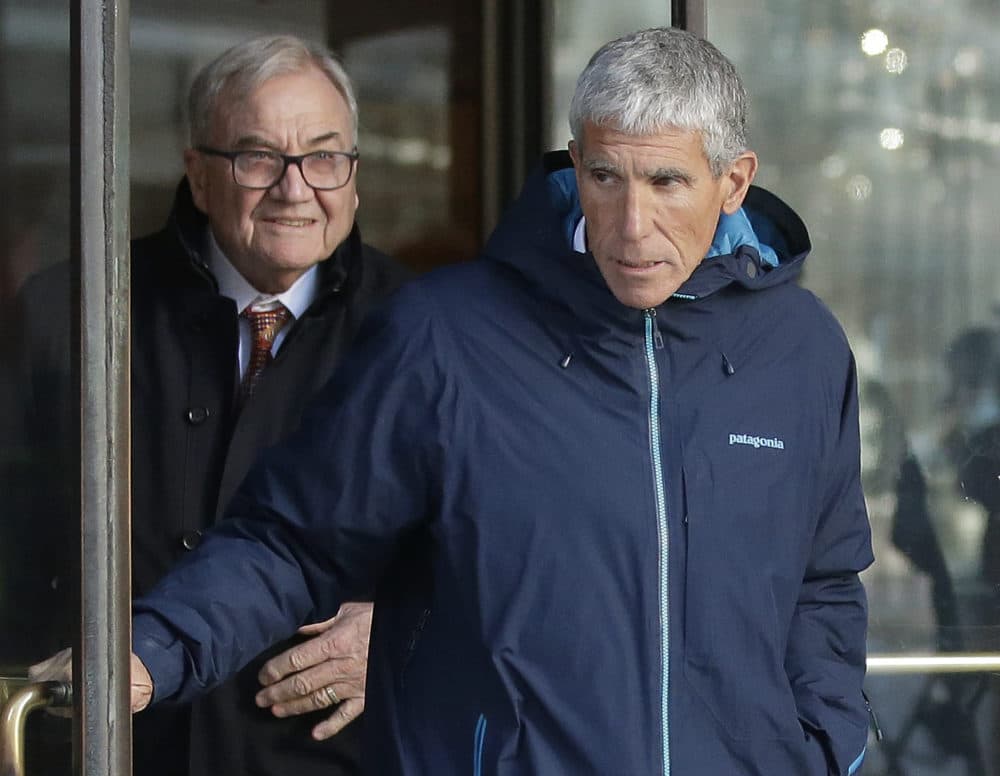 This article is more than 3 years old.
The outrage machine has been working overtime since indictments of 50 individuals in the largest college admissions scandal in history were announced yesterday. How shocking, said every pundit and journalist reporting the story, that wealthy parents were engaging in bribery schemes that included doctored SAT and ACT scores and false claims of athletic achievement and other awards to guarantee admission to elite schools.
Yes, the scope of the charges is shocking. But the breathless response belies the extent to which many of us have become complicit in supporting the dangerously unhealthy infrastructure of the college admissions process.
With increased urgency, parents are bolstering a college consulting industry that is continually fueled by peer pressure. After all, how can parents of means not spend thousands for a college counselor when so many of their child's classmates are doing so? The college prep market -- tutoring, counseling, and test preparation — is an estimated $12 billion industry. And if there is any doubt about this industry's impact, then consider that a college consulting service is suing a mother for the $1.5 million it claims was the contracted amount of its services to help her daughter get into an Ivy League college.

The hypocrisy is everywhere in the admission process, and like much of what is happening in America, the world of higher education is becoming increasingly divided. We see parents going to absurd — even criminal — lengths to get their children into elite schools. At the same time, children of alumni have the privilege of significantly better odds of acceptance than non-legacy applicants, as do children whose parents have made a significant donation to the school. Perhaps the parents who were indicted for spending hundreds of thousands of dollars in bribes would have been better off simply making an outright donation to a university. In several widely reported instances, it has clearly been an effective strategy.
Outside the world of the highly selective universities, however, smaller private colleges and public universities offer significant educational opportunities that would be even more enriched by the enrollment of solid students and grateful parents who would commit to the schools' development needs. Yet too many smaller private colleges are in danger of closing because they lack a base of wealthy donors and tuition cannot support their costs. In too many states, public universities are under-funded and facing ongoing cuts. And as FiveThirtyEight reported, "getting into college isn't nearly as big a challenge as getting out," since only about half of full-time college students graduate within six years.
Parents of means will continue to push their children to run the marathon of over-achievement, notwithstanding the increasingly worrisome data about anxiety and depression in teenagers. What the indictments show us, however, is that in their frenzy to get their children into the "best" schools, these parents paid with their souls, and perhaps their freedom.
The parents who participated in this bribery scandal thought they were buying their children an elite college education, just as they would buy their kids a fancy car in high school or designer clothes for the senior prom. This purchase will have life-long consequences for the children, to be sure, but not the ones the parents sought. Instead, they have paid for access to a college education that will come with a burden of self-doubt and disgrace, and years of trying to separate themselves from the fraudulent persona that their parents created for them.