'Game Of Thrones' Is Our Best Modern Allegory About Politics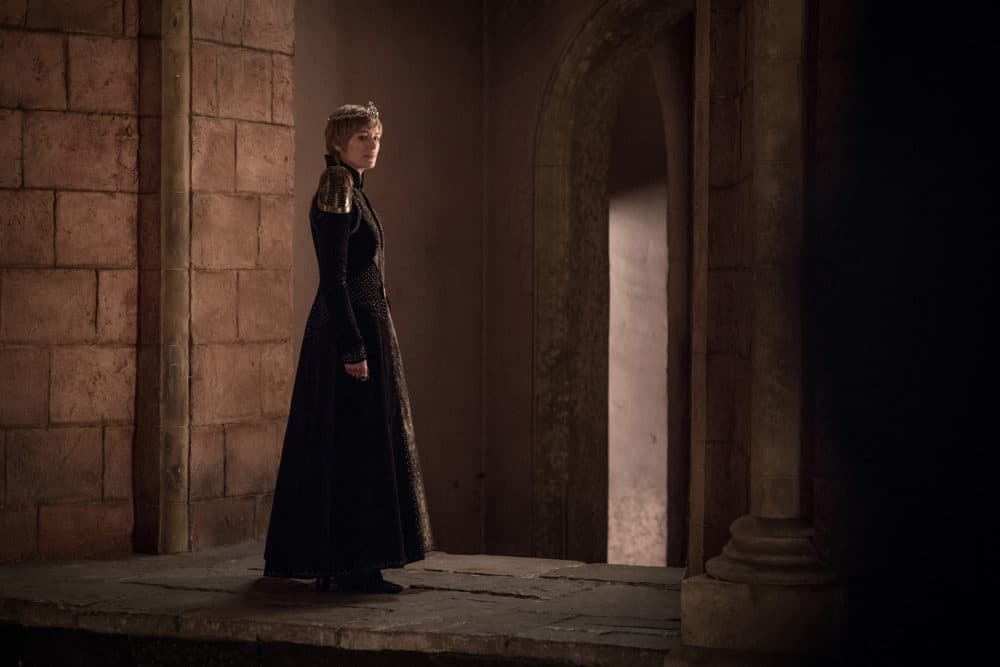 This article is more than 1 year old.
Editors' note: During the final season of HBO's series "Game of Thrones," Joanna Weiss will help us make sense of the parallels between the imaginary world of Westeros and our own. Her first recap will publish on Monday, April 15. This preview includes spoilers.
The first time I saw the publicity materials for "Game of Thrones" — the swords, the hideous metal thrones, the actors in medieval garb — I think I said out loud, "There is no way." I had immersed myself in HBO's gritty realism, in the form of "The Sopranos" and "The Wire." I couldn't imagine caring as much about a fantasy world that seemed tied to the distant past.
Yeah, I was wrong. "Game of Thrones" turned out to be as vivid, emotional, darkly funny and unpredictable as anything in the Golden Age of Television. (The show won me over for good when it killed off its main character toward the end of Season One, sending a message that's rare for TV: Truly anything can happen.)
But what's most compelling about "Game of Thrones" is that it has turned out to be our best modern allegory about politics — exponentially more cynical than "The West Wing," significantly bloodier than "Veep," and, dragons aside, less preposterous than "House of Cards." The power games have only felt more relevant as time passed. Season 1 premiered in 2011, when we thought Washington was more deeply divided than ever. Season 7 ended in the summer of 2017, when we were grappling with a whole new definition of division, and a stark new realization about politics: Truly anything can happen.
"GoT" is exponentially more cynical than "The West Wing," significantly bloodier than "Veep," and, dragons aside, less preposterous than "House of Cards."
And while they're communicating by raven and hanging out with dragons, the "Game of Thrones" characters are also facing issues we contend with in the real word: income inequality (there's a reason there's no love for the Lannisters in King's Landing), gender politics, public safety. Like, there's an actual border crisis in Westeros, and guess what: A Wall doesn't cut it.
For the next six weeks, I'll be watching "Game of Thrones" with an eye toward the power plays, the alliances, the imperfect allegories — and reporting on my findings every week. Please join me to sort it all out! Here are six close-but-not-exactly-parallel situations we should be watching for:
1. How much does family matter? Even in a representative democracy, family ties can be strong enough to, for instance, help you gain security clearance. The Lannisters haven't been quite so successful at sticking together — Tyrion has pretty good reason to switch his loyalties, and even Jaime and Cersei, a sort of hideous, incestuous twist on Javanka, are currently on the rocks. This season should put those bonds to the ultimate test.
2. Identity theft for the win? The NSA — and Facebook's new facial-recognition feature — would be no match for Arya Stark, who has gotten so good at shape-shifting that she managed to sneak into Walder Frey's kitchen and serve him a pie made up of his own sons. Expect her to slip past more security as she works her way through her kill list.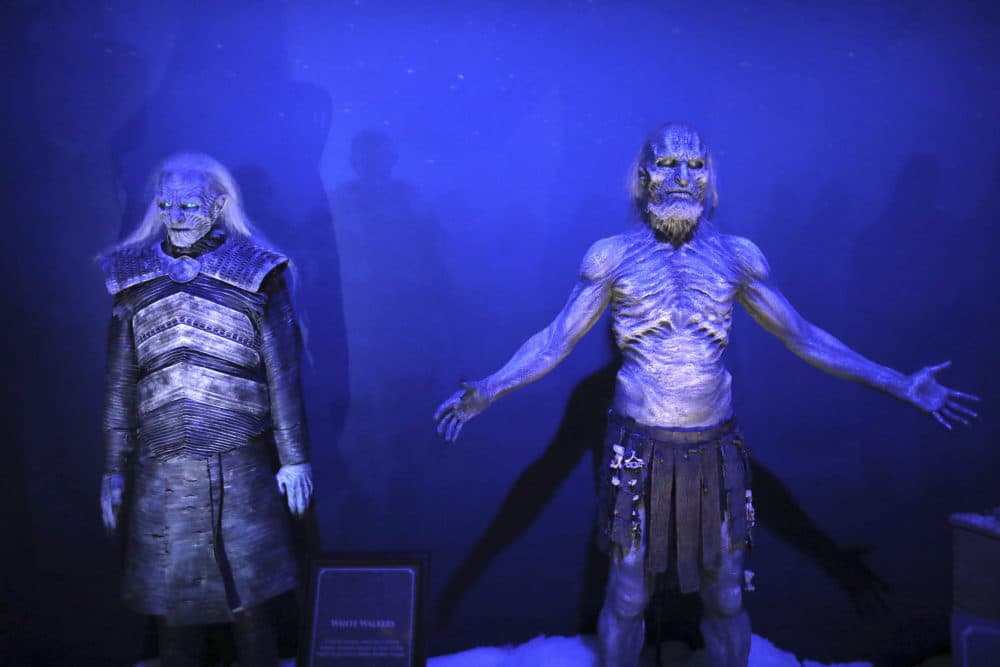 3. Will this be the year of the woman? There's a decent chance that a woman will break the dragonglass ceiling and take permanent possession of the Iron Throne. But hey – not all women are alike! Cersei and Danerys represent two different leadership models: The cynical, cutthroat legacy leader, determined to cling to power; and the young upstart who's savvy with the latest technology (dragons are so old that they're new again) and intent on upending the social order. If Dany had a Twitter feed, it would be "100."
4. Will the people support a nice guy? Jon Snow, perhaps alone among the Westeros contenders, has managed to maintain a reputation for being a good guy: trusting, openminded, a coalition-builder. It hasn't always worked out for him so well; there was that time he was attacked by his own men and died. But resurrected Jon is still the show's purest example of the guy who hasn't let cynicism corrupt him — yet. Will the people fall in line behind the "Beto" of Westeros?
5. Will religion hold sway over politics? Speaking of Jon's resurrection, Melisandre's mysticism, her fierce allegiance to Lord of Light, has proved to be a powerful political factor. Her hold on Stannis Baratheon was so severe that he got him to — well, I can't even talk about the fate of his poor daughter, Shireen. Suffice it to say that religion and politics mix just as controversially in Westeros as they do in reality.
6. Can humanity fight the Big Bad? Like a certain planet we know, Westeros faces an existential threat — I'm not the only one to see the White Walkers as a metaphor for climate change — that should motivate the not-yet-undead and band together in common cause. Will the leaders be wise enough to drop their tribal fealties and do what's right? Given human nature, probably not. Then again, this is "Game of Thrones," where truly anything can happen.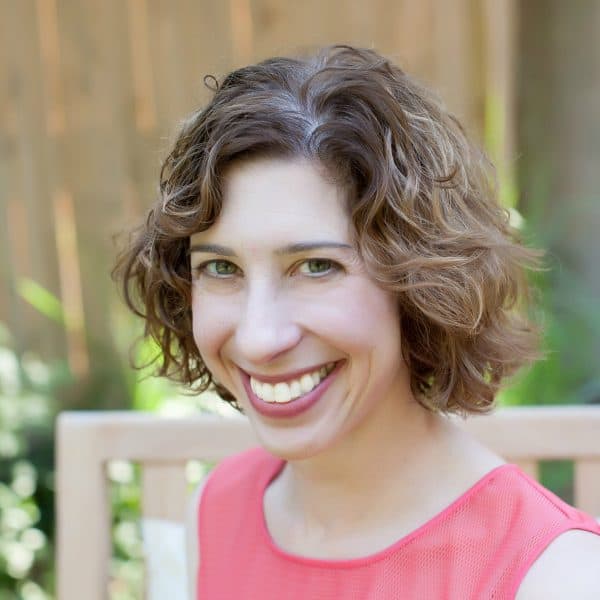 Joanna Weiss Cognoscenti contributor
Joanna Weiss is the editor of Experience Magazine, published by Northeastern University.