Why You Should Care About Ebola In Congo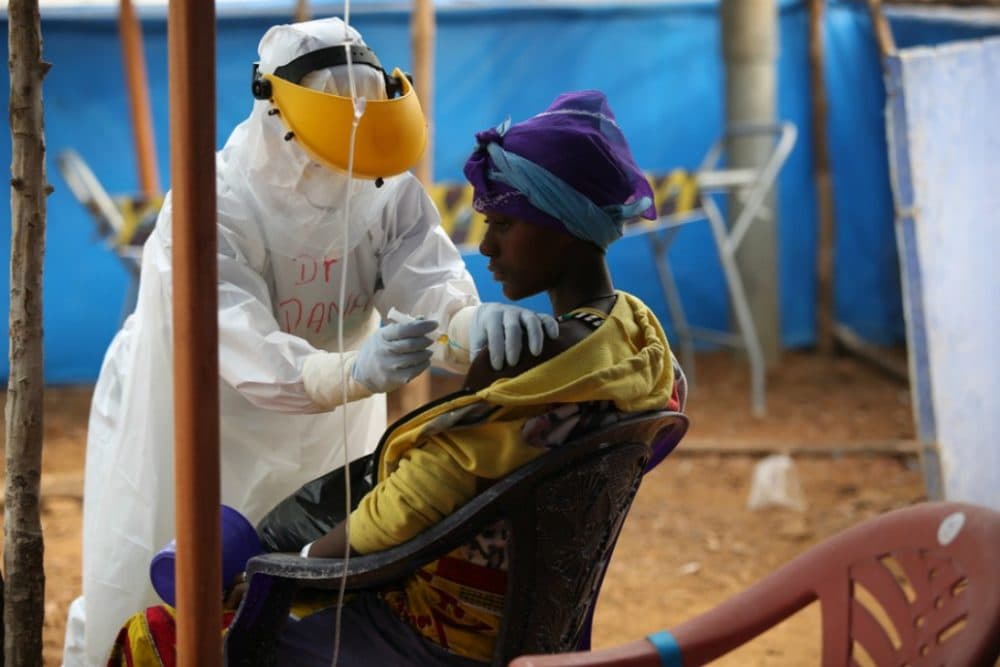 This article is more than 3 years old.
The Ebola outbreak in the Democratic Republic of Congo (DRC) erupted just over a year ago. It is difficult to imagine a more challenging place to provide care than an Ebola outbreak in the middle of a war zone.
Reporting in the U.S. press continues to focus on community members' attitudes towards health care, their ignorance and their reliance on traditional healers, or — as they are more commonly referred to — "witch doctors." Those critiques seem to be contagious; they were just as prevalent during the Ebola outbreak in Sierra Leone, in West Africa, where I have been helping to lead Partners In Health's efforts since 2014, as we moved from Ebola response to rebuilding the nation's health system.
Though community attitudes and the decisions of individuals contribute to how outbreaks spread, a broken health system seems to be the single largest contributor to how susceptible a country might be to an outbreak, and how quickly it can be stamped out.
During the West Africa outbreak, which was considerably larger and more deadly than the outbreak in Congo, most people who fell ill never had Ebola. Early on, sick patients waited days, sometimes weeks, for laboratory tests. When someone showed symptoms of Ebola, they were sent into a "holding unit," hastily constructed tarpaulin-walled units, where it was hot and often crowded with make-shift cots.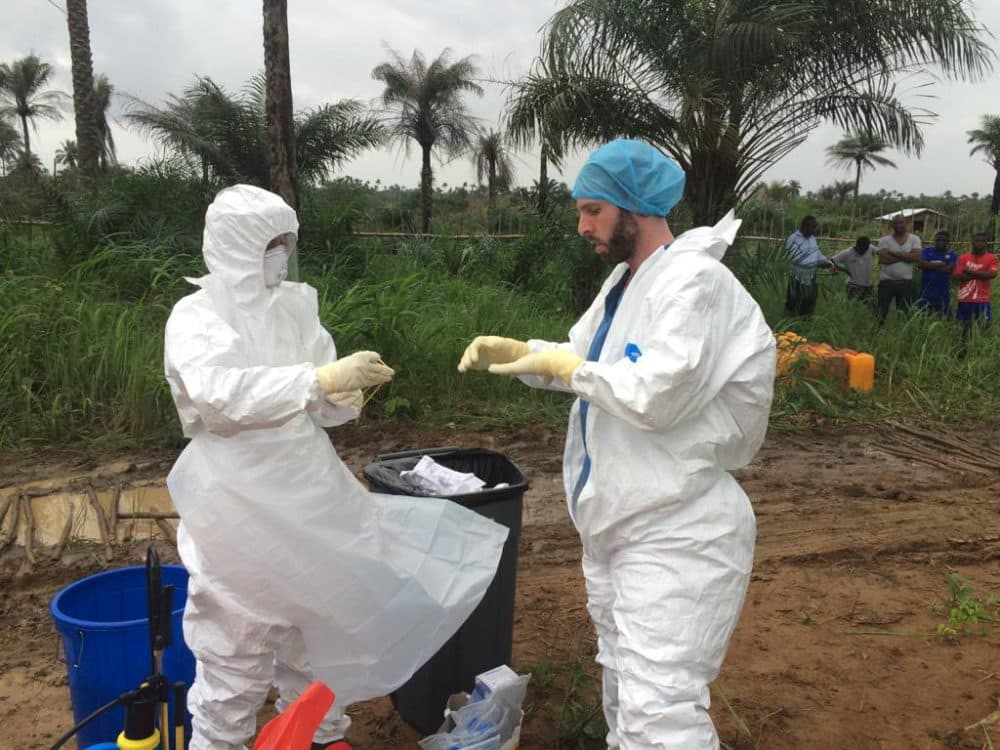 Unfortunately, the symptoms of Ebola resemble many other diseases prevalent in the region and all sick people with Ebola-like symptoms were held in the same room, increasing the likelihood of transmission within the facilities themselves.
The top priority in Sierra Leone was to contain the spread of the outbreak, rather than treat those who fell ill. And the patient experiences inside these units, which were largely absent of any care, made it back to community members. People who fell ill faced a choice. Did they go to a facility, or did they hide? In Congo, where violence has besieged health care facilities, it is easy to understand why a Congolese person might stay at home.
One of the key reasons Ebola spread so rapidly in Sierra Leone, Liberia and Guinea was that those countries' health systems were woefully under-resourced to respond to basic health needs, let alone an outbreak of a deadly infectious disease. In Congo, the number of people who have access to comprehensive care is not just low — it's basically zero.
Total annual spending on health care in the United States was over $9,000 per person in 2016. In Sierra Leone, it was roughly $107 per person. In Congo, it was just $20. Headstone epitaphs in Sierra Leone or Congo should read, "No electricity to keep donated blood cold" or "Only one ambulance for 500,000 people."
The health systems are also dramatically understaffed. In Sierra Leone, 7 million people are served by only 150 doctors. (Compare this to the 7 million people in Massachusetts served by over 20,000 doctors.) True outbreak prevention in places like Sierra Leone and Congo will come only if investments in the training of health care professionals are made over years and decades.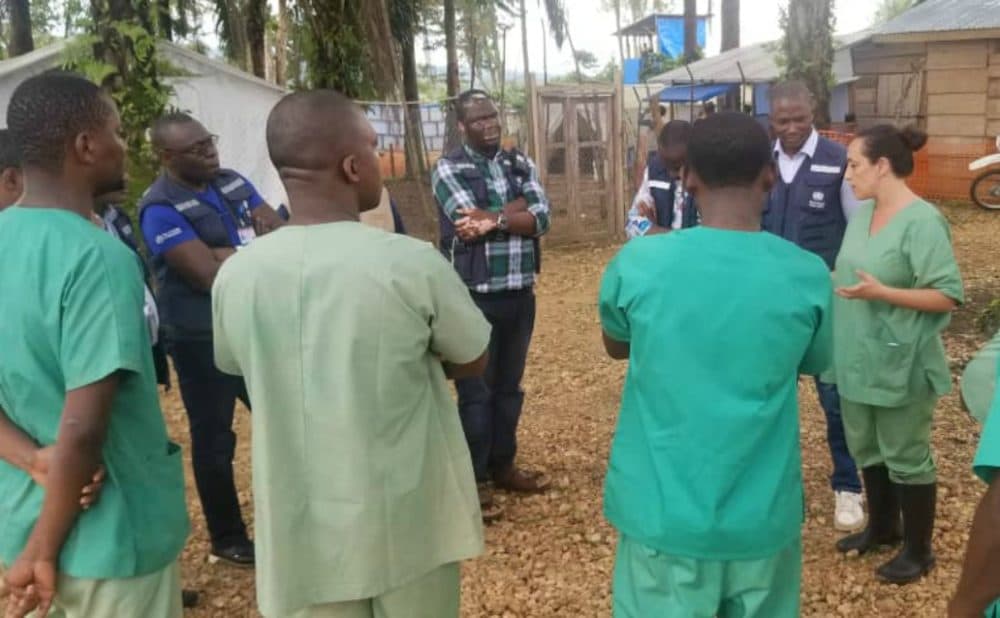 We should also pay attention when community members trust traditional healers more than doctors and nurses. In the absence of robust health systems, communities have developed their own health systems, which may have some benefit, but are poor substitutes for robust health care — especially if you have Ebola, or need surgery.
As we've seen during past global outbreaks, only a fraction of funding pledged by the international community will ever materialize. Of the more than $4 billion committed to West Africa to fight and recover from Ebola, only $1.3 billion has been disbursed. And though claims of government corruption fuel cynicism about why aid fails, almost none of the money that arrives in these countries gets into the hands of the government at all. Where does it go? To private contractors and NGOs, whose priorities are often short term, and delinked from government control, oversight and strategies.
If we really want to help during emergencies, we must hold donors around the world accountable to the commitments they make, and ensure that the governments of affected countries receive adequate support to respond to these crises.
... a broken health system seems to be the single largest contributor to how susceptible a country might be to an outbreak
America has a role to play. One of the greatest global health funding mechanisms was implemented by President George W. Bush, who created the President's Emergency Plan for AIDS Relief (PEPFAR), which helped millions of people dying from HIV/AIDS access treatment. We need similarly bold and comprehensive aid packages for strengthening public health systems in poor countries — ones that fund training for the next generation of doctors and nurses, improve supply chains for essential medicines and build public teaching hospitals and clinics and other essential health infrastructure. Such a program would be a long-term commitment, untethered from a specific emergency.
Some Americans may argue that we don't have a responsibility to fix health care in far-off places. President Donald J. Trump might be among them. The afternoon after Congo declared its latest Ebola outbreak, he cut $252 million for global disease prevention funding because it was "no longer needed."
But even people who do not see this as a moral imperative should see it as a national security issue. Epidemics should worry us more than terrorists: tuberculosis, unlike Ebola, is airborne, and Congo has among the highest TB rates in the world. That impacts us all.
Investing in robust health systems is an additional step to protect Americans from the scourge of Ebola, drug-resistant TB and other highly infectious, life-threatening contagions. Even if Ebola is swiftly contained in Congo — which I hope is the case — a lot more work and investment is required to prevent the next outbreak, and to ensure that no one who could be saved by tools readily available in a rich country, dies in a poor one.