Why I Changed My Mind On The Reparations Debate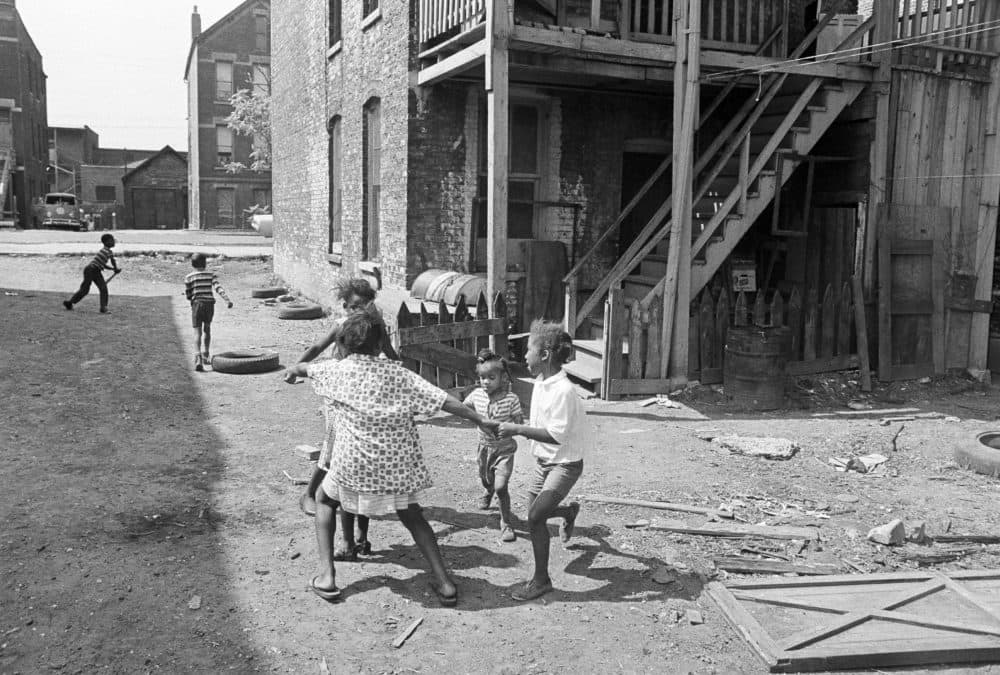 This article is more than 3 years old.
"I believe we ought to do all we can and seek to lift ourselves by our own bootstraps," Martin Luther King, Jr. said in a 1967 interview, less than a year before his assassination. "But it's a cruel jest to say to a bootless man that he ought to lift himself by his own bootstraps, and many Negroes by the thousands and millions have been left bootless as a result of all these years of oppression ..."
The video of that interview made the rounds last week as a Congressional sub-committee held hearings on H.R.40, loosely referred to as the "Reparations" bill. The proposal is quite modest. It does not call for the federal government to write a big check to black Americans by way of atonement for slavery. Rather, "This bill establishes the Commission to Study and Develop Reparation Proposals for African-Americans. The commission shall examine slavery and discrimination in the colonies and the United States from 1619 to the present and recommend appropriate remedies."
Former Congressman John Conyers introduced this legislation every year for 25 years until his retirement in 2017, but it never made it to the House floor for debate, regardless of which party held the majority. That fact alone — that aversion to discussing one of the defining elements of our collective history and its sequelae — should tell us something. Contrary to the claim made by Mitch McConnell and others that slavery and its legacy is old news, has been remediated, and has no contemporary impact, the issue is as vital now as it was 150 years ago.
Here are just a few facts to support that claim.
As of 2016, the average white household had more than 10 times the median wealth of a black household, and this gap is not due to differences in behavior or even in education. Rather, according to a recent study, "… on average, black households with a head who holds a college degree have two-thirds of the wealth of White households with a head who never finished high school." In other words, this gaping income differential isn't limited to poor and working class people. Black, Hispanic and Native American MBAs graduating from elite business schools end up earning anywhere from $65,000 to $97,000 less than their white peers.
Contrary to the claim made by Mitch McConnell and others that slavery and its legacy is old news ... the issue is as vital now as it was 150 years ago.
But beyond income, the past and current discrepancy is a consequence of discrimination in the selling and financing of property to black people.
At the end of the Civil War, Union General William Tecumseh Sherman issued an order mandating the seizure of roughly 400,000 acres of land formerly belonging to Confederate landowners and its redistribution to the enslaved people who'd worked it. But though the country's nearly 4 million emancipated slaves were famously promised "40 acres and a mule," Southern sympathizer Andrew Johnson, Lincoln's successor, rescinded the order in the fall of 1865. The confiscated property was returned to its original owners, the very people who had declared war on the United States.
This particularly consequential form of discrimination continued well into the 20th and 21st centuries. From the 1930s to the 1960s, "contract lenders" bought homes at deeply depressed prices, sold them to black buyers who couldn't get conventional mortgages, held on to the deeds until the "contract" was paid, or more typically, evicted the buyers if they missed even a single payment, keeping the down payment and all of the buyer's equity in the property.
Then, as Ta-Nehisi Coates explains in "The Case for Reparations":
"It was the [federal] Home Owners' Loan Corporation, not a private trade association, that pioneered the practice of redlining, selectively granting loans and insisting that any property it insured be covered by a restrictive covenant — a clause in the deed forbidding the sale of the property to anyone other than whites. … Like the Home Owners' Loan Corporation, the Federal Housing Administration initially insisted on restrictive covenants, which helped bar blacks and other ethnic undesirables from receiving federally backed home loans."
Fast forward 50 years to the 2008 financial crisis, and, as Coates documents, "Black home buyers — even after controlling for factors like creditworthiness — were still more likely than white home buyers to be steered toward subprime loans."
Lynching, Jim Crow laws, the initial denial of Social Security and unemployment insurance to farm workers and domestics (jobs predominantly filled by blacks in the 1930s and '40s), maternal mortality rates, police brutality, wholesale incarceration — the litany of oppression is long, documented, and continually growing. But underlying it is the kind of pervasive discrimination that began with slavery and merely took new shape with each new decade.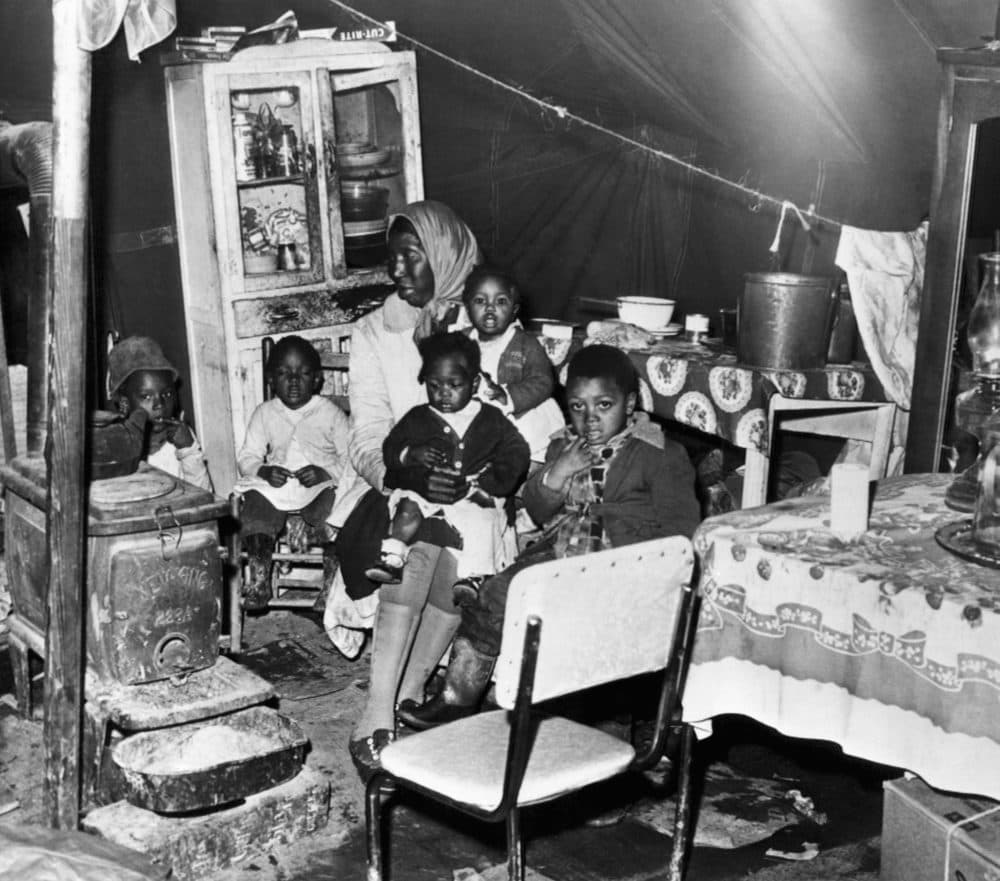 That's why Texas Congresswoman Sheila Jackson Lee has re-introduced H.R. 40.
Like most white Americans and many black ones, I was uncomfortable with the notion of reparations in the form of a one-time payout. I saw this approach as one-part pacification, one-part discrimination against Native Americans and the poor people of every shade and heritage who are falling farther and farther behind. I worried about the financial implications of a massive settlement when we have so many other national priorities.
In the course of researching this column, my view has changed. I've come to understand that when people are systematically denied the right to own homes and land, they are effectively denied the ability to accumulate and transfer wealth. They are handicapped, exponentially more with each generation, making the much vaunted "level playing field" unachievable.
I still don't favor a one-time cash settlement. But I oppose it less because I think it unfair and more because I doubt it will be an effective remedy. A systemic problem requires a systemic solution.
The point here is not to somehow try to compensate for wrongs committed, but to rectify them.
Some, like Cory Booker, have proposed a "baby bond" plan that would create a trust account for every newborn child, that they can access when they are old enough to attend college or buy a home. Poorer children would receive larger contributions, nearly $50,000 in some cases. Others, such as economist William Darrity Jr., have floated proposals for college admissions based on a random selection from among a pool of people who all meet some basic set of requirements, thereby minimizing the influence of a high school's prestige, the parents' donations and other non-performance-based metrics.
These are not race-specific programs, but are effectively race-conscious. By disproportionately benefitting the least wealthy Americans, they will affect many people of color. And after centuries of policies and practices disproportionately favoring the most affluent, this may be palatable even to those who bristle at the notion that they have accrued any privilege by virtue of being white.
The point here is not to somehow try to compensate for wrongs committed, but to rectify them. We need to illuminate our history as a country and, as the term "reparations" suggests, fix what past and present generations have so profoundly and repeatedly broken.