Gov. Baker's Telecommuting Push Is Regressive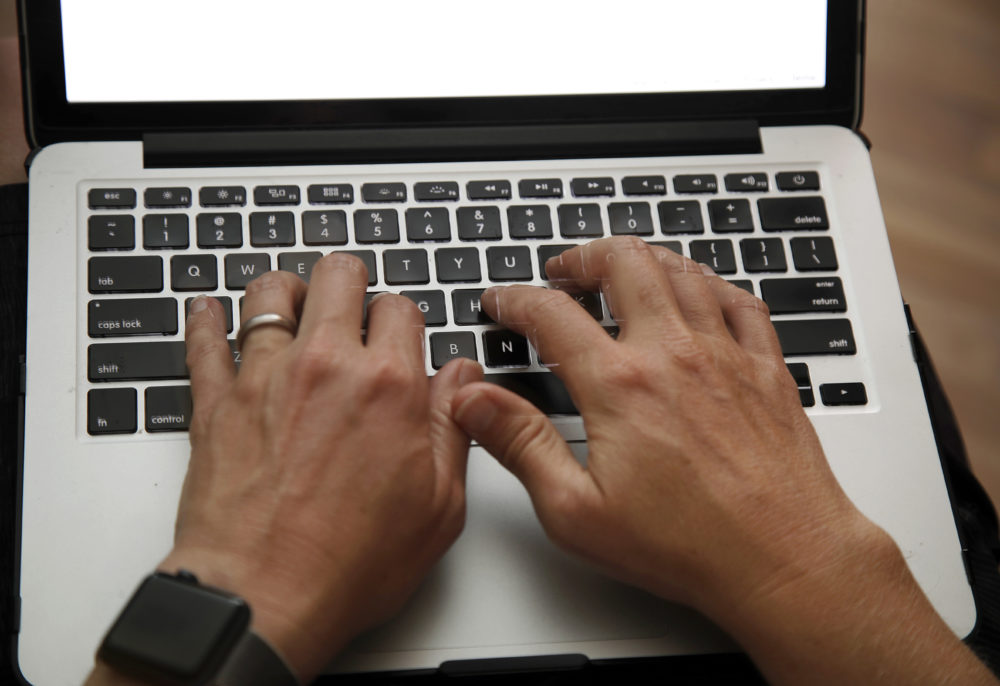 This article is more than 3 years old.
He said change was coming when the Red Line derailed back in June. Sure enough, on Thursday, Gov. Charlie Baker unveiled an $18 billion plan to invest in statewide transit infrastructure.
At a glance, Baker's plan is pretty on-brand for a moderate Republican governor who hasn't exactly been an advocate for equitable public transportation: the $5.7 billion that would be allotted to MBTA repairs and improvements (plus the paltry $330 million for regional transit authorities) is overshadowed by the $10.1 billion that Baker wants to commit to highway construction projects.
But the real brass ring of Baker's transit plan is a tax credit that will be given to businesses that offer telecommuting as a job perk.
Here's how it would work: Employers would receive a $2,000 credit for each worker whom they allow to work from home. The logic here — and that's putting it generously — is that telecommuting would alleviate congestion by taking cars off the road and bodies off the trains and buses that are currently rotting from decades of state disinvestment.
Slipping telecommuting incentives into a state transportation package is essentially turning to the private sector for transit solutions.
This telecommuting proposal is the most "innovative" piece of Governor Baker's plan to solve the transit crisis that's driving so many Massachusetts residents to tears and into rage spirals each week. At least, that's how it will appear to anyone who prefers "outside-the-box" thinking over less sexy but more effective approaches like investing in public transit with the scale and urgency that any transit crisis requires. But Baker's telecommuting line item does deserve our consideration — not the good kind of attention that Baker is no doubt hoping for, but scrutiny for its toxic implications.
Slipping telecommuting incentives into a state transportation package is essentially turning to the private sector for transit solutions. This is the opposite of what Massachusetts should be doing to remediate chronic underfunding of transit infrastructure. One of the most salient cases for funding and expanding access to public transportation (not just in Boston, but also in central and western Massachusetts) is that it would improve road congestion — which is exactly what Baker aims to accomplish with his telecommuting gambit. But the crucial difference between these approaches is that most state residents (and businesses!) would benefit from public investment, while only the private sector and a handful of rarefied remote workers would enjoy dividends from Baker's plan.

But the real ugliness of Baker's telecommuting idea is the message it sends to people outside of the Boston area: Don't come here. Offering more people access to affordable and reliable public transportation would thread the needle of improving congestion while still allowing easy access to places like Boston that are rich with job opportunities and cultural and recreational amenities. But of course, this would involve the kind of revenue-funded transit improvements that Baker has bent over backward to avoid. Targeting the flow of humans that cycle in and out of Boston each day — as opposed to the insufficient transit systems people use to get here — is convenient for any governor who doesn't want to index the state gas tax, or raise tax rates on his corporate donors.
As a remote worker myself — and as a journalist covering recreation in cities beyond Boston — it's tough to overstate how regressive Baker's approach looks.
In the last decade, we've seen traffic-afflicted states like Washington and California double down on transit investment and rapidly expand the footprint of their train and bus networks. Los Angeles is aggressively building out its subway system to reach long-neglected neighborhoods like Westwood, and Seattle's transit expansion includes erecting an unprecedented "floating" light rail bridge across one of its busiest highways.
This gets to a fundamental idea that's growing in popularity these days — that access to affordable, reliable transportation is a human right and essential to a good quality of life. Local transit advocates such as Boston City Councilor Michelle Wu and Sen. Eric Lesser have resoundingly made this case, year after year, and yet, rather than embracing that idea and focusing on expanding mobility for Massachusetts residents, Baker has decided to frame human mobility as part of the problem we're dealing with.
And it won't work. Just consider how weekend traffic in Boston has worsened over the last couple of decades. Telecommuting incentives are not going to keep people from venturing into town. Life for an average Massachusetts resident is more than schlepping to work each day. There's visiting friends and family, strolling through the public gardens at dusk, slugging down a lukewarm lager at Fenway Park, stocking up on frosted wedding cookies in the North End, and simply being here for events like Marathon Monday — events that get to the heart of what it means to live in a society.
Everyone should have the means to experience that.