Report: Greater Boston Has America's Worst Rush-Hour Traffic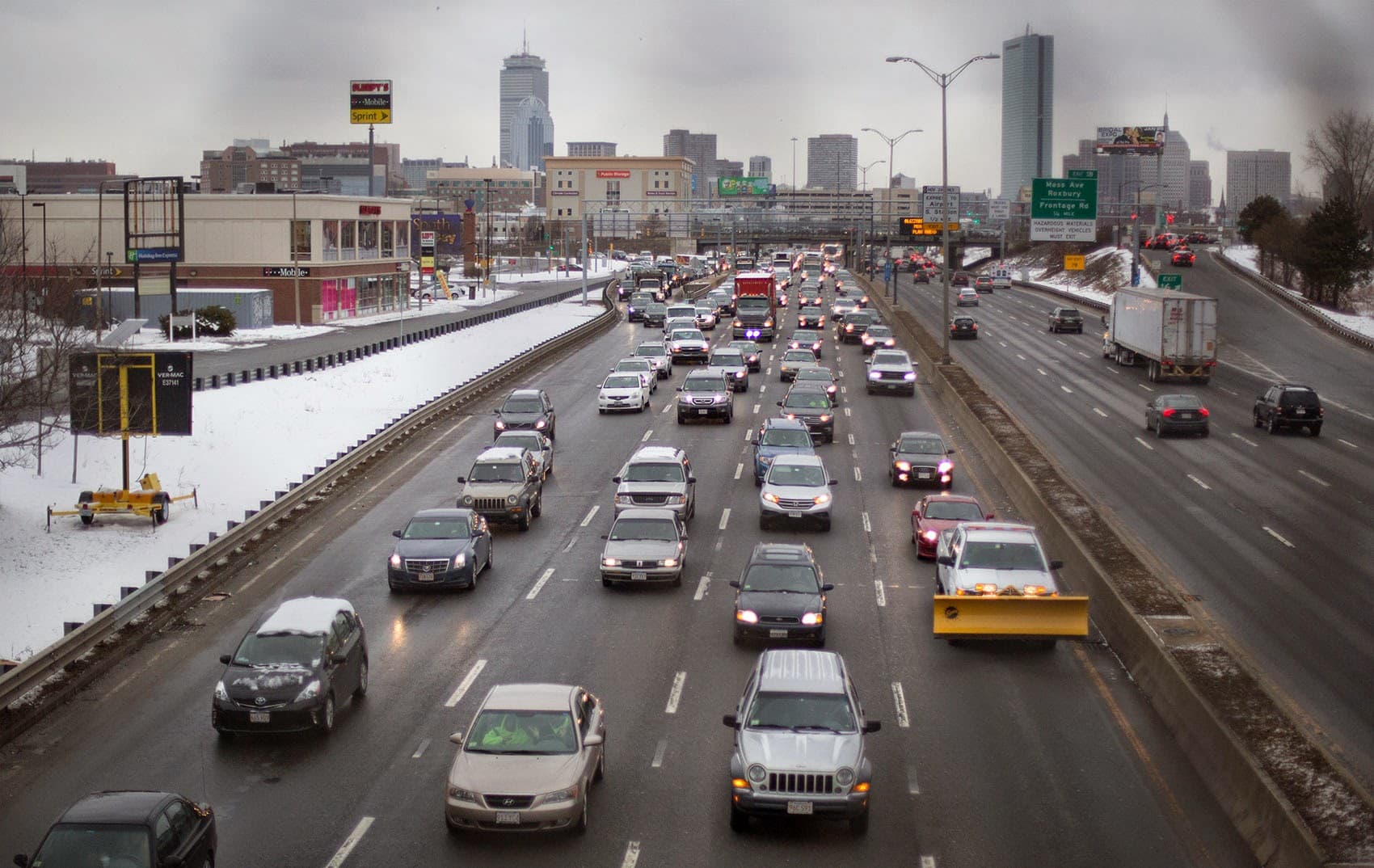 This article is more than 3 years old.
A week after the latest sports championship parade, Boston gets another title. This one, though, is unwanted.
Greater Boston has the worst rush-hour traffic among 60 urban areas in the United States, according to the latest annual report from the transportation analytics firm INRIX.
The region's drivers who traveled last year during the worst parts of the morning and afternoon commutes "lost" 164 hours to congestion, INRIX calculated. That's worse than Washington, D.C., Chicago, Seattle and New York City, which round out the top five.
---
Like what you're reading? You can get the business latest news (and other stories Boston is talking about) sent directly to your inbox with the WBUR Today newsletter. Subscribe here.
---
Additionally, compared with the other urban areas, Greater Boston drivers who commuted during peak gridlock "experienced the greatest costs from congestion at $2,291 a year," the report said. For the area at large, the total annual cost of congestion added up to $4.1 billion.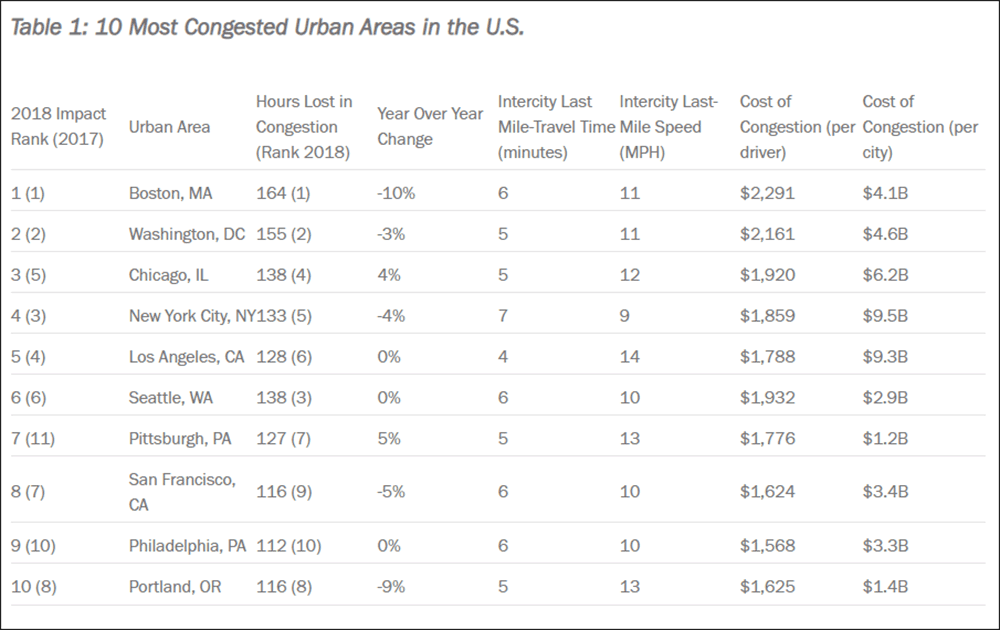 INRIX cautions that its methodology changed with this new report, as it focuses more specifically on severe rush-hour traffic. Last year, with the old methodology, Greater Boston checked in as the seventh-most congested urban area in the U.S.
The analytics firm says that city age, density and geography are factors for traffic during peak times.
As The Boston Globe notes, some transportation advocates say INRIX's methodology disadvantages dense cities like Boston, since a drive could be more congested, but shorter overall than a trip in a sprawling region.
"Another traffic scorecard is claiming a 60 minute uncongested commute is far superior to a 10 minute congested one," Beth Osborne, the director of Transportation 4 America, said on Twitter.
Added state Transportation Secretary Stephanie Pollack, when speaking with the Globe: "All this report does is say, 'What is the difference between essentially the speed limit and how fast you're going?' What people care about is their total commute time."
The Department of Transportation is in the midst of a six-month study of the region's traffic, eyeing ways to help alleviate it.
"We didn't really need a report from INRIX to tell us that congestion is a growing problem in Massachusetts, particularly in Boston," Secretary Pollack told State House News Service. "I think our goal is to understand why. Why is congestion worse? Because then for every why, there's something we can do differently."
Research has shown that ride-hailing services like Uber and Lyft are exacerbating traffic in many urban areas. A 2018 survey of ride-hailing passengers, by a Greater Boston planning agency, came to the same conclusion.
The INRIX analysis found that I-93 southbound, stretching from the Mass. Ave. Connector to Braintree, is among the most congested roadways in the U.S.
A WBUR survey in 2016 found that nearly 1 in 6 residents said they had considered leaving the region to get away from the traffic.
Commuting long hours has been linked to various negative health effects, like heart disease, and car travel has a major impact on greenhouse gas emissions.
In Massachusetts, the transportation sector accounts for more than 40 percent of emissions. In December, Massachusetts joined in a multi-state compact to try to reduce transportation emissions.