This Is The Only Jeffrey Epstein Conspiracy Theory That Holds Water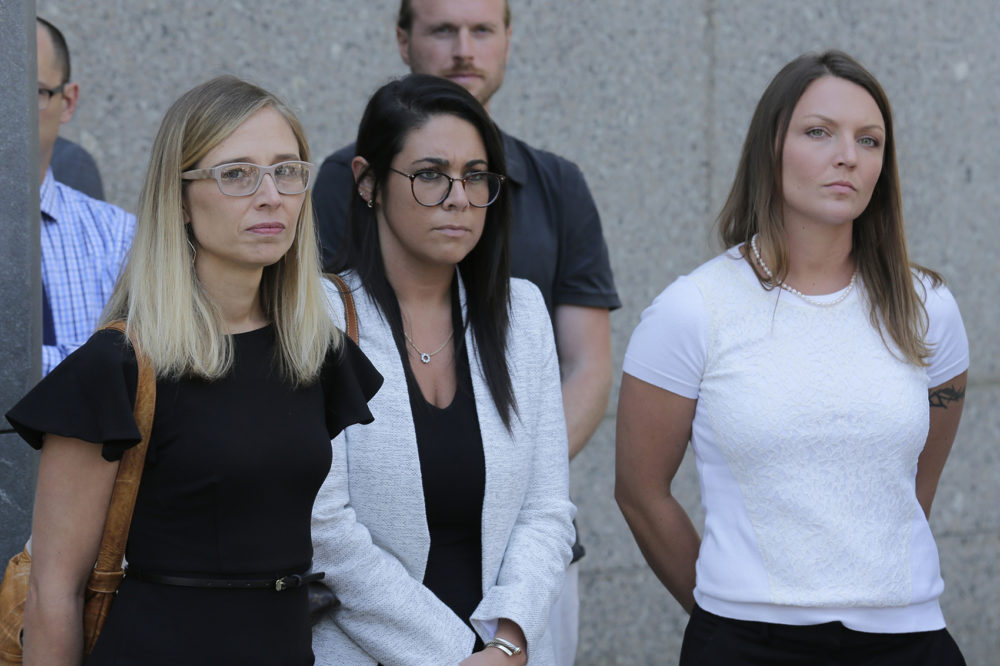 This article is more than 3 years old.
With conspiracy theories about Jeffrey Epstein's presumed suicide now swirling, furthered by President Trump himself, it is important to return the focus to Epstein's victims and the culture of power, influence and sleaze that enabled him to get away with hurting them.
What will justice look like now for his victims?
The conspiracy theories, though factually inaccurate, get something right. They reveal a connection that was hiding in plain sight. Epstein allegedly sexually abused teen girls while he moved in circles of extreme wealth and he furthered his access to power by trafficking girls and women. He enjoyed celebrity status among scientists who tolerated his crackpot plans and eugenicist fantasies, and also with elite institutions to whom he donated in support of those ideas. In 2003, Harvard accepted Epstein's $6.5 million gift to found the Program for Evolutionary Dynamics. Two years later, Epstein was convicted in Florida and the allegations about his sex trafficking of girls became public information.
It is this connection — Epstein's abuse and his ease of movement through privileged spaces — that reveals the bias his victims faced. There is a conspiracy, but it is one that relies on a cruel disregard for women while protecting the men and institutions that enable them to do harm. Misogyny underpins an interlocking system of privilege and oppression. It assures some men will enjoy the benefit of the doubt because it takes that benefit away from the women who accuse them of sexual violence. Misogyny infiltrates institutions and everyday life. It is contrived in every way to prevent women from being able to resist. They were victimized while Epstein got a "sweetheart deal."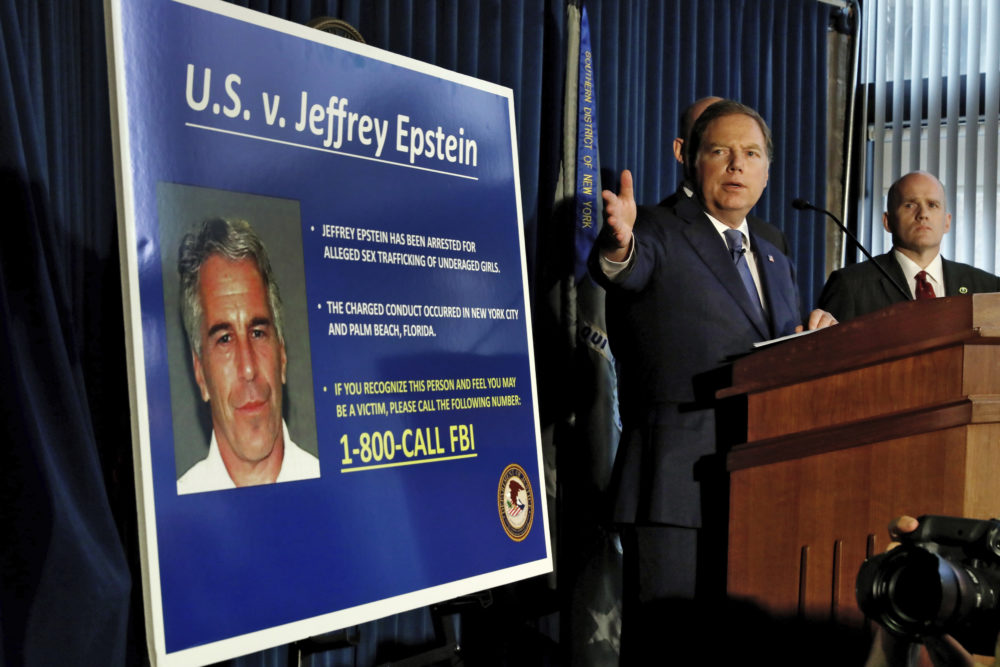 Too often women who bring forward accusations of sexual abuse are dragged through the mud while their abusers evade the public reckoning their actions demand. In the vast majority of cases of criminal sexual abuse, sex trafficking, child pornography, and rape, abusers go free or are given light sentences. The disproportion is stark: men like Epstein are permitted to harm girls and women because they are valued more than the girls and women they abuse.
The #MeToo movement has exposed a litany of boldface names alleged to have been involved in criminal sexual offenses. Social media has seized on the idea that some of these powerful men have had Epstein killed in order to protect their reputations. But we must focus on the right conspiracy and that means prosecuting the conspirators who enabled Epstein and holding those who accepted his donations responsible for their association with sex trafficking.
Something remarkable happened this week when Olympic champion Simone Biles completed a triple-double on floor and a double-double dismount on beam – two feats never successfully executed in women's gymnastics competition. As you'll recall, Biles, the greatest gymnast the U.S. has ever produced, was one of hundreds of athletes who testified that Dr. Larry Nassar sexually assaulted her while she was under his care as a USA Gymnastics physician. Before the same competition, she demanded accountability from USA Gymnastics, the sport's governing body: "We've done everything that they've asked us for, even when we didn't want to and they couldn't do one damn job. You had one job. You literally had one job and you didn't protect us."
Biles's comments remind everyone that the young athletes were exposed to harm by Nassar after he had been accused by them of sexual abuse multiple times. Nassar was protected, not the current or future victims. Instead, they were dismissed and demeaned as Nassar continued.
Epstein was not stopped either. It is plain that many people knew, but Epstein retained the benefit of the doubt because power skews the dynamic of credibility away from girls and women and toward powerful men and the institutions that protect and enable them. Justice means stopping predators much earlier. It requires listening to victims and holding abusers accountable.
There is a conspiracy, but it is against victims of sexual violence. Courts, educational institutions, corporations, religious institutions, politicians and sports organizations routinely fail girls and women. Epstein's reckoning must take place despite his death, and it must continue until the full extent of the conspiracy is exposed and those who participated are held accountable. This is what justice will look like for his victims.
Follow Cognoscenti on Facebook and Twitter.
Correction: An earlier version of this commentary included an incorrect timeline related to Epstein's Harvard donation listed. We regret the error.
This article was originally published on August 14, 2019.