Trump's New Public Charge Rule Hurts My Clients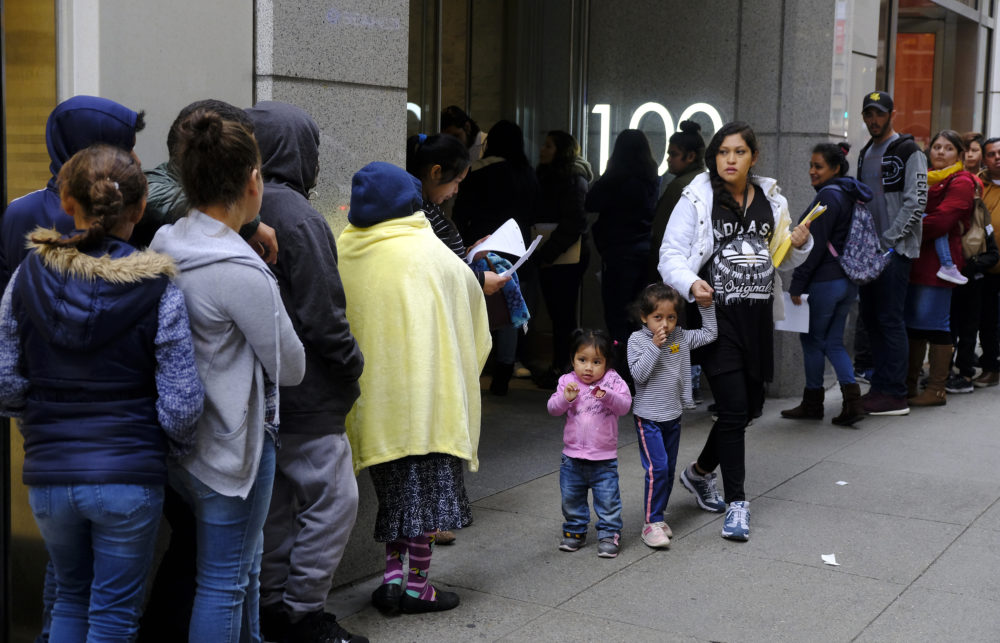 At 18 years old, my client, who I'll call William, cannot speak in full sentences. He is deaf in one ear and communicates through basic sign language that he created with his aunt as a child. He likes watching soccer, but cannot play, as one of his medical conditions results in involuntary spasms of his arms and legs, which makes it difficult for him to run. At his home outside Boston, he loves playing computer games with his sister and having dinner with his family — all of whom reside in Massachusetts.
Under President Trump's new "public charge" rule, William would be ineligible for the green card he recently received, and would face permanent separation from his family. In fact, the Trump administration's new plan will dramatically restrict the ability of many to pursue lawful immigration status. More insidiously, it will also sow deep fear in immigrant communities.
As early as 1645, Massachusetts, then a colony, prohibited the entry to the United States of "paupers" — a precursor to what would later become known as the "public charge" rule. Since then, for more than 100 years, the rule in its current form bars noncitizens from immigration benefits, like green cards or admission to the United States, if they are primarily dependent on the government for support, typically through substantial cash assistance or through the provision of long term institutionalized care.
But this new rule dramatically departs from the prior language, which had very narrow application. Barring action by the court, the new rule is set to take effect on October 15, and will broaden the definition of who qualifies as a public charge — which will now be expanded to mean any noncitizen "who receives one or more public benefits for more than 12 months in the aggregate within any 36-month period."
The definition of what constitutes a public benefit is also dramatically expanded, and will now encompass vital programs like the Supplemental Nutrition Assistance Program (SNAP, formerly called food stamps); federally funded Medicaid (with certain exclusions); Section 8 Housing Assistance under the Housing Choice Voucher Program; Section 8 Project-Based Rental Assistance; and Public Housing under Section 9 of the Housing Act of 1937. At its core, the new rule targets the essential nutrition, health and housing services that many working class communities rely on to support themselves and their families.
How widely will these changes reach? All told, researchers estimate that about 26 million people could be impacted by Trump's dramatic changes to the public charge rule. Even those who are not impacted directly — that is, who aren't explicitly denied lawful status or admission to the United States on this ground — will undoubtedly be deterred from seeking services to which they are entitled.
Already, researchers at UC San Diego have found just mentioning the proposed rule makes it significantly less likely that undocumented immigrants will seek out health care services, immunizations and free or reduced cost lunches for their children in public schools. That is, even when this rule was merely an abstract proposal, it had a significant deterrent impact, in one instance making it "18.3 percent less likely" that undocumented immigrants would seek out preventive health care.
Last week, in an interview with NPR, U.S. Citizenship and Immigration Services (USCIS) Acting Director Ken Cuccinelli ostensibly rewrote the iconic Emma Lazarus poem on the Statue of Liberty — suggesting that the poem should now read, 'Give me your tired and your poor who can stand on their own two feet and who will not become a public charge.'"
Rewritten and reinterpreted this way, my client William's life would be in danger, unable as he is to stand on his own two feet without support. But as with many immigration policy changes and proposals of this administration, what matters is often rhetoric over substance. It's possible that this final rule will be stopped in court — two California counties have already filed suit challenging the legality of this sweeping new rule — but in the meantime, deep fear has percolated through immigrant communities across the country, making it all but certain that immigrants and their families will forego the services they both need and deserve.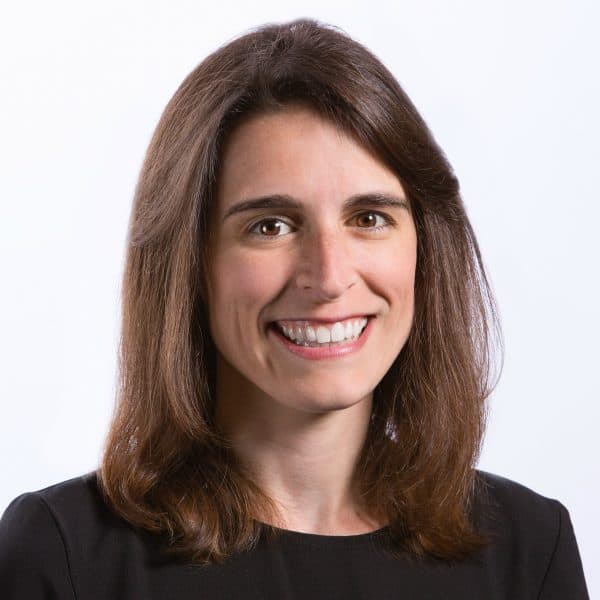 Sarah Sherman-Stokes Cognoscenti contributor
Sarah Sherman-Stokes is associate director of the Immigrants' Rights and Human Trafficking Program at Boston University School of Law.