The Words Of One Young Climate Activist: 'We Cannot Consider Ourselves Separate From The Natural World'
Editor's note: Isabelle "Izzy" Goodrich, a junior at Boston Latin School, is 16 years old. She wrote the remarks below in preparation for the Youth Climate Strike in Boston on Friday, September 20, 2019. She delivered a speech with similar themes at an event in June 2019.
I am an 11th grader at Boston Latin School and a budding marine scientist who has been studying ocean biology for three years at Northeastern University. My passion for the study of the ocean is driven not only by my deep love and connection to the sea, but also because of its unique role in climate issues. As our oceans acidity, salinity, and temperature increases, humans and right whales are at greater risk than ever before.
The total population of right whales has decreased to only 411 individuals, as these majestic creatures change their migration patterns and are killed in collisions with ships. That's why we built a 108-foot right whale of our own in front of the State House this summer, featuring the work of young artists across Massachusetts.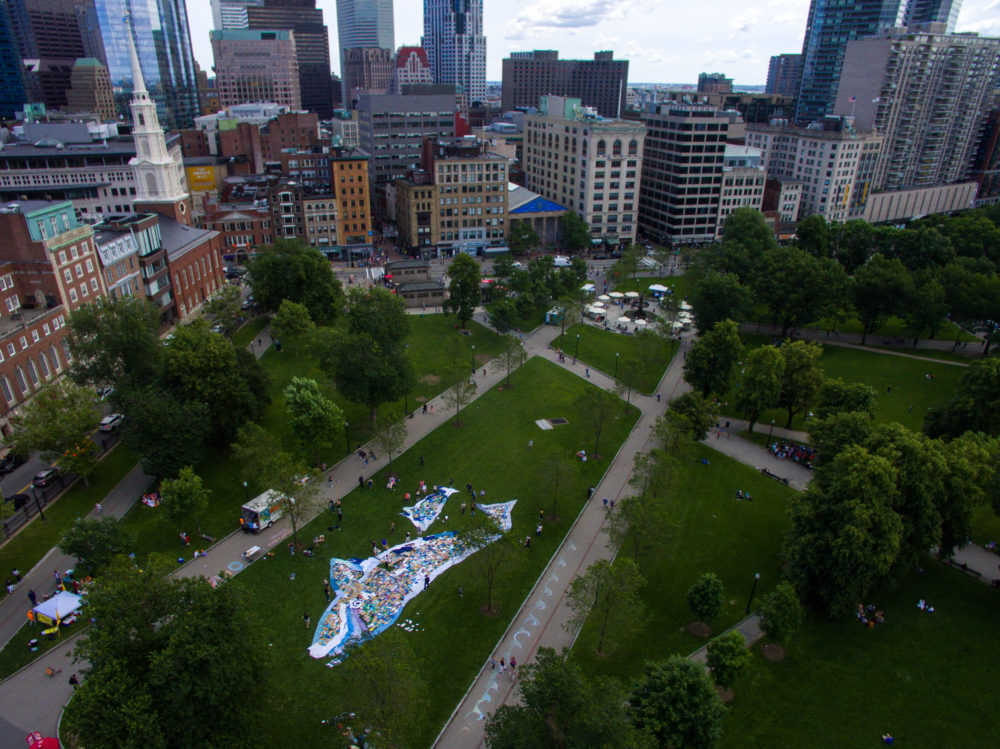 We are not above the suffering of other members of the web of life. We cannot consider ourselves separate from the natural world. This dangerous line of thinking is how we have ended up here, on the brink of environmental collapse and climate catastrophe.
The Intergovernmental Panel on Climate Change (IPCC) says we have only 12 years before the Earth's temperature rises 1.5 degrees Celsius, locking in terrible and often irreversible effects of climate change. Of these 12 years, we know that at least two will be dominated by a U.S. Senate that shows no interest in climate issues, an ex-coal lobbyist as EPA director, a secretary of energy who coined the term "molecules of U.S. freedom" (in reference to CO2), and, of course, a commander in chief who disregards all scientific evidence while denying the truth of global warming.
I refuse to think about these next 12 years as a death sentence. To me, it's an opportunity — to strike, to protest ... and one day, to vote.
This is the political arena activists must enter and win, on behalf of our ecology and millions of human lives.
For me, investing in local politics was a good place to start. I got involved with an organization called Our Climate. Since joining, I've gone to the State House twice to lobby for Rep. Jen Benson's H.2810, a science-based, equitable carbon pricing bill.
If passed, this bill would be the strongest of its kind in the nation. It would require corporate polluters to pay $20 per ton of CO2 emitted in the first year, and increase by $5 per year, until Massachusetts reaches its emission reductions mandates. H.2810 is also a model for socially-just carbon pricing, because it rebates 70% of the funds raised directly to families, which economic models show will protect low-income families from rising fuel prices. The remaining 30% of funds raised will be used to support the construction of green infrastructure, making it easier for everyone to make better environmental choices.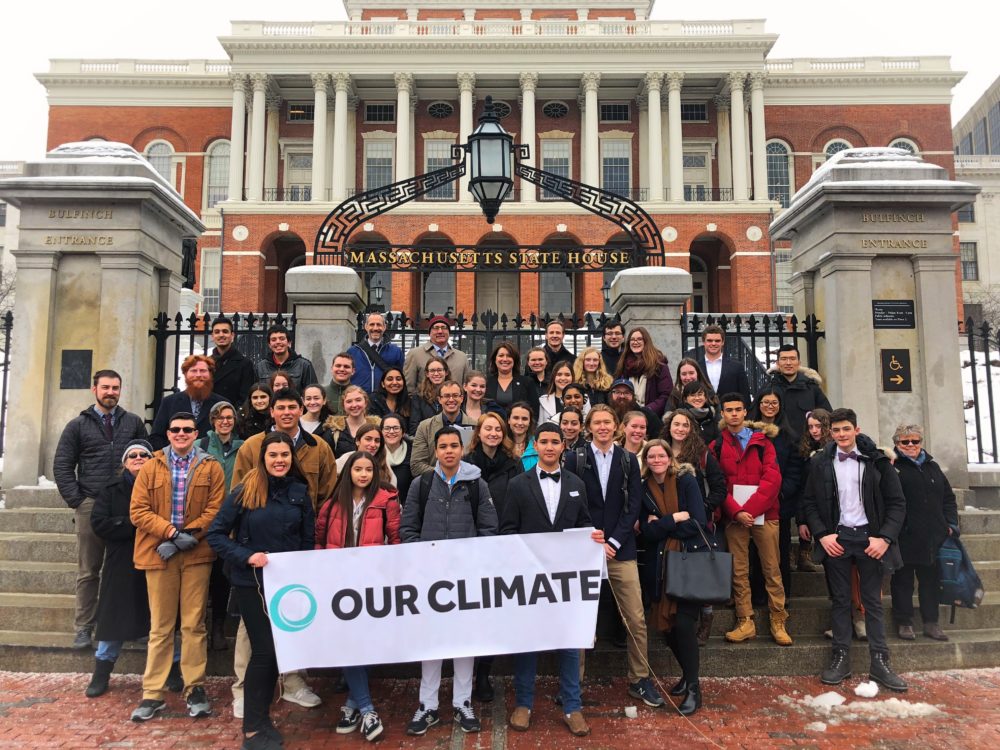 This is the sort of policy worth striking for. This is the kind of policy that Greta Thunberg and other activists are striking for across the world today, and will continue to advocate for at rallies and protests, in classrooms and Senate hearings and on UN panels. I am thankful that my school has granted excused absences for this strike today, allowing for students — the generation primarily facing the problems caused by a warming climate — to fight for their rights.
But my fellow students and I should not have to miss a day of our educations. We should not be forced to make a choice between activism and attendance, between school and survival.
In 12 years, I will be 27 years old. I will not yet have experienced three full decades on Earth before it begins its irreversible decline.
I refuse to think about these next 12 years as a death sentence. To me, it's an opportunity — to strike, to protest, to lobby, to engage in local politics and, one day, to vote. These are the ultimate expressions of our American ideals. We are showing up and speaking out, engaging U.S. and world leaders in a fight for one thing that should not ever be in question: Our inalienable right to live in safety and without fear from environmental catastrophe.
This story is part of "Covering Climate Now," a week-long global initiative of over 250 news outlets.