How Democrats Win The Impeachment Argument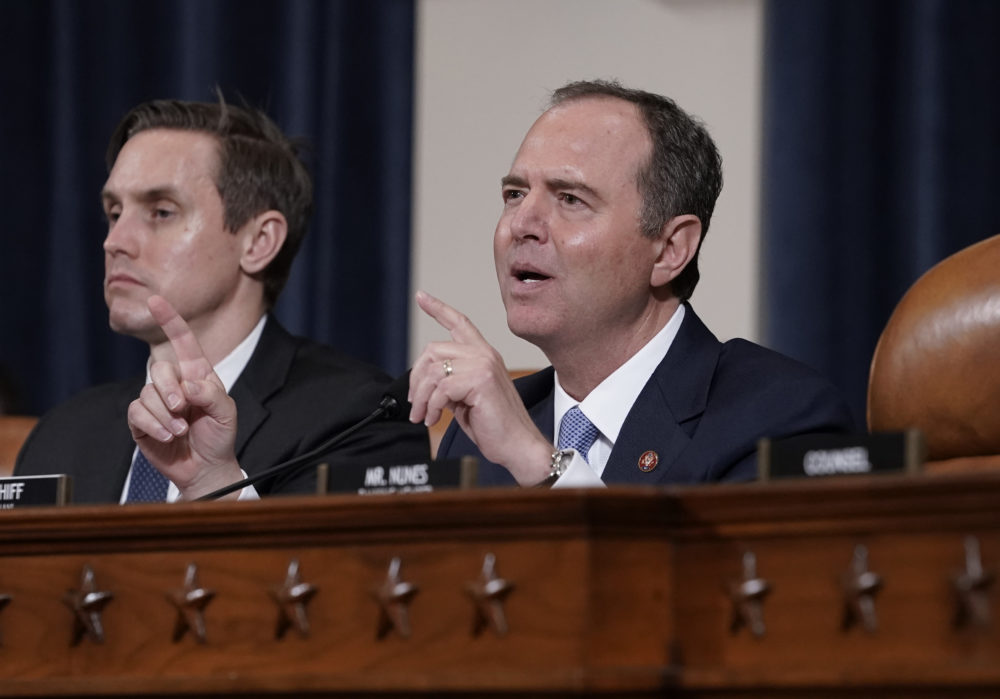 This article is more than 1 year old.
The House of Representatives will almost certainly vote in favor of impeaching President Trump. As they prepare for the trial in the U.S. Senate, Democrats must frame their overwhelming evidence in clear, simple English that the American people will understand.
So far, they've largely failed.
For political junkies like me, the evidence rolled out over two weeks of impeachment hearings seemed compelling, overwhelming and damning. Democrats introduced a series of credible and patriotic witnesses who consistently tied the president to the administration's efforts to force Ukraine to investigate Joe Biden and his son Hunter, in exchange for nearly $400 million in aid and security assistance. This was done for the president's personal benefit in the 2020 election. End of story.
Polls, however, suggest that Democrats are losing the messaging war. If anything, support for impeachment initially ticked down a bit, though it ultimately settled at about 50%, almost precisely the same level as pre-hearing polls. Why?
The Democratic faithful might sigh and chastise the public for not paying attention. But it makes more sense for them to reflect on their own party's failure to frame this story effectively.
Democrats need to deliver a clear and simple narrative, and counterpunch unrelenting Republican lies. They should start by speaking in plain English.
To get things right — either during an impeachment trial or during the run-up to the 2020 election — Democrats need to start thinking about their audience. Most Americans are concerned about getting to work, raising kids, paying bills or making plans for the weekend. They don't eat or breathe politics. Their attention wanders in and out of televised testimony and the news.
Democrats need to deliver a clear and simple narrative, and counterpunch unrelenting Republican lies. They should start by speaking in plain English.
As Republicans defined the terms of the argument over Ukraine, they forced everyone into the legalistic language of "quid pro quo" and then tried to convince the American public that there had to be absolute proof that Trump explicitly asked for one. Democrats should immediately have said: "This is the story of a president who put personal gain over our national interest. He tried to extort a friendly nation to give him dirt on a political rival in order for that nation to get aid desperately needed to preserve its democracy. That's wrong."
But instead of keeping it simple and repeating that message often, Democrats floundered. They belatedly realized "quid pro quo" was confusing, but couldn't decide whether to call what happened bribery, as outlined in the Constitution, or extortion, a term anyone who has seen a gangster movie understands. Republicans bludgeoned them for their indecisive language.
Democrats should have gone a step further and explained: "If gangsters try to rob a bank and get caught before they actually get the money, it's still against the law. The same is true when the president tries to extort something of value to him but doesn't manage to get it."
Democrats also have been so focused on building the chronology of how the president interfered in blocking Ukraine's aid, that they've largely ignored the GOP's cavalcade of falsehoods. They must work to stop Republicans from building an edifice of unchallenged lies.
As Trump sullied the lineup of non-partisan impeachment inquiry witnesses as "Never Trumpers," Democrats neglected to say over and over that virtually all had been appointed to their posts by … Donald Trump.
And as Republicans insisted the 448-page Mueller Report had exonerated Trump and refuted suggestions Russia had tinkered in our election, Democrats again sat largely mute. Someone should have said:
That's fantasy. Let's look at paragraph 2 of the report's introduction: 'The Russian government interfered in the 2016 election in sweeping and systematic fashion.'

Or consider paragraph 6: 'The investigation also identified numerous links between the Russian government and the Trump campaign.'
During the hearings, Democrats also should have more forcefully challenged the Republicans' widely discredited counter-narrative that Ukraine, rather than Russia, interfered in 2016 election. It took the opening statement of Fiona Hill, a former senior director on Trump's National Security Council, to make clear on the hearing's final day that this fictitious narrative had its origins with Russian propagandists.
Republicans, meanwhile, continue to spin this false narrative. Sen. John Kennedy, the Republican of Louisiana, repeated it just this weekend on "Meet the Press."
It's not the first time Republicans have used lies to undermine Democratic opponents. Remember Richard Nixon's dirty tricks campaign?  Or "Swift Boat Veterans for Truth," the smear campaign that undermined John Kerry's 2004 presidential bid?
The media have done their job, challenging Kennedy and chronicling Donald Trump's 13,000-plus false statements -- so far — in office. But keeping track isn't enough unless Democrats counterattack clearly, crisply and immediately.
Trump is unencumbered by truth, happy to spin conspiracy theories and impossible to shame. (He also has thus far refused to participate in the impeachment inquiry)
He also knows, as journalists are taught early in their career, how to KISS — keep it simple, stupid: "No collusion," he said throughout the Mueller investigation. "No quid pro quo," he's said from the start of the Ukraine affair, again establishing the terms of engagement.
Democrats cannot allow that to continue.
George Washington wrote in 1794 that "truth will ultimately prevail where pains is [sic] taken to bring it to light."  But that is far from certain in this age of social media, mainstream propaganda and trolls. Keep it simple, Democrats: take care to frame that truth into a clear, consistent narrative while simultaneously and aggressively challenging a Republican counter-narrative built on lies.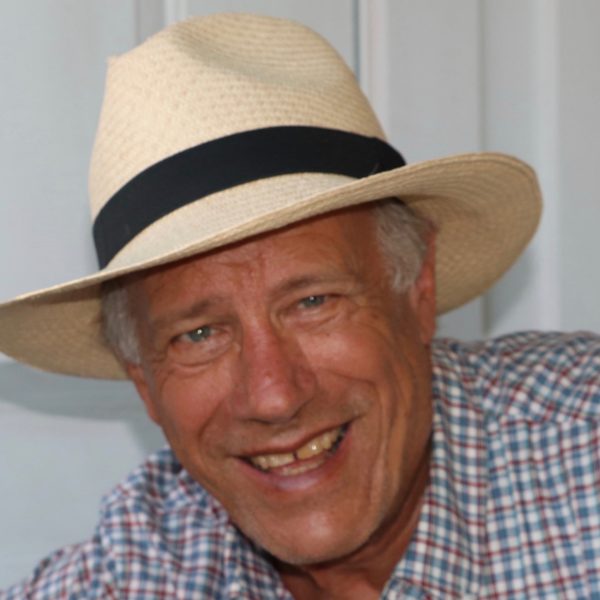 Jerry Lanson Cognoscenti contributor
Jerry Lanson is an editor, writing coach, author and teacher. He lectures part-time at Harvard's Kennedy School and was the first chair of Emerson College's department of journalism.