Lots Of Republicans In Congress Went To Law School. They've Forgotten Every Lesson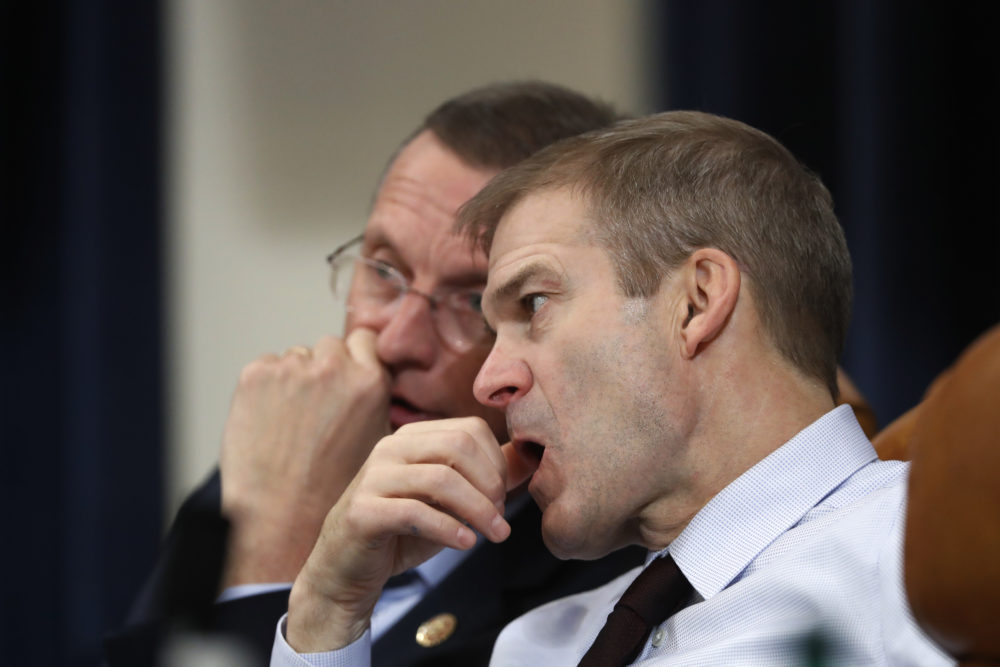 This article is more than 1 year old.
As a general matter, it shouldn't be surprising that 13 of the 15 Republican members of the House Judiciary Committee have law degrees.
If you've watched any of the televised impeachment hearings, however, you might find that hard to believe. As a refresher course for the benefit of Republicans — and as general information for Americans trying in vain to make sense of the arguments lobbed in defense of Donald Trump — here are a few basic first-year law school concepts the GOP seems to have forgotten.
Circumstantial evidence. The timeworn example given by law professors and judges, instructing jurors, is this: you may conclude the mail was delivered from the presence of tracks in new snow, leading to a previously empty mailbox in which letters are found, although no one saw the mail carrier.
You may, therefore, also conclude, that the sudden release of previously blocked funds designated for Ukraine did not occur because Donald Trump was relieved to discover that anti-corruption reforms were indeed underway in that country. 
As explained immediately below, a "permitted" — dare I say "rationally compelling" — inference is that the public hue and cry over the president's "perfect" call, coupled with the announcement of Congressional investigations, upended a corrupt scheme to withhold funds.
Permitted inference. Any juror (here's looking at you, 100 members of the U.S. Senate) can reach conclusions that follow logically from the evidence. Common sense and everyday experience allow such inferences to be made, even without direct evidence. (See circumstantial evidence.)
Another example: In the absence of any cogent explanation for the recall of Ambassador Marie Yovanovitch, whose tour of duty in Ukraine had recently been extended, you may conclude that the campaign of denigration conducted by the president's personal lawyer, Rudy Giuliani, followed by the arrival on the scene of the "three amigos" — Perry, Voelker and Sondland — was intended to clear the decks for the pressure campaign that ensued.
Hearsay. We've been hearing this one a lot lately. The hearsay rule is intended to remove unreliable second-hand reports and outright rumor from the fact-finding process. That doesn't render all second-hand statements inadmissible in court. Far from it.
When Republicans default to their mantra "Hearsay!" we must ask what the evidence is intended to prove. When David Holmes, the career foreign service officer, testified that he overheard Donald Trump ask Gordon Sondland, "So he's going to do the investigations?" he is providing direct testimony, not hearsay, that the president made the statement. That, in turn, permits the inference (see above) that Trump was concerned about the investigations.
Common sense, and all the tools listed here for marshaling the truth, are not collateral damage. They are intended casualties in a partisan crusade.
When Fiona Hill reported that John Bolton referred to a Mulvaney/Guiliani "drug deal," it would be hearsay if her intent were to prove an actual drug deal. But it is direct evidence, not hearsay, of John Bolton's opinion, as Trump's national security advisor, of the impropriety of the pressure campaign being conducted against Ukraine.
Hearsay is a rule that contains more exceptions than applications. One big exception is "admissions against interest."
Admissions against interest. Because hearsay is designed as a test for reliability, it allows second-hand testimony about statements that are considered likely to be true. (Deathbed confessions, excited utterances and admissions that are harmful to the speaker fall into this category.) Wags on Capitol Hill now refer to the last of these as a "full Mulvaney." The GOP has apparently, wisely, taken a vow of silence in connection with the press conference at which Mulvaney smugly spilled the beans. (See "drug deal," above.)
Consciousness of guilt. A jury is permitted to consider a criminal defendant's peripheral behavior, not just the conduct of an actual crime, in assessing guilt. A sudden one-way trip out of state, the disposal of a cell phone, or the removal of a serial number from a firearm are common examples of a guilty conscience. Placing the transcript of a phone call with a foreign head of state onto a restricted server intended only for highly classified information would definitely qualify.
Or, let's say, you're pulled over for a traffic violation. The officer asks you if you know why you were stopped. Your reply: "I have no idea who put those drugs in the trunk!" (This example taken from real life.) In this case, Trump, who is not known to have ever used a Latin phrase, replied to the open-ended question "What do you want?" by immediately exclaiming "No quid pro quo!"
Common sense. Don't be surprised to find common sense on a list of legal concepts. It's the common thread here. In fact, jurors are invariably instructed to bring their everyday experience and common sense into the jury room, and rely on them to decide the truth.
Common sense, and all the tools listed here for marshaling the truth, are not collateral damage. They are intended casualties in a partisan crusade. It's hard to believe that congressional Republicans simply can't bring to mind the basics they were taught in school.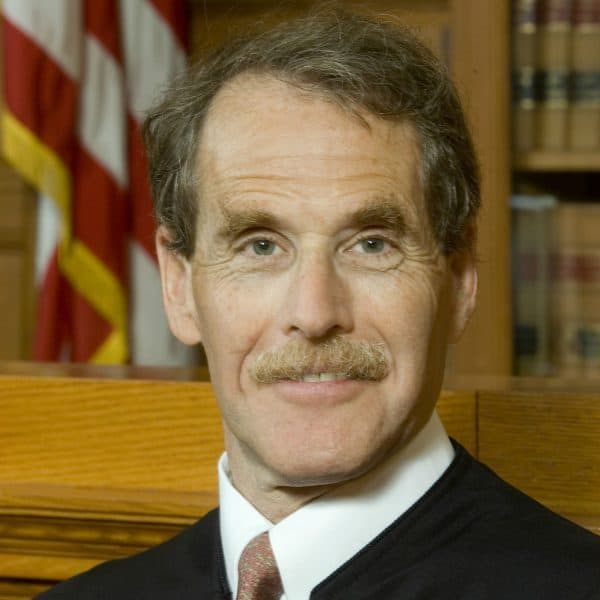 Andrew Grainger Cognoscenti contributor
Andrew Grainger is a retired associate justice of the Massachusetts Appeals Court. He has been designated a senior Fulbright scholar by the U.S. Department of State. He has taught legal courses in numerous foreign universities, and also teaches locally.