I Fought In Afghanistan. The Last Thing We Need Is Another 'Forever War'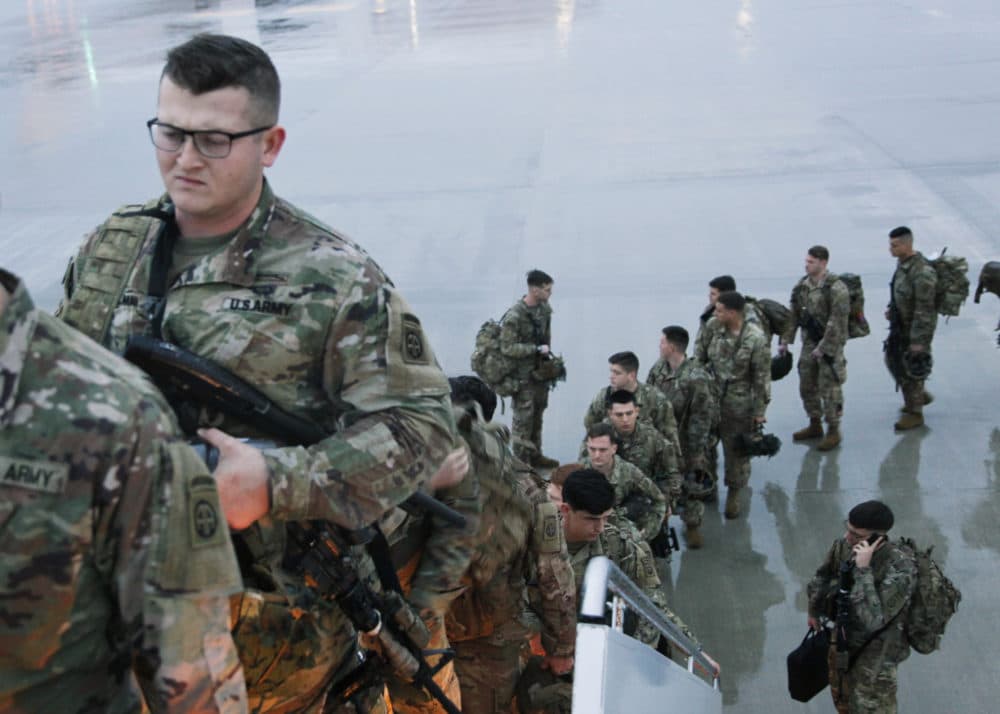 This article is more than 3 years old.
As a general, Qassem Soleimani built proxy militias that helped Iran project regional power. They killed Americans, civilians and pro-democracy forces. As a martyr, though, Soleimani could be even more lethal. He is casus belli -- the tipping point into yet another war.
I fought in the first of the 9/11 wars, as a Marine infantry commander in Afghanistan. That invasion achieved nothing of strategic significance; not then, not since. On patrol through Taliban villages, the falsehoods and the jingoism that beat the drums of war back home were quickly made hollow, and all that was left was roadside bombs, scared villagers and demoralized young Marines.
Afghanistan was not the "Good War" — it's just that it wasn't quite as bad as Iraq. War with Iran would be worse than either.
Congress must stop these forever wars. It must immediately pass H.R. 2354: the Prevention of Unconstitutional War with Iran Act. Then, it must repeal the post 9/11 Authorization for Use of Military Force. The replacement for the AUMF should be far more restrictive of executive war-making. And finally, Congress — through its power of the purse and power of war — should scale down the U.S. military footprint in the Middle East.
The executive branch is now unchecked in its use of violence. The result has been a collapse in clarity, conviction and confidence in America's military objectives.
For two generations, and under two parties, the presidency has been absorbing congressional war powers. The executive branch is now unchecked in its use of violence. The result has been a collapse in clarity, conviction and confidence in America's military objectives.
Our wars have no strategic clarity.
Try to explain, for example, why we are in Iraq.
If you struggle for words, it's because no president has ever made a coherent, credible case. It's a cardinal rule of officer training that missions succeed only when the most junior Marine understands the intent. They don't, because no one does.
There is no conviction to animate the use of force. The Washington Post recently reported on the bureaucratic vacuity that has pushed along, staggering and stuttering, 18 years of war in Afghanistan.
Outside the Pentagon, though, it's worse than groupthink — it's forgotten. Americans largely do not pay attention to these wars.
And because there is no clarity and no conviction, there is no confidence. The military is the most trusted institution in America. But American citizens, American allies, and the American military itself are losing confidence in its deployment by civilian leaders.
By passing H.R. 2354, Congress would begin to restore clarity, conviction and confidence. It could prevent "kinetic military operations in or against Iran" without its approval. To strike Iran, the president would need to make a clear case that earns bipartisan support.
Forestalling war with Iran is not enough, though. Repealing the AUMF would re-assert Congress's Article I power over declaring war, period. The debate to replace it should be thorough and transparent. The offensive capabilities granted to the president under the new mandate should be narrowly scoped by geography, objective, risk and collateral exposure. Reporting requirements should be robust.

With this reclaimed authority, Congress can then rein in American adventurism in the Middle East. Far too much blood — American, Iraqi, Afghan — has been lost. Trillions have been sunk into the business of war, instead of into infrastructure, health care and education at home and abroad.
The United States has two vital interests in the Middle-East. Neither are undermined by stronger congressional oversight.
First, terrorists cannot be allowed to train or launch attacks from a base in the region. No law deprives the president of the prerogative to defend the country against an imminent threat. If terrorists are about to strike, the president must strike first. U.S. intelligence and special operations have gotten good at that. And if terrorists are training without imminent intent, then the president can still act immediately if the operation is within the scope of the new AUMF, or prove to Congress why the scope must be expanded.
The second vital interest is that Israel remains secure. Military aid, intelligence cooperation, bipartisan backing, and exchange in science, commerce, and technology all support Israel. U.S. militarism in the Middle East does not.
Congress must remember these priorities and remember its constitutional obligation. It alone can start a war. It alone can stop this recklessness.