Coronavirus And Climate Change: 2 Compelling Reasons To Stay Close To Home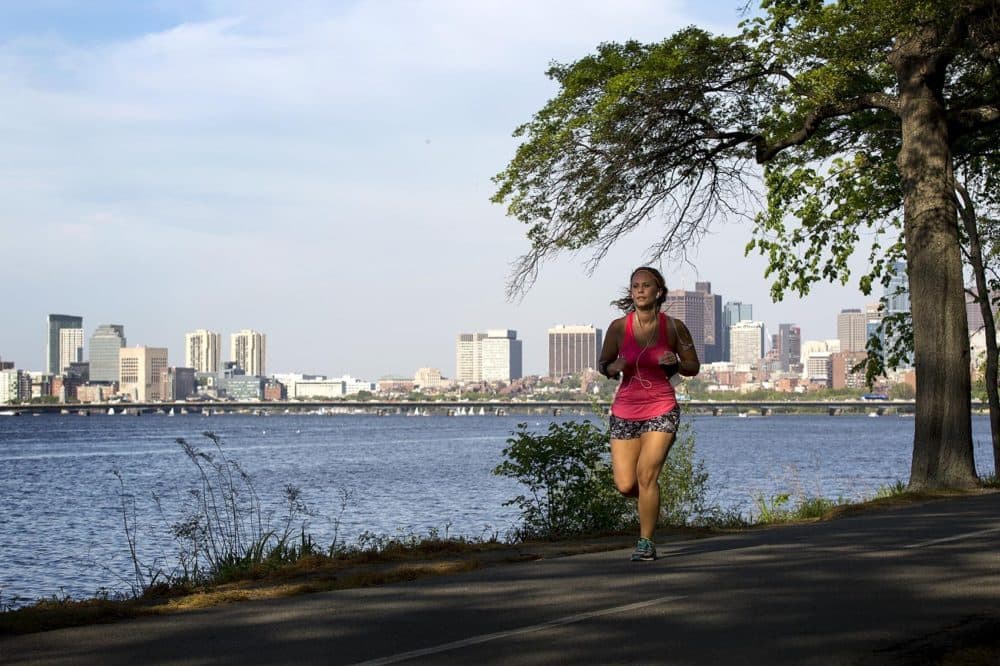 This article is more than 2 years old.
Between the new coronavirus and concerns about jet travel's carbon footprint, growing numbers of people are questioning the hyper-mobility that has become a hallmark of 21st-century living.
Like so many jet travelers these days, my family has done its share of second-guessing as they consider whether their next trip for business or pleasure is worth the risk of falling prey to COVID-19, the disease caused by the novel coronavirus.
My wife, an architect, decided to stick with her trip to a work-related conference in Los Angeles last week. My daughter and her boyfriend also went ahead with a planned vacation to Puerto Rico, despite fears of being quarantined in their hotel if any guests came down with the virus. As the illness continues to spread, the scales are quickly tipping against upcoming trips like these.
Climate activist Greta Thunberg can claim at least partial credit for Sweden's 4 percent drop in airline passenger trips last year. Her transatlantic sail to the U.N. climate summit in New York resonated far beyond her native land – not as a practical alternative to flying but as a catalyst to questioning our readiness to span great distances for the sake of our careers, our far-flung friendships and family ties, and our penchant for exploring unfamiliar corners of this extraordinary planet.
And now, with the novel coronavirus casting a pall over mobility as we've come to know it, we shouldn't be surprised that U.S. airlines are recalibrating the number of flights they can profitably keep in the air. On March 4, United Airlines announced a 20 percent cut in its international service and a 10 percent reduction in domestic flights. The same day JetBlue said it would be curtailing 5 percent of its flights.
Most of us learned as children what it meant to be grounded. Perhaps we should give that term a new, non-punitive meaning. What in our local communities have we come to overlook as we scout out our next faraway travel prospect? Wandering through the latest exhibit at the Isabella Stewart Gardner Museum may not give us the same thrill as walking across the now-deserted Piazza San Marco. Yet, how much more could we learn and enjoy if we slowed down enough to savor local treasures? The Peabody Essex Museum, with its Asian art and exquisitely reconstructed Chinese home from the Qing dynasty, may not quite match meandering through Beijing's Forbidden City, but we might find a surprising serenity in experiences that spare us the stress of schlepping suitcases and scrappy kids through time zones and passport lines.
If we traveled less, we also might make more time for the activities that give us a sense of civic purpose and human connection here at home. How about tutoring a middle school student who's struggling with reading? Or volunteering for a river cleanup? Or helping new immigrants master a new language and a new culture here in New England?
Building stronger ties among friends and neighbors can also nourish body and soul. Why not create or join a book group or a community garden? Or perhaps organize an outing to a nearby historic site or hiking trail? My favorites are brisk walks with dear friends along the Charles and around local ponds and reservoirs. Along with revealing how flora and fauna transform with the passing seasons, these shared times are a great, non-electronic way to stay close to people I really care about.
But it isn't just about finding surrogates for airborne wanderlust. It's about salvaging our global climate one flight at a time, or in the case of Heathrow Airport, 700 flights per day. Earlier this month the U.K. Court of Appeal barred a third Heathrow runway because its carbon emissions would violate the country's commitment to rein in its global warming gases under the Paris climate accord. Only 2 percent of global CO2 emissions today, air travel if left unchecked could account for a quarter of those emissions by 2050.
For climate stability and personal health, it may be time to ground ourselves and give localism a chance.