Applauding Nurses From The Windows, Exploiting Them On The Job
This article is more than 3 years old.
A few weeks ago, my friend Robin stood halfway down my driveway, wearing her blue hospital scrubs. I perched on my front step, a good 16 feet away, clutching a box of N-95 masks I'd discovered in my basement.
Our gazes met. Robin's shoulders shook and her eyes filled with tears. Mine did, too. Robin was headed that morning to work as a nurse in a cardiac unit. She worried that her hospital would tell her to "float" and care for COVID-19 patients.
Robin was scared, sometimes terrified. She'd texted me earlier, saying she felt ill about leaving her two young sons at home with her mother-in-law. She feared she'd bring the virus home.
Robin and other health care workers on the "front lines" — the phrase gets used often and aptly in this pandemic – follow a duty to care. Some of them have died. In the last few weeks, nurses have been required to wear the same masks for entire shifts. They've pulled garbage bags over their scrubs to protect themselves. A Detroit hospital dismissed nursing staff when they refused to take on 10 times the standard number of patients, all of them with COVID-19, calling the load unsafe. Nurses in New Jersey launched a GoFundMe campaign for protective gear, only to be suspended for wearing "unauthorized" equipment.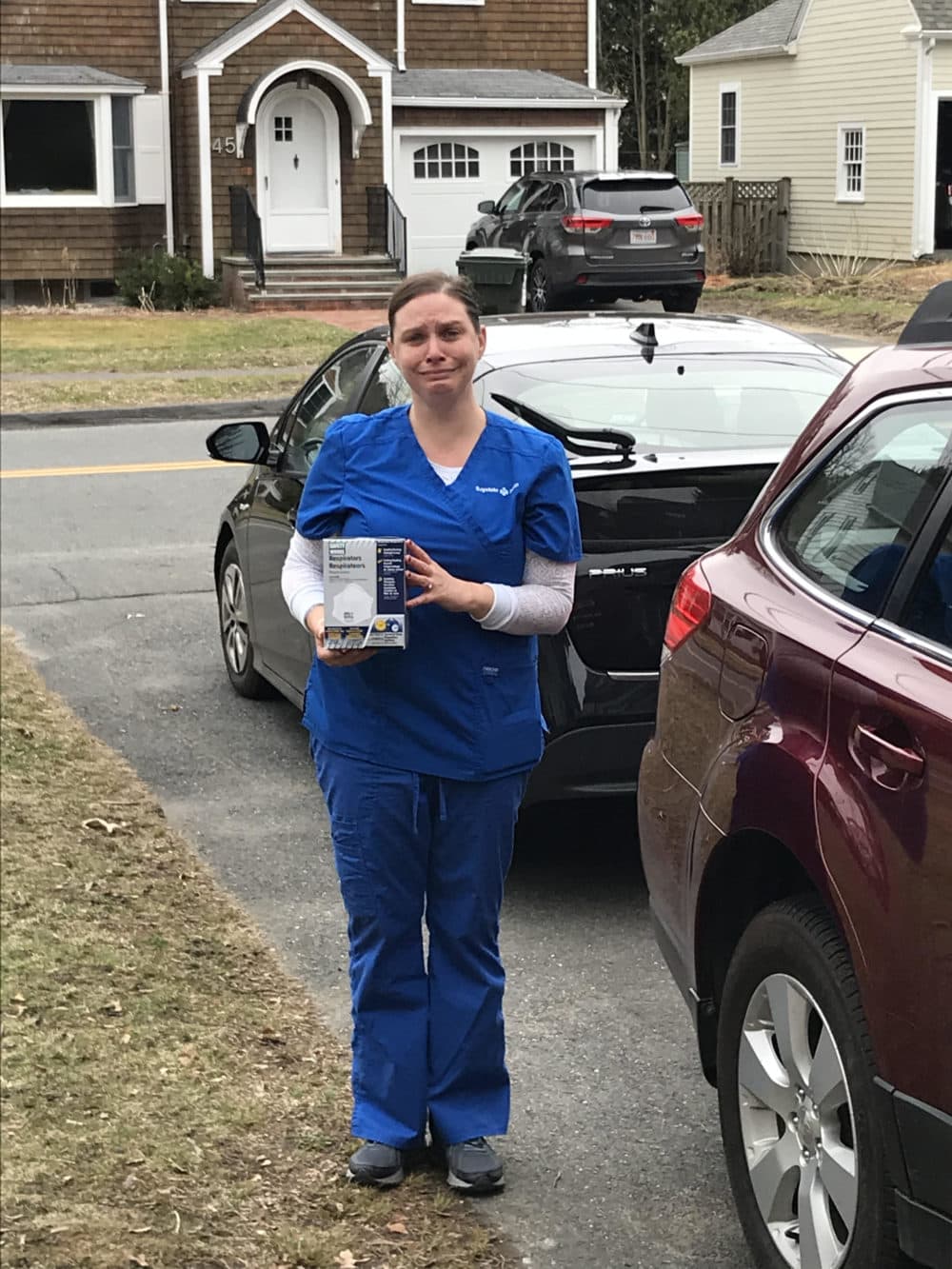 By botching the federal response and playing the crisis for political advantage, the Trump administration is not just failing to contain the virus — it is failing American care-workers. The administration and profit-driven hospitals are taking advantage of nurses' ethic of care, rooted in women's historical obligation to meet the needs of the ill and vulnerable.
Ever since Florence Nightingale set the course for modern, paid nursing in the 19th century, the profession has been shaped by personal, feminine duty. "Every woman is a nurse," Nightingale wrote in 1860. In the early 20th century, nurses' labor was shaped by appeals to motherly devotion, religious service and subservience to medical authority. In later decades, nursing leaders sought to build nurses' power by providing them with medical expertise.
Today nurses possess critically important technical knowledge — helping to define them as a professional class — yet they also often hold working-class sensibilities about practical, hands-on labor. Although not every nurse is a woman, nurses' central job is still to respond directly to human need.
In the last 50 years, this duty to care has been tempered by feminism, by the entry of more men into nursing, by the standardization of nurses' work and by unions' insistence that nurses are workers, not mothers. Yet casting care as feminine — this sense of responding directly, at the bedside, to human need and suffering — persists. Nurses' work is rooted in the cultural values of feminine devotion.
Nearly three-quarters of the U.S. health care workers infected with the virus have been women.
More than 90% of the 3.5 million registered nurses in the U.S. are women. Additionally, more than two million Americans work as healthcare aides in hospitals, care facilities and private homes. More than 85 percent of those workers are women, most of them women of color.
So when nurses get sick, women get sick. Nearly three-quarters of the U.S. health care workers infected with the virus have been women.
Most nurses gladly shoulder this historical and gendered duty. They're trained to offer comfort and cheer, look patients in the eye, greet them with interest and compassion. Their professional code says: Understand each patient's needs and treat each with appropriate medical care. A residual gendered code says: See patients like family.
These women often bring to their labor a strong personal ethic of care. One nurse wrote recently on Facebook: "We nurses are not asking to be called heroes nor are we looking for praise. Even without a pandemic, this is what we love to do, take care of people."
The pandemic and PPE crisis have revealed — through countless poignant examples, and at least 16 nurses' deaths — a system that has long relied on women's care labor and their impulse to respond. Yet the system is not caring for the workers themselves.
So while we thank nurses and other healthcare workers for their service, while we applaud from our windows, while we talk of heroism — all of this appreciation necessary, earned and good — if the United States government and the healthcare system fail to care and to offer competent support, it's no surprise some nurses will wonder where their duty ends.
And yet who doubts that nurses will continue to respond?
In my driveway that day, gazing at Robin, I placed a hand on my heart and I threw the box. The masks arced across social distance into Robin's hands.
"Thank you," she said.
"Thank you," I said.
She turned and stepped — heroically — to her car, toward work, her patients and danger.