You May Not Realize It, But Chelsea Makes Your Life Better. Now It's The Epicenter Of COVID-19 In Mass.
September 11, 2001. Superstorm Sandy. Hurricanes Katrina, Harvey and Maria.
We came together as a nation after 9/11. We were with the people of Louisiana. We were with the communities in New Jersey, Houston and Puerto Rico.
A few months or years from now, will you remember how you stood with the people of Chelsea, Massachusetts during the COVID-19 pandemic?
Chelsea is one of the Bay State's smallest cities geographically. It's also one of its most important and underappreciated.
Chelsea residents, a majority of whom are immigrants working for a better life, are blue-collar frontline workers: grocery store clerks, transit drivers, janitors, airport workers, food packers, office cleaners and more. You may not notice these people, our friends and neighbors. You may not even notice our community when you fly over it on airplane or drive across the Tobin Bridge.
Our city, while beautiful to us, is the industrial storage depot for much of the Northeastern seaboard. Massive petroleum tanks, road salt piles, freight forwarding companies and parking lots line the Chelsea Creek waterfront, while the largest privately-owned produce center sits along our border with Everett.
It's likely that your homes are warmed, your roads de-iced and your grocery stores stocked with products that are warehoused in Chelsea.
What would New England do without the use of our land and the service of our residents, who have sacrificed their health and environment for the betterment of millions of others?
Now, after having shouldered burden after burden after burden, Chelsea is the epicenter of the coronavirus outbreak in Massachusetts. Chelsea's COVID-19 infection rate is greater than New York City's and six times that of Massachusetts overall. Chelsea residents are getting sick and dying in unprecedented numbers.
Now, our community is literally sacrificing their lives.
Community experts understand that several defining factors have combined to make Chelsea the perfect storm for infections: overcrowded housing conditions, poor air quality from polluting industries, high rates of predisposing illnesses, high numbers of essential workers, overcrowded public transit and language isolation. These same factors are leading to the second wave of devastation: the financial impact with evictions, foreclosures, lost businesses and eventual displacement all looming large.
COVID-19 is the crisis that community leaders have warned of for years. No, it's not the hurricane or flood we anticipated — but it's a crisis that is devastating the community that will have lasting impacts for years to come.
What defines this moment for Chelsea? What are we seeing and learning as the pandemic destroys the health and well-being of entire neighborhoods?
GreenRoots, an environmental justice organization based in Chelsea, and on the frontlines of pandemic relief, sees several clear messages emerging from the pandemic: First, all essential workers are, in fact, essential. They must be treated with the same respect as nurse and doctors. Second, communities of color cannot continue to serve as environmental sacrifice zones. And third, Chelsea residents are amazing and resilient. We are better together.
When Governor Baker first issued the stay-at-home order, it came as a relief to many here in our community. But in Chelsea, where an estimated 80% of the workforce is considered essential, it meant that low-wage workers must continue to show up. People have no choice but to keep working in order to pay bills, and working means taking the risk of getting sick.
Low-wage workers carry the burdens. Our residents continue to ride overcrowded buses (where social distancing is impossible) to get to and from their essential jobs. The ever-rising housing costs in the Boston area means that, in order to afford a roof over your head, you're likely renting a room in an overcrowded apartment with multiple families. When you go outside to get fresh air, you're getting a mouthful of air pollution. When you want to take a walk along the waterfront, there are industries blocking your access.
Chelsea's service workers must be recognized for their sacrifices, protected from further harm at work and on public transit, and compensated accordingly.
There needs to be a new appreciation for essential work. The pandemic has laid bare notions of white-collar jobs being "more important' than service workers. Chelsea's service workers must be recognized for their sacrifices, protected from further harm at work and on public transit, and compensated accordingly. All essential workers should get hazard pay, immediate access to PPE like masks and gloves and be protected at the workplace. More frequent bus and train services must be provided so that essential workers are not overcrowded on public transit.
Another crucial takeaway is one that GreenRoots has been trumpeting for years: communities of color cannot continue to bear the environmental burden for entire regions. Pollution from industries in Chelsea and lining the Chelsea Creek have compromised residents' health for too long. New studies demonstrate that those affected by air pollution suffer higher rates of COVID-19. This is Chelsea's daily reality.
Massachusetts must do better. Toxic facilities cannot continue to be sited in Chelsea, East Boston, Roxbury, Lawrence and other low-income communities of color. One concrete option to prevent further contamination of communities along Chelsea Creek, is to reject the proposed siting of a high voltage electrical substation in a densely populated environmental justice neighborhood, next to 8 million gallons of jet fuel, in a flood zone. We must send a clear message to Governor Baker and Kathleen Theoharides, the state's secretary of energy and environmental affairs, to stop environmental degradation.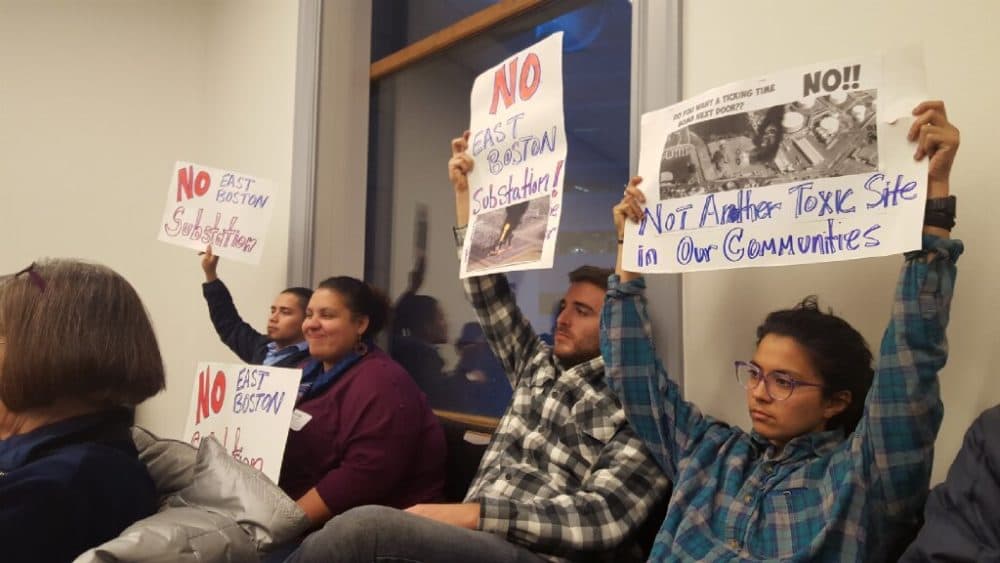 The final critical takeaway from this horrific moment is the true power of the people. In the absence of a citywide emergency plan, our community has stepped up. GreenRoots initiated a call between several city stakeholders before the stay-at-home mandate. This first call has since transformed into a daily call, with more than 75 stakeholders all working together to support the community.
There are 10 working groups, each with multiple volunteers, each addressing different aspects of community needs. We have neighborhood block captains, who check in daily with their neighbors. We have a fleet of volunteer delivery, who are bringing much-needed supplies to the home-bound. We have volunteers who are packing and distributing food at multiple points throughout the city.
And we established the One Chelsea Fund, allowing donations to flow directly to those who need it most, regardless of immigration status, in the form of $250 checks to Chelsea residents most affected by COVID-19.  One of the first families to receive a check was out volunteering at the city's emergency food distribution hub the very next day — again showing that, in Chelsea, people always think about others.
What about you? In a few weeks, months or years from now, will you be able to say that you stood with the people of Chelsea?